---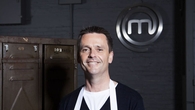 Aengus Mac Grianna
RTÉ newscaster, Aengus Mac Grianna was born in Raheny, north Dublin, to an Irish speaking family, and is one of seven children. Aengus attended an Irish speaking primary and secondary school and went on to study Irish, politics and geography in UCD. On completing college, Aengus entered the RTÉ newsroom where he began his career as Overnight Editor on RTÉ Radio One. He has worked in several areas of the RTÉ Newsroom down through the years, including 2fm, as a reporter on Morning Ireland, News at One, Oirechatas, Foreign, Nuacht. Prior to becoming a full time Newscaster in 1999, Aengus worked for several years as a TV reporter. He currently presents RTÉ News on 2 and RTÉ News Now. Aengus lives with his partner Terry on an Alpacca farm near the Naul in north county Dublin.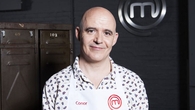 Conor Pope
Conor Pope is The Irish Times Consumer Affairs Correspondent and edits the Pricewatch page which appears in the paper every Monday. Part of his brief sees him trying – and sometimes succeeding – in helping readers who feel they have been wronged by businesses and service providers. He also regularly gives out about rip-offs and reviews all manner of products from high end smart phones to bargain basement baked beans. He has weekly radio slots on both the Ray D'arcy Show on Today FM and the George Hook Show on Newstalk where he serves as consumer agony uncle and money saving expert respectively. He has also written a best selling money saving book called – helpfully – Stop Wasting Your Money – and presented a television programme on RTÉ called Living Lightly which helped people to live lightly (or at least cheaply). Before draping himself in his consumer champion's cloak he was the deputy editor of The Irish Times website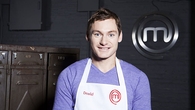 David Gillick
Born in Dublin, David Gillick is a 2 time European 400m Champion. He is one of Ireland most successful sprinters of all time, winning the European indoor championships in 2005 and 2007. He became an Olympian in 2008 and in 2009 finished 6th in the Berlin world Championships. He is the first Irishman to run under the magical 45 second barrier for 400m and is the first Irishman to make a global final for 83 years. David was also a consistent 44 second runner through 2009 and 2010, running in the top Golden/Diamond league meetings around the world and representing Ireland in finals of European and World championships. He has had successive world rankings within the top 5 and became one of the fastest white athletes over the distance, which is dominated by American and Caribbean athletes. In 2011 and 2012 he suffered with injury which resulted in missing the London Olympic games.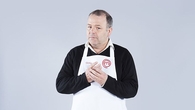 Gary Cooke
Gary Cooke is a writer and actor, best known for being one- third of Après Match on RTÉ on which he portrays Eamon Dunphy. As a comic actor, Gary starred as Dunphia the wood nymph (Eamon Dunphy) and Fergie the Hair Dryer God (Alex Ferguson) in the musical comedy I, Keano He also appeared in a leading role in Paul Howard's hit Ross O'Carroll Kelly comedy. Between Foxrock and a Hard Place at the Gaiety Theatre Dublin and in The Government Inspector in a new adaptation by Roddy Doyle the Abbey Theatre. He also appeared as one of the judges, Vernon Fentor, on the ITV/TV3 drama Rock Rivals, a series following the lives of two celebrity judges on an X Factor style show as their marriage falls apart. Gary co-wrote, with Malachy McKenna, and starred in the musical MacBecks at the Olympia Theatre. Most recently Gary co- wrote and starred in TV3 comedy, On the Couch and a s a writer and performer in Irish Pictorial Weekly.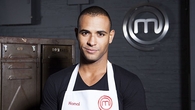 Kamal Ibrahim
Kamal Orlando Ibrahim from Limerick in Ireland is a Television Broadcaster, Model and a Multi-Disciplined Professional Adventurer. Recently based out of Sydney, he is a licensed Aeroplane, Glider and Paraglider Pilot, Skydiver and a Scuba Search and Rescue Diver. Kamal began working as a model in 2005. In 2009 he was invited to enter Mr Ireland. Kamal entered and won the contest. He then went on to represent Ireland in the Mr World competition in 2010 winning the title. The title took his career to new heights both in Ireland and Internationally. Kamal has also been involved in a substantial amount of charitable & philanthropic work having helped to raise in excess of $3,000,000.00 for children's and youth organisations worldwide. Kamal recently returned to Ireland as part of the new lotto presenting team and has been presenting the national lottery from January 2013.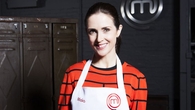 Maia Dunphy
Maia Dunphy has worked as an entertainment writer and producer for over 10 years, mainly writing for comedy shows and characters such as Dustin the Turkey, Podge & Rodge, Zig & Zag and Katherine Lynch, as well as the IFTA winning Bronx Bunny Show. Maia also wrote the spoof autobiography of Mr Tayto. Maia's weekly columns in the Herald and Dubliner magazine led to the start of a front of camera career with her first documentary From Boom to Maternity in 2012. She subsequently became a regular face and voice on several shows including The Craig Doyle Show, the Tubridy radio show and the Today show. Her popular slot on Tubridy 2FM led to her filling in for Colm Hayes on 2FM over Easter 2013. Her second documentary Merlot & Me, about the rise of women drinking at home, aired in January 2013 and was the highest rating of the 2013 Reality Bites series. She married comedian Johnny Vegas in 2011.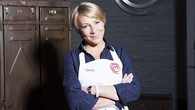 Tracy Piggott
Tracy Piggott, daughter of 11 times champion jockey, Lester Piggott, has made her mark as a popular sports presenter on RTE over the last 24 years. After leaving school, Tracy travelled to the US and spent 3 years working as a 'Galloper' in Florida, Kentucky, New York and Los Angeles before returning to England to work and eventually travelling to Ireland to work with trainer, Tommy Stack.Tracy started her broadcasting career in 1989 with her first broadcast being the Derby at the Curragh. Since then apart from all the major race meetings here, she has been the main pre and post-match reporter for 8 seasons on Rugby's 6 Nations, Autumn Internationals and Heineken Cups.She hosts the live coverage of the annual RDS Horse Show in Dublin and has presented a Sports Quiz Show series and Chat Show. Tracy is also a Pilates Reformer instructor and enjoys keeping fit and spending time outdoors. She has a five year old daughter Thea who certainly keeps her on her toes.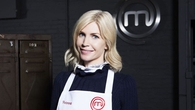 Yvonne Keating
Raised in Straffan Co Kildare, Yvonne was an avid sports fan from a young age and was a competitive horsewoman. She attended a Dublin boarding school. After being spotted by a modelling agent she became one of the most successful models in Ireland gracing the cover of almost every Irish publication. Yvonne appeared in over ten TV commercials at the time, in the UK and Ireland. Yvonne writes for VIP Magazine where her column includes style and beauty along with a short insight into her world. In her early twenties and in the prime of her modelling career Yvonne met Ronan Keating. They were married and had three children, Jack, Missy and Ali. Together they travelled the globe raising the children while Yvonne ran their daily routine and also businesses they were involved in. She has just finished project managing the build and the interior design of her family home and now feels she is ready to start pursuing her passion for TV and Media once more.