The first programme kicked off with the first set of auditions to decide who is good enough to make it through to the Final 16.
Dylan and Nick instructed the contestants that they had just 55 minutes to prepare and plate up a dish that could earn them one of those 16 places in the competition.
A 'yes' from both judges will see them earn a spot in the Final 16 and the opportunity to progress further. However, where contestants split the judges, or Nick and Dylan are undecided, they can be given a 'lifeline' and asked to come back the next day and cook one more time in the Cook-Off.
Out of all the amateur cooks who stepped into the MasterChef Ireland kitchen on Day One, just 6 were awarded a place in the Final 16:
Sinead Considine from Dublin won a MasterChef apron for her Salad of Mixed Beetroot with fig, goats cheese and truffle honey.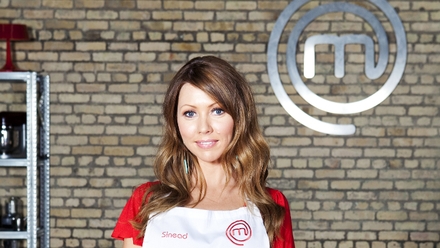 Ballymena native Brian Topping wowed judges with his Oil poached Turbot, Nettle emulsion, Black Lime Butter Sauce with Caramelised Fennel and Asparagus Coins.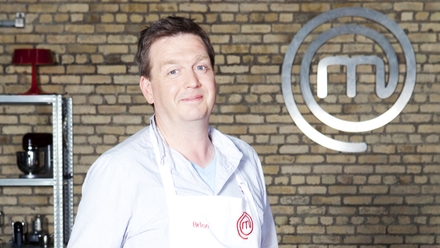 Caitriona Nic Philibin from Dublin impressed with her Nettle ravioli stuffed with Chorizo and got her place in the Final 16.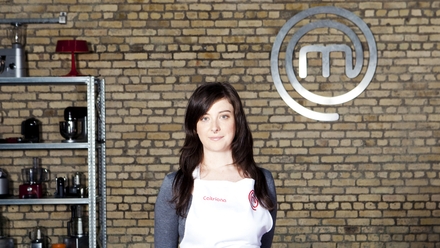 Conn Mac Cormaic, also from Dublin, earned a spot with his Stuffed Whole Sea Bream, Roasted Herbal Potatoes & Samphire grass, served with Beurre Blanc sauce.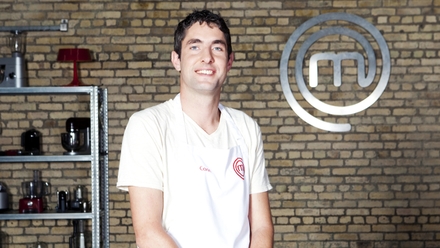 Tamarin Blackmur from South Africa but living in Dublin the last number of years won both judges over with her Prawns with Green Curry Sauce, Beetroot and Spring Onion, with Dylan declaring that this was the best curry dish cooked for him since he has been on MasterChef.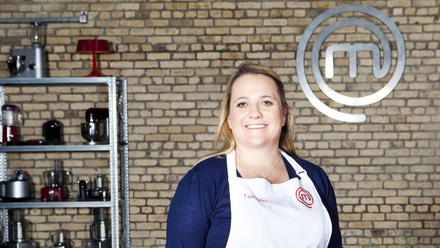 Joe Somers earned his place in the Final 16 of Masterchef for his creation of Pan-fried Sea Bream, Deep-fried Calamari, Red & Yellow Pepper Escabeche, Black Olive Tapenade and Aioli.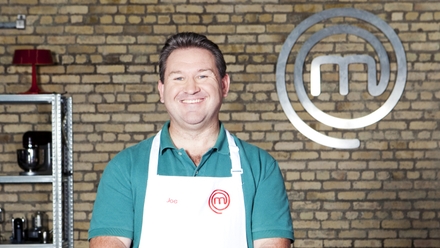 Just four cooks split the judges' decision and were asked to come back the following day and try and win the judges over in the Cook-off. However, there was lots of drama for the contestants and lots of disappointment for the Judges:
The first lifeline went to Paula Cremin from Dublin, who cooked Cantonese Sea Bass with Shiitake mushrooms, Leek and Ginger for her audition. While she didn't impress Nick, Dylan gave her "a hesitant yes" and asked her to come back. Unfortunately things did not go to plan for Paula with her dish of Glazed Pork with Broad Beans, Peas and Bacon at her cook-off, when she failed to hear her 10 minute warning and did not plate up in time.
Waterford's Tina Carey cooked a Courgette soup with sun-dried tomato and ricotta ravioli in her audition, and while Dylan thought her pasta was technically perfect, Nick felt seasoning was lacking. Her Pan-fried Sea Trout, with Peas and Chorizo Fricassee unfortunately also failed to wow, and judges felt she was let down on her presentation.
Michéal O'Shea from Cork tried to impress Judges in his audition with his Bacon-wrapped monkfish with Spinach, Gruyere Mash & Lemon Mayonnaise, but was let down by his finesse. However Nick felt he had potential and gave him a lifeline in the cook-offs, where Michéal prepared Fillet Steak with Pureed Spinach, Pied Bleu Gratin & Red Wine Jus. Again he failed to impress with his flavours and ultimately lost a spot in the competition.
Keith O'Sullivan tried to wow with his creation of Saddle of Rabbit, 'Pickled' Apple & Rhubarb, Kidneys in Brown Butter, Black Pudding 'Scotch' Quail Egg, Sauce Gribiche. However, with so many elements, Keith lost track of time and ended up going over his allocated cooking time. While there were elements of the dish Nick liked, he thought he tried to do too much in too little time and ultimately felt it was not worthy of a Yes. However, Dylan felt there was a lot of technique shown and wanted to see what Keith could do if he didn't over-complicate things and asked him back to the Cook-off.
Keith decided to take a risk and cook the same audition dish Saddle of Rabbit, 'Pickled' Apple & Rhubarb, Kidneys in Brown Butter, Black Pudding 'Scotch' Quail Egg, Sauce Gribiche – but with some 'tweaks'. However, the Judges still weren't wowed by the dish, and felt that Keith hadn't listened and taken on board their advice and he lost his chance at an apron.
However, with none of the 4 homecooks impressing at the Cook-offs, Dylan and Nick were left with no choice but to hold onto the Cook-off Apron and offer it to someone on the next day of auditions.
At the end of Day One, just six cooks had been awarded a coveted MasterChef apron and a place in the competition, leaving 10 further places to be filled on Day 2 in the next episode.