Alix Gardner's Cookery School on Waterloo Road, Dublin, is now enrolling for spring cookery classes.
The cookery school is talking bookings for a rolling programme of classes which begins on Monday, February 24.
Alix commented: "There's something for everyone at my new Spring season of evening cookery classes, whether you're an absolute beginner looking to learn the basic basics or you wish to become a more confident and adaptable cook. And for the more adventurous, there's a choice of food from around the world.
"I've designed the programme to reflect a wide level of food tastes and cooking competence. And it may sound like a cliché but the most important ingredient at my classes is fun. I'm serious about teaching the very best that food has to offer but it's done in the relaxed, informal atmosphere of my country style kitchen in the heart of Ballsbridge, Dublin.
"What's more, it's a practical hands on experience – there's none of this observing from afar business – I want people to engage directly with the food preparation and cooking experience." Ingredients are supplied and everyone gets to take home what they've cooked on the night - typically up to three dishes."
Take a look at the roster of classes for spring 2014 below.
Typically held on one evening over a 5 week period, classes are never more than 8 in size and are priced individually.
Monday, 24th February – Cooking with Confidence; an introduction to cookery techniques, mastering the professional's fundamental skills and recipes. 5 nights, €325
Tuesday, 25th February – A Taste of the East; Thai, Malaysian and Vietnamese cookery from the lands around the South China Seas. 5 nights, €325
Wednesday, 26th February – Healthy Eating; An inspirational healthy cookery course with nutritious and low fat dishes that taste great. 5 nights, €325
Thursday, 27th February – Baking; tray bakes, cakes, buns, artisan breads, pastries, and all manner of sweet treats. 5 nights, €275
Tuesday, 4th March – What Comes After?; deliciously, decadent desserts. 4 nights, €220
Tuesday, 1st April – Easter Cooking & Spring Entertainment. 3 nights, €195
Wednesday, 2nd April – Scrumptious Spring Desserts. 3 nights, €165
Thursday, 3rd April – Take the Fear out of Fish! 2 nights, €130
Monday, 28th April – Contemporary Vegetarian. 5 nights, €300
Tuesday, 29th April – Summer Buffets and Desserts – easy and impressive dishes for summer entertaining. 5 nights, €325
For further information on Alix Gardner's Cookery School visit www.dublincookery.com or call 01 6681553.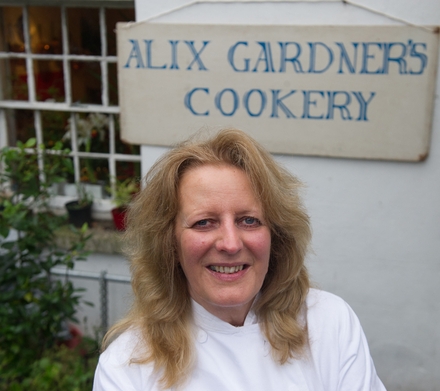 Alix Gardner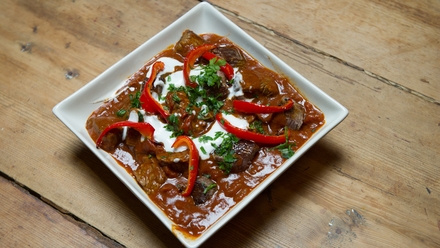 Alix Gardner's Beef Goulash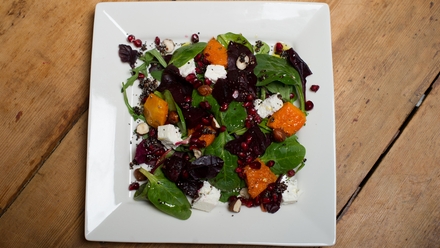 Alix Gardner's Superfood Salad