Not everyone is a frugal foodie with buckets of time on their hands. We've researched 20 great, easy to pick up gifts so you don't have to...
Take the stress out of this Mother's Day. No time to cook? Not a problem. Running late after work with no ideas in mind? Rest your thoughts. Looking for a gift for an expectant or new mother, maybe a mother-in-law? We have you covered. Here are 20 tempting gifts which are widely available on the Irish high street or online.
1. Jerusalem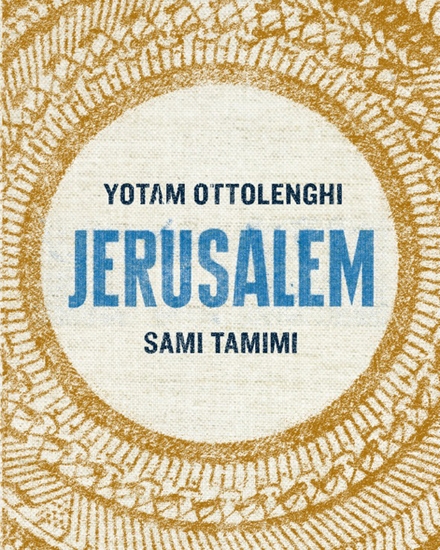 He has been lauded for his approach to cooking and teaming up with Sami Tamimi, the two explore and report on their hometown and the food they grew up on. Ottolenghi's Jerusalem will be one of the best investments you put in your mum's book shelf for the next few years. Guaranteed. Available from all good book stores and Brown Thomas (€30).
2. Guilt-free gourmet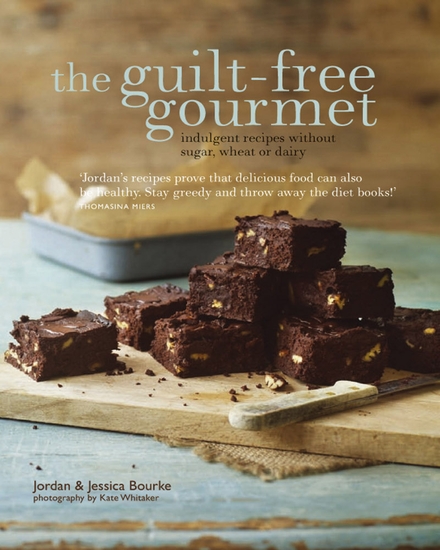 Irish siblings Jordan and Jessica Bourke combine their respective qualifications and interests in this lovingly-made cookbook. "Have your cake and eat it too", the book proclaims, but always make wise choices about what ingredients and methods you use to achieve indulgence. With Jordan's chef skills and Jessica's background in nutrition, this is definitely one for lazy weekends - pick it up in all good book stores and in Brown Thomas (€20).
3. Paul Costelloe designs for Dunnes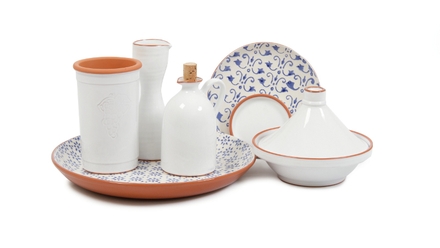 Paul Costelloe has had a very fruitful collaborative relationship with Dunnes Stores. Producing both homewares and fashion collections for the Irish retailer, his SS13 homewares collections are truly something to behold.
If mum is moving house, updating her crockery or just deserves a few stand out pieces for entertaining - these may just fit the bill. Above is the 'Terracotta' collection which includes vases, carafes, tagine pots and plates.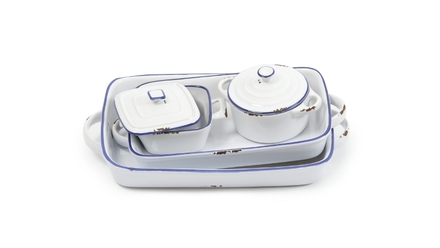 Another collection by Costelloe is the 'Provence' collection of pots and roasting dishes. In simple blue and white, with rustic, kitchen kissed details, these are as great for serving in as fulfilling their duties of roasting and boiling. Enquire in participating stores for exact prices.
4. Veuve Clicquot Rosé Champagne
Presents don't have to have longevity in the kitchen or be necessarily cookery-focused.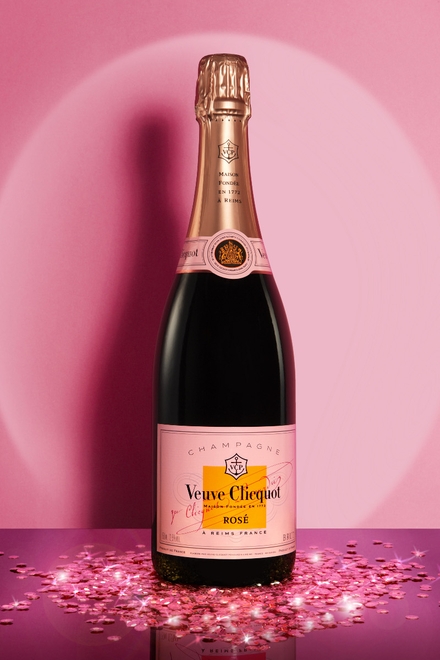 Splash out on a bottle of Veuve Clicquot to toast another year of health and happiness with your family. Add some strawberries dipped in chocolate or a few cupcakes and you have a bonafide celebration.
RRP €64.79, available from good off-licences and supermarkets nationwide.
5. Wrap up and relax
Okay, not food-focused but every mum deserves to have a little 'me' time and what better way to ensure that happens than providing the essentials.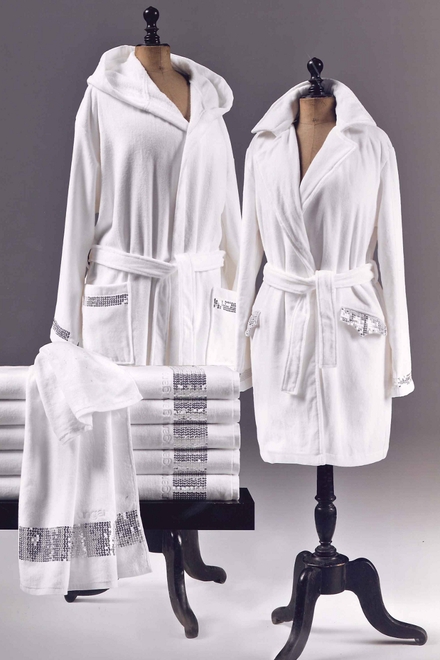 These gorgeous embellished Ungaro Lumiére robes, for example, are available from Brown Thomas at a cost of €185.
6. Carolyn Donnelly - electric and electic
Now on her second collection for the Dunnes Stores, Irish interiors designer Carolyn Donnelly continues to infuse freshness and fun into the homewares market with her unique, colourful and electic designs.
We especially love these mint green holding baskets, available in small (€12), medium (€15) and large (€18) from Dunnes.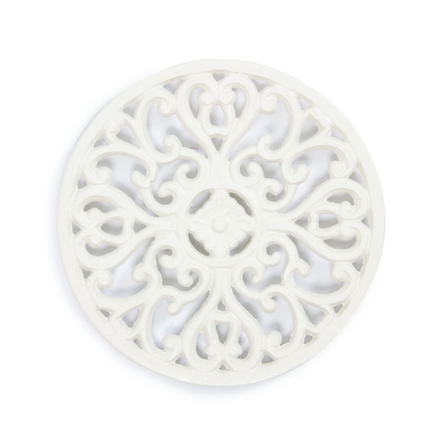 A trivet is a unique gift that might not instantly spring to mind but has an important use in a food lover's kitchen. Available in three sizes, from €12 to €18, from select Dunnes Stores locations nationwide.
7. Local and Irish craft ideas
If you are on the look out for something statement and longlasting for mum, but also want to support and buy Irish, Arnotts have an entire section dedicated to Irish craft and design.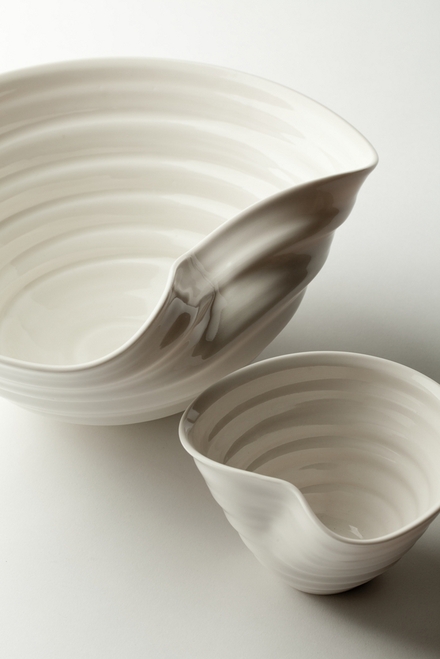 These Karen Morgan Ceramics curling dip bowls are available in a number of sizes, from about €12 to approximately €80, from Arnotts.
8. Celebrating heritage with Hennessy
A bright, softer and more delicate cognac, Hennessy's Fine de Cognac is the latest and most feminine addition to the timeless Hennessy collection and is a fitting gift for Mother's Day.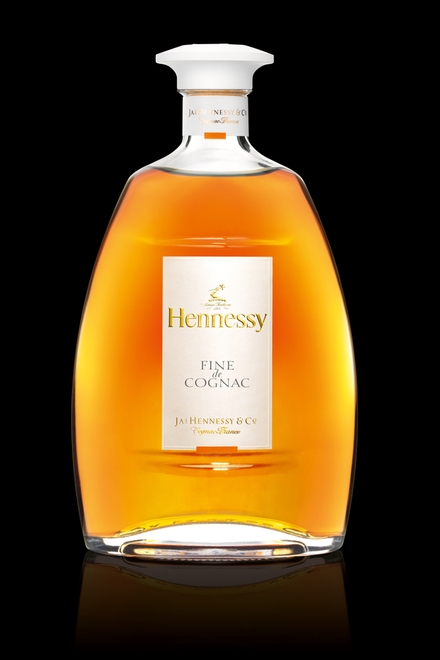 Immersed in Irish heritage, Hennessy has evolved to become one of Ireland's most well-known and cherished brands. Fine de Cognac comes with an RRP of €41.99, available from good off-licences and supermarkets nationwide.
9. Bunburry bog boards
Handcrafted in Ireland and celebrating the unique, symbiotic relationship between food and nature, Bunburry chopping boards are a real symbol of an Irish kitchen.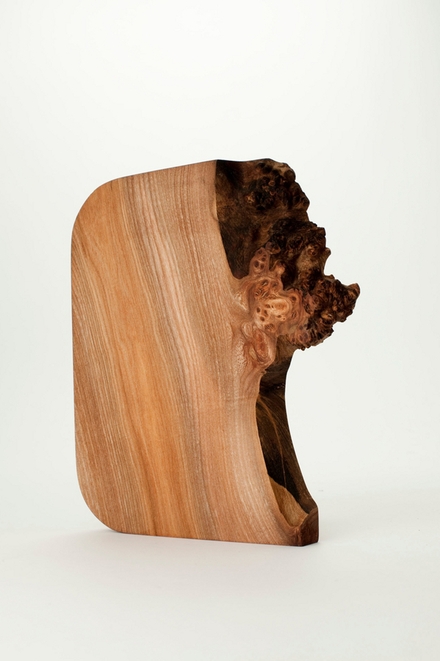 Available from both Arnotts and House of Fraser in a dizzying amount of sizes, styles and colours. Price depends on size and style. See in-store.
10. Lights off. Me Time with Max Benjamin candles
Continuing the theme of providing moments of relaxation for mum this year, candles are always a safe bet. Try this Max Benjamin trio travel set containing scents of Lemongrass & Ginger, White Pomegranate and Dodici, €30 available from Brown Thomas.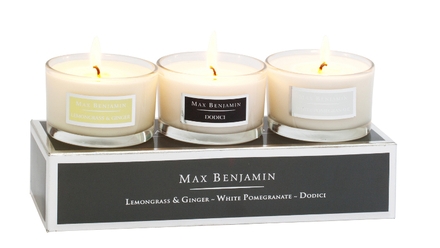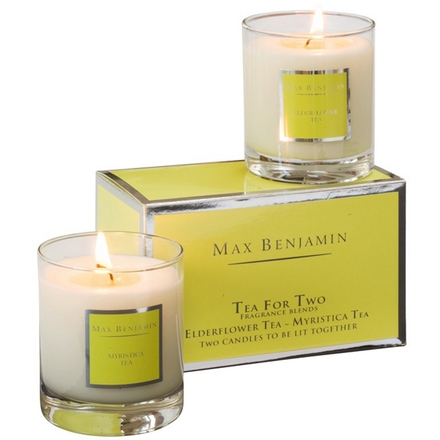 Another great product is the Max Benjamin 'Tea for Two' elderflower and myristica candle set, €30 from Brown Thomas too.
11. Treat her to dinner at the new Coda Eatery
Dublin's Gibson Hotel is truly a sight to behold, so why not take advantage of their Mother's Day Menu being served this Sunday from 12.30 - 4pm in their Coda Eatery.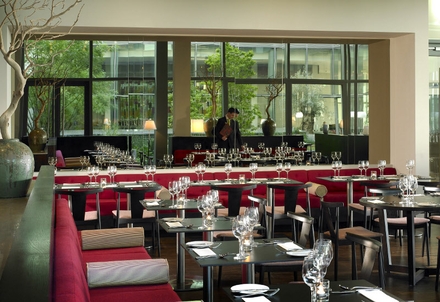 Choose starters like warm goat's cheese or sugar cured smoked salmon, followed by (our favourite sounding main) Stone sea bass served with beurre blanc.
Top your meal off with an indulgent dark chocolate mousse and berry compote or warm pear and frangipane tart. Conclude with tea or coffee, costing €25 per person for the full three courses. To book call 01 6815000.
12. Cut price comfort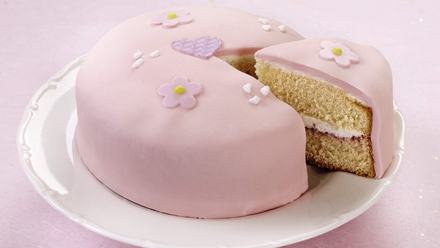 An Aldi Mother's Day cake (480g) at a cost of €3.99; Moist sponge, pre-packed and already beautifully decorated in pink icing. What's not to love?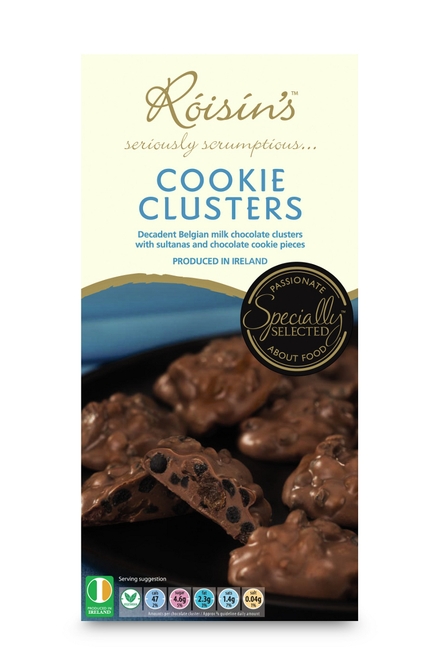 If your mum is susceptible to a nibble rather than a full cake, these Irish-made little chocolate cookie bites may just be the perfect thing. Coming in a variety of flavours, they are fitting sitting next to a warm cup of tea. (140g, €2.49)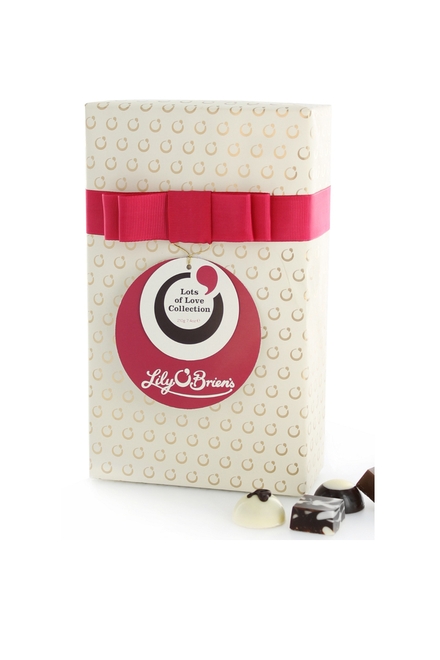 Show your Mum how much you care with the Lots of Love collection box, €10, from Lily O'Briens. The Lots of Love collection contains an assortment of 24 chocolates including Sticky Toffee, Simply Chocolate, Lemon Meringue Pie, Crispy Praline, Brazilian Orange Truffle and Honeycomb Crunch.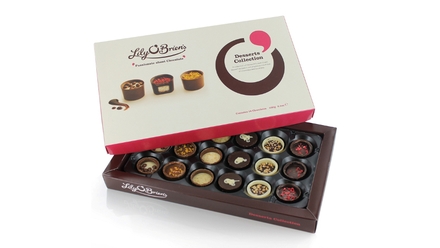 What Mum doesn't love to indulge with a delicious dessert? Lily O'Brien's Desserts Collection (€10) takes inspiration from some of the world's best-loved dessert recipes. Lovingly crafted into scrumptious mouthfuls of chocolate deliciousness, the 18 chocolates include Hazelnut Torte, Passion Fruit Posset, Banoffee Pie, Crème Brûlée, Raspberry Infusion and Key Lime Pie.
13. Treat her to lunch at stylish Harvey Nichols
Provide a hassle-free Mothers Day with a three course meal in the First Floor Bar & Brasserie and an invitation for you and your mum to enjoy a complimentary on-counter treatment from Crème de la Mer, as well as a deluxe surprise and samples.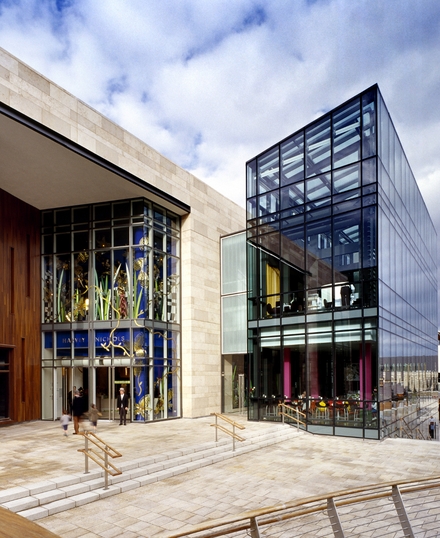 Relax whilst catching up over a leisurely lunch before booking in to unwind at the hands of the Crème de la Mer team.
The three course Mothers Day lunch is available for €35 per person. Reservations available from 12.30pm to 3.30pm, call 01 2910488 or email firstfloor.reservations@harveynichols.com Bookings for Crème de la Mer treatments to be made in advance, subject to availability.
14. Gorgeous glassware at House of Fraser
Glassware is the type of gift you can be sure will impress and doesn't have to necessarily break the bank.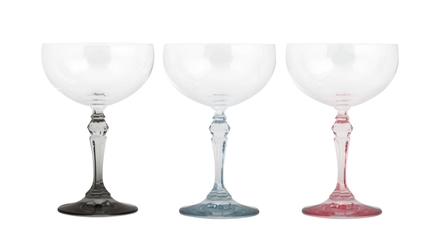 House of Fraser have a great selection of glassware at the moment, including the above Annabelle champagne saucers in various hues.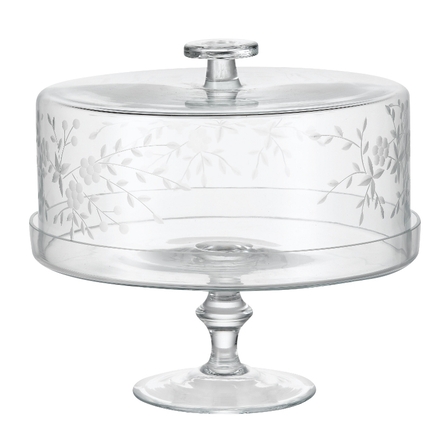 The Shabby Chic floral burst glass cake stand (£60) and Shabby Chic large glass decanter (£15) are also beautiful. Stocks may vary so your best bet may be to purchase online or reserve in store.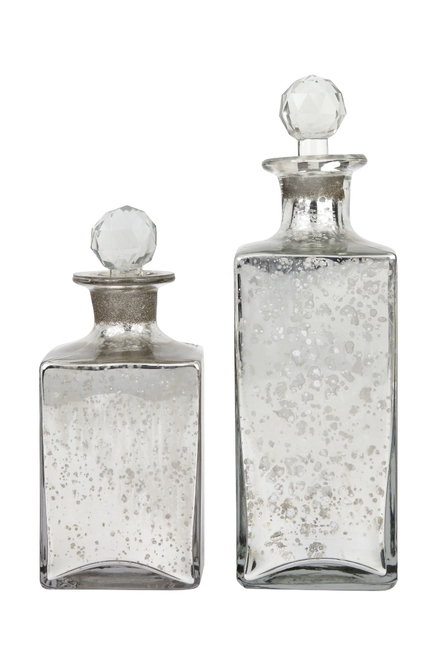 15. Go on, go on, go on, go on, go on..
Irish mammies tea towels are becoming something of a phenomenon. Not content with just giving Twitter followers a daily belly laugh, Colm O'Regan has now published a book all about Irish mammies and their cute and clever colloqialisms.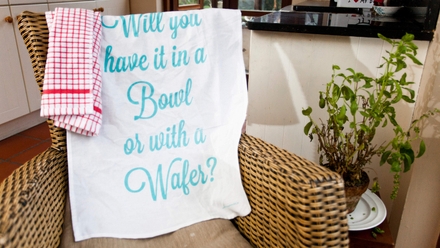 What's more, there's now a shockin' lovely range of tea towels emblazoned with some iconic Mammies phrases. All cost €7 and are available both online and in Dublin store Designist on George's Street.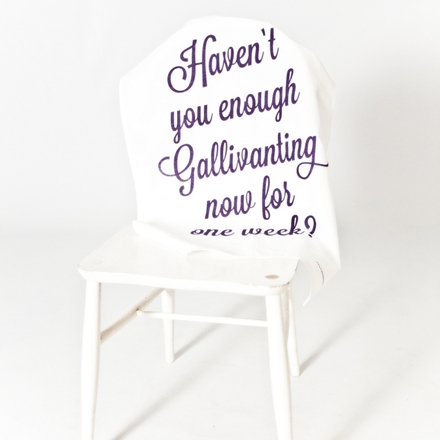 Choose from the classics above as well as a brand new style - 'Can you look something up for me on the computer?'
"Oh I know I can look it up myself but you'd be faster. You're handy at that sort of thing" - Mammy
16. Breaking bread
Meadows and Byrne carry some of the best kitchen accoutrements available in Ireland and their dizzying selection is available in stores across Munster and in Galway, Mayo and Dublin.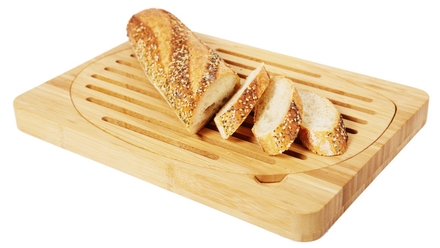 This bread board is perfect for keeping control of crumbs if mum's household is full of fresh bread enthusiasts. €29.95.
17. Clerys' Le Creuset
Clearly Le Creuset is making a big impact in Clerys as they have a number of gift sets and promotions across their entire range of the iconic French cookware brand.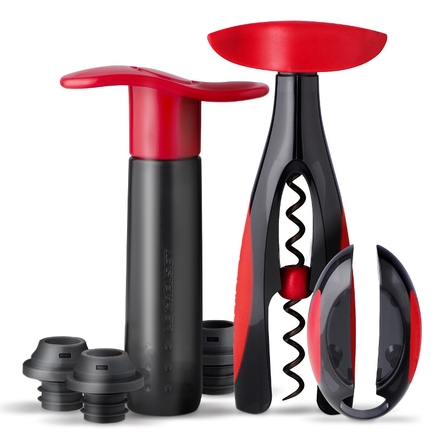 Make sure your mum is always covered with the drinks essential gift set for €50.
18. Absolutely crazy for Aoki
We just adore the kooky decorations and household accessories available from Irish-owned Aoki Interiors, based in Carrick-on-Suir. If you're unsure about what to get your mum or if you are looking for a unique and quirky gift that will make her smile, Aoki have it for you!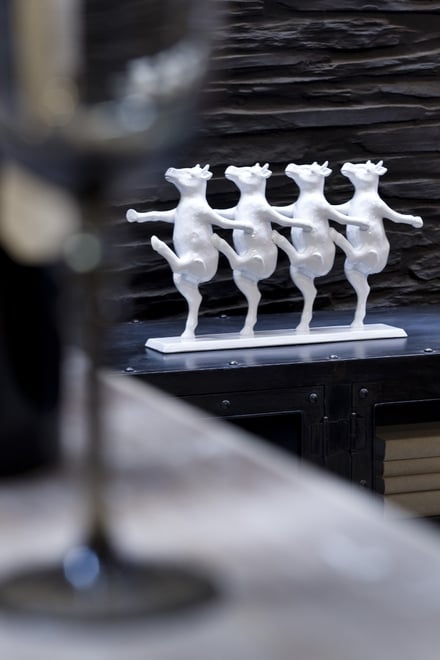 We fell in love with this happy-go-lucky dancing cow figurine which just embodies joie de vivre. €39.99 available from their web store. Another gem is the Dali style melting clock. A real interior statement, which hangs on the side of a desk or a wardrobe. €19.99.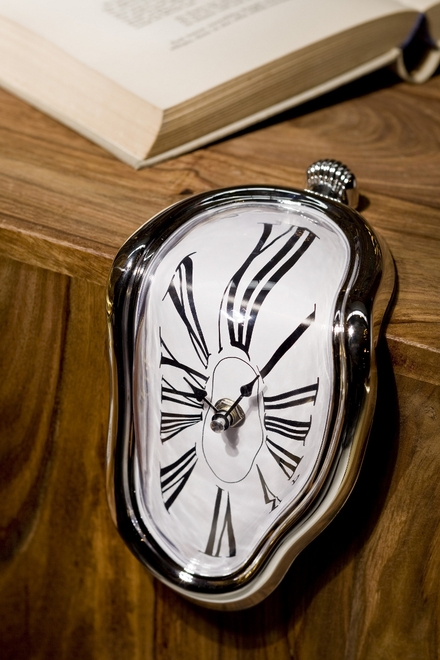 19. Cooking with confidence
Has mum got a cookbook shelf to rival Nigella? What about making use of each of them that little bit easier. Though a little indulgent, you cannot argue that we have all been there when cooking: trying to keep the correct page open, while in plain sight and safe from being splattered with batter.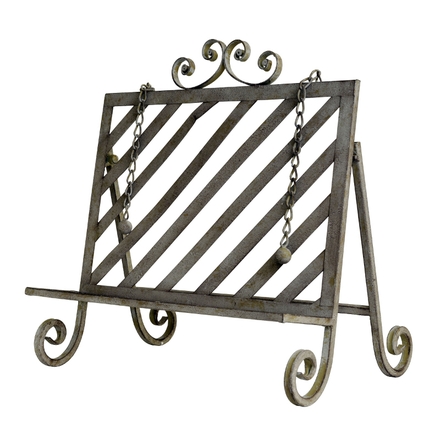 Keep mum's culinary adventures organised with a cookbook stand. If space isn't at a premium in her kitchen, this gorgeous vintage/antique style stand by Mindy Browne is available in Clerys for €29.95.
20. This take's the cake
Our final gift idea is perfect whether you are baking or buying something sweet for your mum this Sunday. House your pretty creations on one of those gorgeous tea cake stands. Perfect for a company of two at lunch or even for entertaining during the holidays - they add that extra something to the art of cake eating.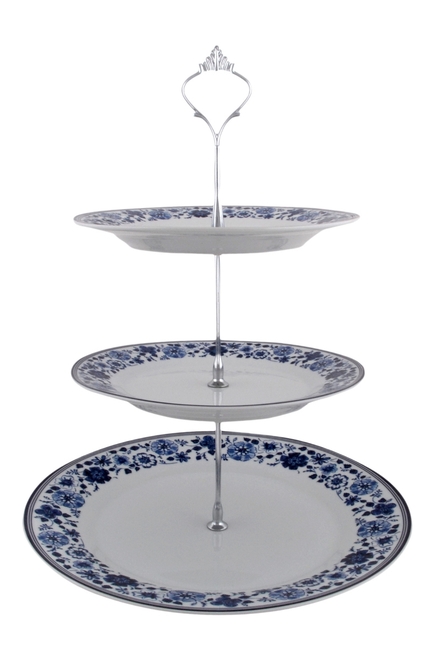 Heatons' three tier cake stand comes in at an impressive €16. We love the classic floral designs on each tier and the gorgeous crown detail at the top.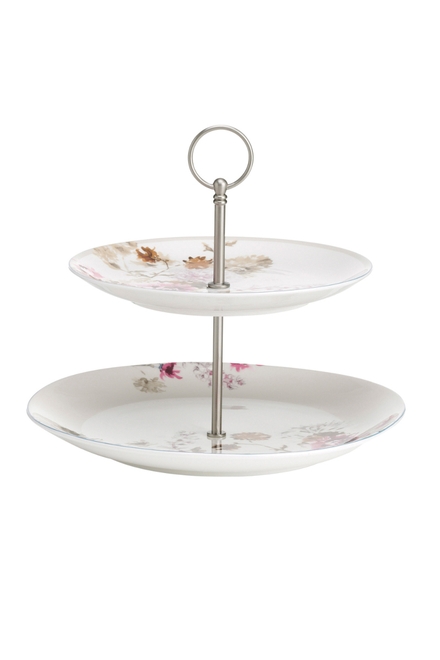 How about this simple and understated Painterly floral cake stand from Marks & Spencer? At a price of €40 (you may even take 20% off and get free delivery if you buy on their website). Finally, Next have a lovely bright, two-tier cake stand for €19.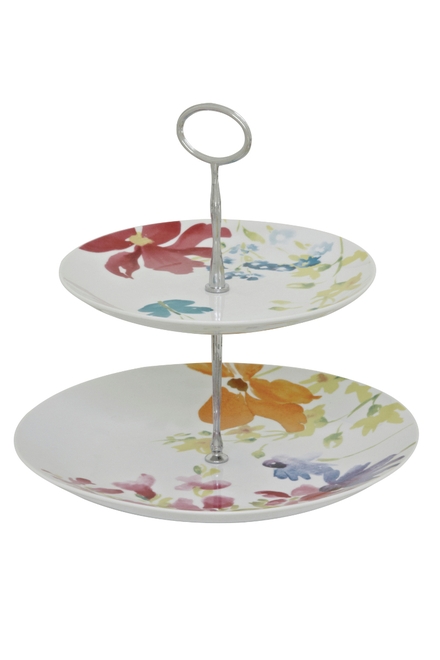 -Patrick Hanlon