Dustin the Turkey has a few choice words about Keogh's Farm and their newly launched flavour..
Innovative and entrepreneurial Keogh's Farm, based in North County Dublin, are bringing the taste of the much loved Christmas dinner to all occasions with their mouth-watering festive Roast Turkey and Secret Stuffing hand-cooked potato crisp.
The Secret Stuffing in the crisps is a closely guarded secret family recipe that has been handed down from generation to generation and uses only the finest ingredients grown in their farmhouse herb garden in North County Dublin.
"The Turkey really is yer only man and Christmas is a rotten time of the year for me and me feathered mates. Fair play to Keogh's Farm... but if they hurt any of me mates I might have to knock the stuffin' outta them." commented Dustin.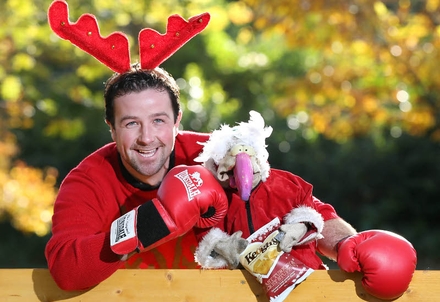 "We are delighted with the initial response to the crisp we have developed and cooked on the farm from the potatoes we grow. We have been working on the taste for the past 6 months and believe the secret stuffing adds the perfect mix of herbs and spices to the turkey flavour" Commented Tom Keogh.
Keogh's Farm are the only on-farm producers of hand cooked Irish potato crisps in Ireland and the only potato growers in the world who offer fresh potatoes and potato crisps from the same farm, side by side, in stores around the country and internationally.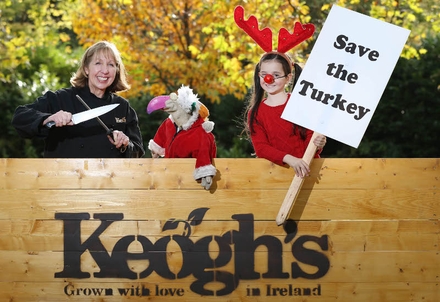 Keogh's Roast Turkey and Secret Stuffing crisps will also feature the ever-popular 'Spud Nav' through which the consumer can trace their bag of crisps back to the field it came from, by entering the field name - which is printed on each bag into the 'Spud Nav' page on the Keoghs web site, www.keoghs.ie.
Keogh's Roast Turkey and Secret Stuffing crisps are available nationwide from November 14th in large sharing bags for €2.49.