Celebrating its second year, The Wild and Slow Festival returns to Wicklow this weekend.
Winter is certainly upon us, but that doesn't mean fresh, local and organic produce is in short supply; nature's bounty is ready for harvesting. Slow Food Ireland is delighted to announce that for the second year running Wild and Slow, its unique National Wild Food Festival will take place again in Wicklow on the 10th and 11th November.
Wild and Slow 2012 showcases and celebrates everything that is good about Irish food - fresh, local, traditional and wild, and because of its profusion of wild foods, Slow Food Ireland has once more chosen the Garden of Ireland for this event and Macreddin Village in the heart of Wicklow as the host location.
The winter-themed festival will run from afternoon into crisp dark evening, with plenty of wood-burning braziers, mulled wine and roasted chestnuts.
Globally, Wild & Slow is also unique as a Festival given that the Irish countryside has such an abundance of wild foods and Wild & Slow 2012 is dedicated to them. The festival will showcase wild berries, fruits, flowers, mushrooms, game, fish and traditional methods of preserving them, whether pickling, preserving, smoking or salting and curing.
From fish to pheasant, from the deep dark flavour of venison to the sticky sweetness of wild blackberry jam, a contented reliance on nature's gifts is as slow as it gets!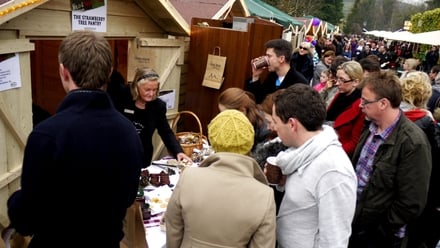 In addition to the fantastic foods on sale from the many stallholders, there will also be wild-food workshops, tastings, talks and demonstrations taking place around Macreddin Village. There will be something to spark the interest of everyone across a wide range of subjects including; mixing and infusing wild Irish foraged ingredients into seasonal cocktails, mushroom harvesting and the top ten Irish edible wild mushrooms, a master class in game handling and stalking and photographing wild deer herd and feathered game in the wilds of Wicklow.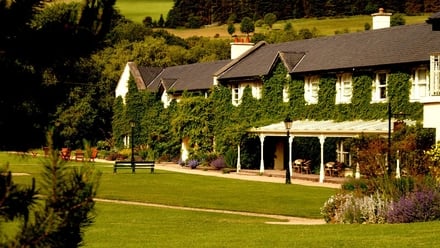 The weekend runs from 12 to 8pm each day on Saturday and Sunday, 10th and 11th of November. Reservations can be made in the adjoining BrookLodge Hotel & Spa, Macreddin Village, to make the most of the occasion. For reservations contact 0402 36444 or visit www.brooklodge.com.