Chilly November has been warmed up by the announcement that The Cake Café and Bakery in Dublin 8 has been crowned Bord Bia's Just Ask! Restaurant of the Month.
Michelle Darmody and her team have been committed to supporting smaller Irish producers since the first day they opened with many suppliers highlighted on the menu and additional suppliers named on a black board menu in the Café that changes daily.
Smoked meats are supplied by the Gubbeen Smokehouse in West Cork and fresh meats from Kettyle Irish Foods, Co. Fermanagh, while the Burren Smokehouse in Co. Clare supplies smoked salmon to the Café.
Seasonal vegetables are supplied by Gold River Farm, Aughrim, Co. Wicklow. Dairy products come from Sheridan's Cheesemongers; Killowen Farm, Co. Wexford; Toonsbridge Dairy, Co. Cork and Ireland's only mozzarella and ricotta producer – Johnny Lynch of Macroom, Co. Cork. Everything is home baked using flours from Odlums and Macroom, free range eggs and Kerrygold butter.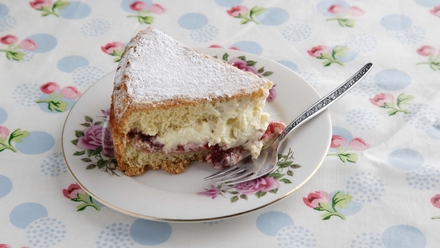 "What we cannot get close to home, we at least source from an Irish company," says Michelle. "We source coffee from Ariosa coffee roasters in Co. Meath while our teas are supplied by Kingfisher Tea in Co. Wexford. We may not be able to get Irish olives, but we buy them directly from The Real Olive Company, adding value here in Ireland".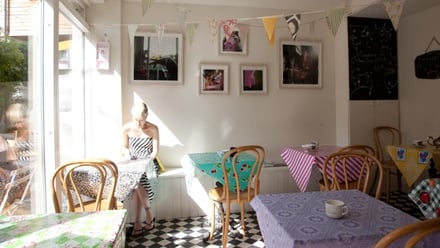 Georgina Campbell said, "A love of traditional food and recognition of the environmental impact of the business are the driving forces behind Michelle Darmody's paradise for cake lovers in Dublin. This charming place is more down to earth than you might think and they have plenty of quality savouries on offer too".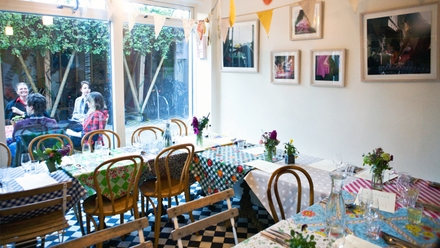 Just Ask! is a Bord Bia campaign which aims to encourage consumers to look for information on where their food comes from when eating out and encourages chef's to provide the information on their menus. According to recent research from Bord Bia, 81% of Irish diners believe it's important that restaurants use local produce with 72% deeming it important that the origin of meat is listed on the menu.
As part of Bord Bia's Just Ask! programme, restaurants listed on Georgina Campbell's ireland-guide.com website are invited to submit copies of their menus and sourcing statements. On a monthly basis, a Just Ask! winner is chosen by Georgina Campbell in agreement with Bord Bia. In addition, an overall Just Ask! annual award winner is selected as part of the Georgina Campbell Awards which take place during October.
To get involved in Just Ask! or to find out more, see www.bordbia.ie. With so many great value restaurants right on your doorstep, eating out is still on the menu!
For more information on The Cake Cafe visit www.thecakecafe.ie