Bord Bia has compiled a number of tips on storing and freezing fish to help consumers.
Bord Bia research has shown that a lack of confidence in cooking, storing and freezing fish is often a barrier to purchase. Here are their top tips:
Storing Fish
• Refrigerate fish as soon as possible after purchase
• Ideally, remove the fish from its wrapping and store it on crushed ice cubes on a plate in the fridge. Cover loosely with foil. Replace the ice as it melts. Do not place ice directly on fillets.
• If the fish is packed in special foil wrapping by the fish retailer do not remove the fish from packaging, simply refrigerate as soon as possible.
• Fresh fish in good condition and properly stored should last a day or two after purchase.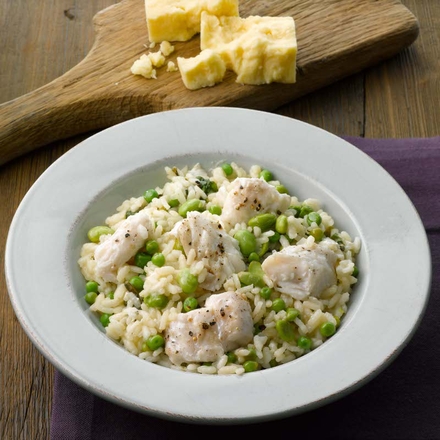 Creamy risotto with peas and hake
Freezing Fish
• All fish can be successfully frozen
• Fresh white fish can be frozen for a maximum of 6 months.
• Oil-rich fish is best if used within 3 months.
• Remember to freeze fish as you intend to use it. For example do not freeze a whole salmon if the intention is to use portions on an ongoing basis.
• Do not freeze previously frozen fish.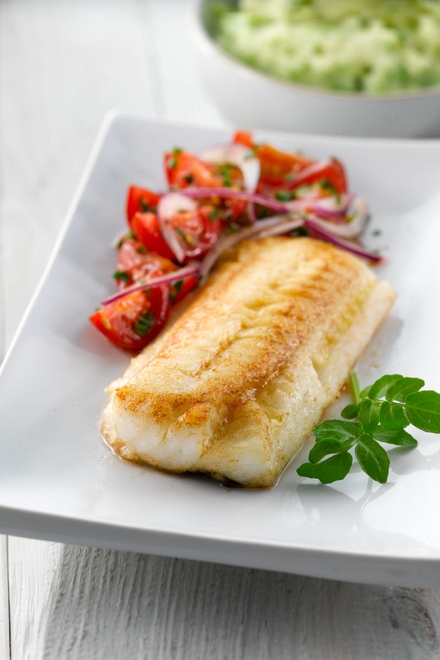 Pan-fried whiting
For further information on cooking fish and for a range of tasty Hake, Haddock and Whiting recipes visit www.bordbia.ie/fish