It can only be the Irish New Potato season!
Seasonal, fresh and Irish. When it comes to food, these are the buzzwords getting everyone excited and it's easy to see why. Eating fresh, local food that's in season simply makes sense. As you probably know, it's not only bursting with flavour – it's healthier for you too. It's good for the environment and it's also supporting local businesses, so everyone's a winner.
That's why we've launched Tesco Homegrown in Ireland. When you see the Homegrown label on meat, dairy, fruit and vegetables, you'll know that what you're getting is seasonal, fresh and Irish.
Homegrown means that as soon as it's available, we aim to get the very best of fresh Irish food to you before anyone else – Irish weather permitting of course!
Take our new crop of Irish New Potatoes, with their delicious taste that instantly brings spring and early summer to mind.
We've worked closely with fourth generation farmers, Country Crest, to try and ensure that Tesco are the first on the market with superb quality Irish New Potatoes and this year's harvest has a particularly good creamy taste and waxy texture.
New Potato season runs until the end of August and so far, it's looking very promising. Fingers crossed we get more sunshine needed for the crop.
Perfect by themselves, with some butter and herbs and ideal for summer salads, you can make Irish New Potatoes even more special by trying this recipe.

Irish leek and potato rosti
Preparation time: 20 mins
Cooking time: 20 mins
Serves: 4

Ingredients
100ml sunflower oil, for shallow frying
25g butter
1tbsp cornflour
1kg white Irish potatoes
1 Irish leek, finely sliced
small handful of fresh Irish chives and parsley leaves, finely chopped
salt
pepper
Method
1. Peel and grate your potatoes and leave in a bowl of water while you prepare everything else.
2. Next, melt butter in a saucepan set over a medium heat and sweat the leek with a little seasoning until soft. Remove from the heat once softened.
3. Drain the Irish potatoes and squeeze out as much excess liquid out of the potato as you can.
4. Add the sweated leek and chopped chives with the grated potatoes, mix together and season.
5. Take a handful of the mixture and shape into a rosti (a flat pancake, the size of your palm).
6. Fry each potato rosti for 3-4 minutes on both sides until crisp and lightly browned. Drain on kitchen paper before serving.
Seasonal. Fresh. Irish.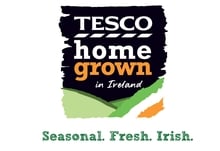 This is an Advertorial for TESCO