Bord Bia today announced the details of a Summer Lamb campaign which will highlight the unique flavour and versatility of Lamb and provide consumers with a range of simple and tasty lamb recipe ideas.
The campaign is also encouraging consumers to choose lamb with the Bord Bia Quality Mark to ensure it has been produced to Bord Bia's highest standards and to know where it comes from.
Recent Bord Bia research has shown that 51% of consumers believe lamb is the tastiest of all of the meats and to make cooking lamb easy, Bord Bia is providing video demonstrations of Neven Maguire cooking two tasty lamb dishes and step by step instructions for producing a range of versatile lamb recipes.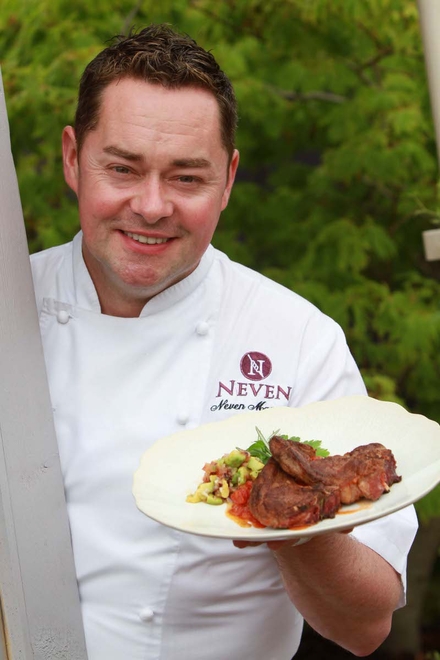 The videos and recipes are available from Bord Bia and include:
• Lamb Chops with Tomato and Smoked Paprika Sauce
• Butterfly Leg of Lamb with Anchovy and Rosemary Topping
• Lamb Casserole with Cinnamon and Courgettes
• Lamb Burgers with Spicy Soured Cream Dressing
• Greek Style Lamb Kebabs with Yoghurt Dressing
• Lamb Cutlets with Fresh Herb Dressing
• Barbecue Lamb Steaks with Spicy Tarragon and Shallot Butter
Bord Bia is also partnering with the Ray D'Arcy Show on Today FM from today for two weeks and the show will be asking listeners to look at lamb in a new way and to design a tasty Summer Lamb Burger recipe. Four listeners will be selected to cook their unique lamb burger recipe live on air and the overall winner will be chosen by a panel of judges including Neven Maguire and Mairead Farrell from the Ray D'Arcy Show on Friday 15th June.
Teresa Brophy, Ireland Markets Manager, Bord Bia said "Lamb is the perfect meat for quick and simple summer recipe ideas. It is ideal for the barbeque and so is a favourite summer time meal with friends and family. We are encouraging consumers to consider all of the ways in which lamb can be cooked and prepared and to enjoy its unique taste, which is said to come about as a result of rainfall which makes the grass sweeter".
James Murphy, Chairman, IFA Sheep Committee said "Recent Kantar research has shown very positive results for lamb sales with 66% of households buying lamb on a regular basis. Shoppers are also spending over €100 million on lamb which is an increase of 8% compared with this time last year and with summer a key period for lamb sales we are confident that this trend will continue".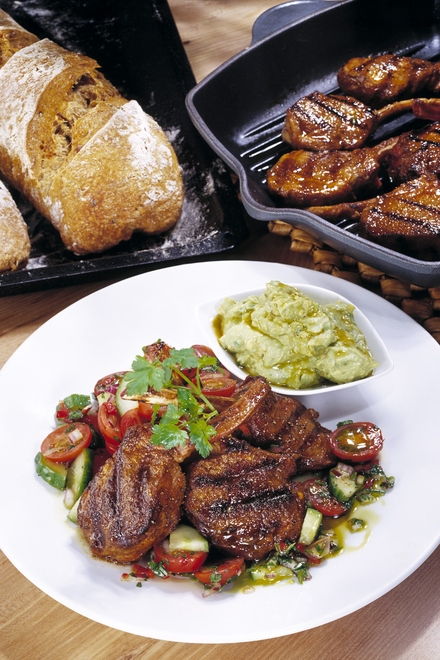 Summer lamb cutlets with guacamole
To celebrate the Summer Lamb campaign Bord Bia is giving five people the opportunity to win an iPad to make looking up Bord Bia dinner recipes in the kitchen easy! For details on the competition, which ends on Friday 22nd June, visit www.bordbia.ie/summerlamb. Winners will be announced on Monday 25th June.
Bord Bia will be offering consumers the opportunity to sample Lamb through a series of in-store tastings in supermarkets around the country on (Date). For further information visit www.bordbia.ie/summerlamb, look for updates on facebook.com/bordbia or join the conversation on twitter using #summerlamb.