Bord Bia is encouraging consumers to consider using more Hake, Whiting and Haddock – three underutilised tasty white fish. Bord Bia research has shown that a lack of confidence in cooking fish is often a barrier to purchase and so the Fish – Surprisingly Simple campaign provides tips for consumers to assist in choosing, storing and cooking fish as well as a range of tasty recipes to make cooking fish simple.
Tips for Buying & Cooking Fish -
Buying fish
• Talk to your fishmonger, they are experts and will be able to advise you what fish is plentiful and value for money. Fish is very versatile and one type can easily be swapped for another in a recipe.
• Your fishmonger will be happy to fillet or skin fish for you.
• Choose whole fish with bright, prominent shining eyes, bright red or pink gills, distinct skin colour and above all a clean fresh 'sea smell'. Fillets should be translucent with no sign of discolouration.
• Get the fish into the fridge as soon as possible – remember it's highly perishable and must be kept cool.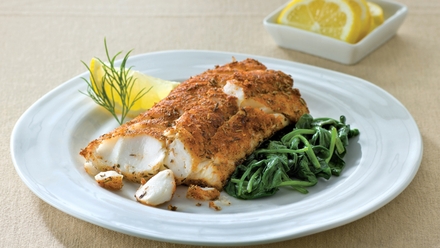 Cooking Fish
• Fish is a very versatile food and can be cooked in many different ways. In most recipes a similar species can be substituted for another. Whiting, hake and haddock are good examples of this.
• Fish cooks quickly so take care not to overcook.
• When cooked, fish loses its translucent look and will flake easily.
• A good rule of thumb is to allow 10 minutes per 2.5 cm of thickness when cooking fish. So to grill a hake fillet that is 2.5 cm at the thickest part, simply grill for 5 minutes, turn and continue to cook for another 5 minutes. Increase or reduce the cooking time as necessary depending on the thickness of a piece of fish

For further information on cooking, storing and freezing fish, and for a range simply recipes of tasty Hake, Haddock and Whiting meals visit www.bordbia.ie/fish