A round-up of some of the latest news, special offers and new ranges being carried by some of Ireland's top drinks suppliers.
An Exquisite Collection from Aldi
Aldi have launched their new selection of premium wines, entitled The Exquisite Collection. This selection offers customers elegant and balanced wines from across the globe at a competitive price and includes seven different brands.
With a strong reputation for offering customers award-winning and wines at unbeatable prices, Aldi is proud to launch its new premium wine range. Carefully selected to represent the distinctive styles of some of the best wine regions around the globe, The Exquisite Collection offers customers the chance to enjoy elegant and balanced wines without breaking the bank.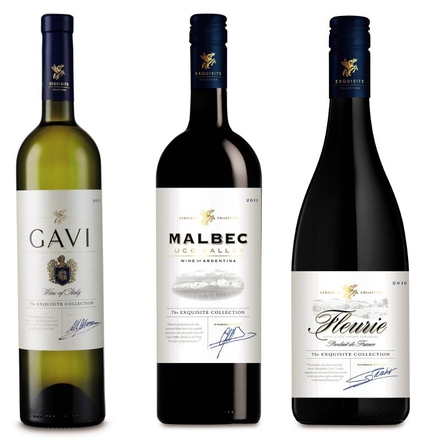 Sure to impress discerning wine drinkers, the collection boasts a range of seven wines including:

The Exquisite Collection Gavi D.O.C.G. 2012 (€7.49 / 75cl)
Refreshing and aromatic with a perfect and intriguing balance of tangy lemon, weighty fruit and a subtle waxy nuttiness. Best served chilled, there is a freshness to this wine that is brought about by the lovely mineral notes and harmonious acidity.

The Exquisite Collection Malbec 2012 (€8.49 / 75cl)
Bright and intense ruby-red with youthful purple tints and aromas of fresh fruits – a result of the high altitude vineyard plots. Plums and blackberries are overlain with subtle violet notes to give a premium wine with great structure and a long and intensely fruity finish.

The Exquisite Collection Fleurie 2010 (€9.49 / 75cl)
This is an exceptional expression of Fleurie - beautifully scented and floral as its name would suggest. It has fresh ripe cherries and red fruits in abundance. Soft tannins support the clean summer fruits on the palate and then lead to a lovely savoury finish complete with a delicate touch of bramble spice.
Wine lovers will find the above wines available from Aldi's 100 stores nationwide every day.
BrookLodge Wine and Dinner Discounts
Celebrating 25 years in business this year is The Strawberry Tree Restaurant, BrookLodge Hotel & Wells Spa down in Macreddin, Co. Wicklow.
Since 1988, the restaurant has been providing seasonal, Irish and organic fare for its customers and on this, its silver jubilee, the restaurant have specially selected, organic wines on offer at just €25 a bottle. What's more, diners will receive 25% off their dinner bill in the Restaurant throughout the month of July.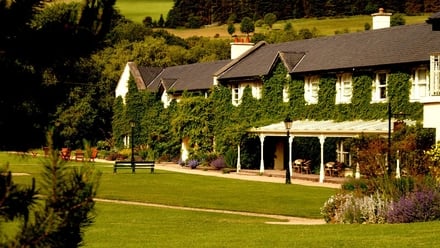 Exceptional at The Exchequer
Award-winning gastropub The Exchequer has won the accolade of Best Cocktail Experience at the recent 2013 Santa Rita/Life Magazine RAI Awards. The prestigious title lands in the laps of owner Ian Tucker and bar manager/mixologist Robert Caldwell for the second year in a row.
This year, Aussie-born Caldwell devised and launched an exciting new cocktail selection including 32 new Aperitifs, Digestifs, Long Drinks and Concoctions called The 'Ledger of Liquor'.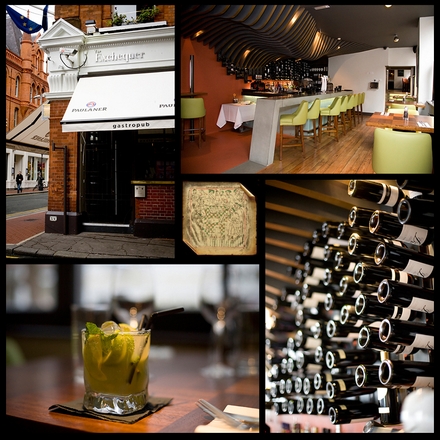 The 'Ledger of Liquor' incorporates classic bar offerings with modern twists using an eclectic selection of Gin, Rum, Vodka, Tequila, Irish and imported whiskeys. Key Cocktails to look out for include 'The Key Lime Pie Meringue Martini' (€9), The Invisible Iced Tea' (€11) and 'The Zombie' (€11).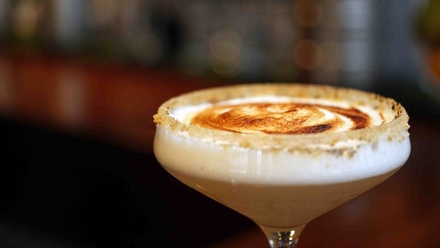 The Key Lime Pie Meringue Martini (€9) - a digestive biscuit rimmed glass with a key lime liquid base of Citrus Vodka, Vanilla Vodka, Lemon juice, Sicilian lemonade and lemon pie sugar topped with a floating island of flambéed meringue foam)
The Invisible Iced Tea (€11) - an Exchequer take on the traditional Long Island Iced Tea, but served up completely clear.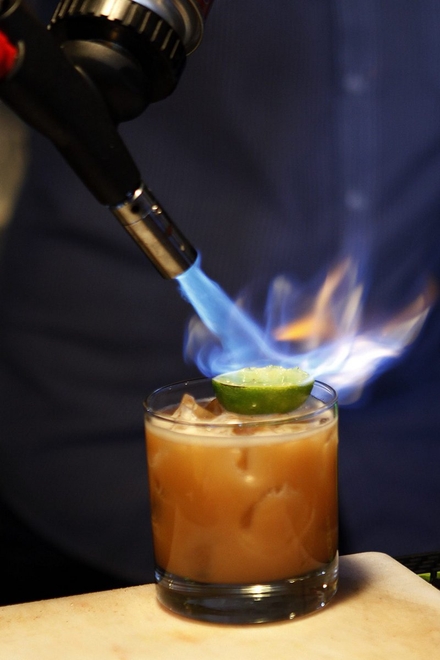 Zombie (€11) - an intense mix of 7 liquors, including 4 Rums, an orange tequila, marachino liqueur and absinthe with fruit juices and light dusting of cinnamon and nutmeg finished off with a floating lime half filled with fire.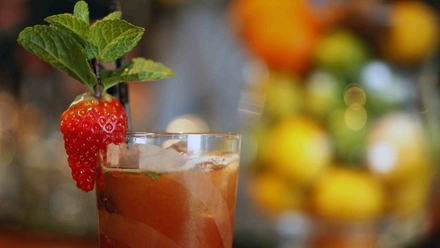 Chilli Berries - muddled fresh strawberries, mint and balsamic vinegar reduction, shaken with Strawberry & Tasmanian pepper liqueur and Jalepeno Vodka, topped with Ginger Ale
O'Briens Suggest Summer Chilled Rosé
Though the sunshine has been coming in dribs and drabs this summer, albeit a lot more frequent than the past few years, a chilled rosé is a fantastic way to toast a warm summer's afternoon.
O'Briens have a great 3 for 2 offer on rosé. Choose and mix from a selection of 11 handpicked brands, with bottles beginning at €8.66 each.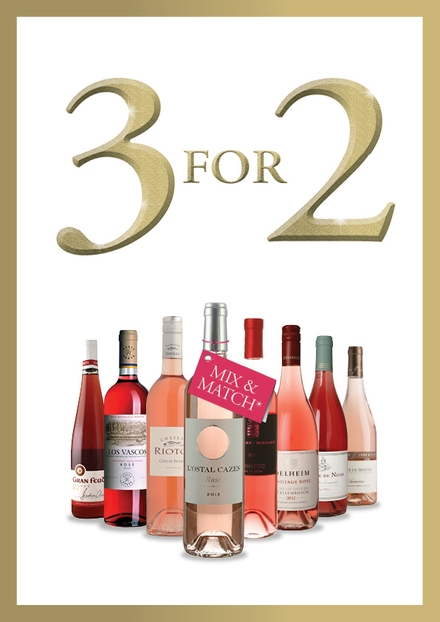 Each wine has been given a 'personality', aiming it to match it to the mood or humour of its drinker.
For example: Delheim Pinotage Rosé (The Exotic One), Ferraton Samorëns Rosé (The Fun One), Los Vascos Cabernet Sauvignon Rosé (The Serious One), Rizzardi Chiaretto Rosé (The Sexy One), Domaine de Nizas Rosé (The Foodie One) and L'Ostal Cazes Rosé (The Fashionable One).
There is something here to suit everyone and with the summer fast approaching, rosé is the perfect tipple on a summer's evening!
Due to this great variety across the wines, there is something to match all summer foods. Langlois Rosé d' Anjou "The Luscious One" is perfect with a bowl of strawberries, while Domaine de Nizas "The Foodie One" is an excellent accompaniment to Goats cheese. Château Riotor "The Sophisticated One" is delicious with shellfish and salmon.
This offer is available in all 32 O'Briens stores across the country and online at www.wine.ie throughout the summer, while stocks last.
Very Cool Hydration with Vita Coco
This summer is set to be a scorcher, so get ahead of the game by staying naturally hydrated with Vita Coco, 100% Natural Coconut Water. Swapping energy drinks which can contain a lot of sugar for Vita Coco will help you to achieve that beach body you deserve, whilst leaving summer skin glowing.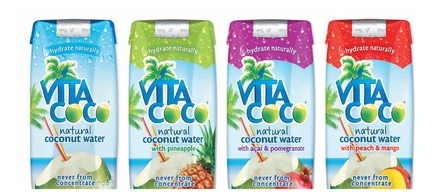 Vita Coco is based on one single ingredient: fresh natural coconut water. With no colourings, preservatives or flavourings and never produced from concentrate, Vita Coco Coconut Water offers a truly natural route to hydration.
Available in six fruity flavours, the natural hydration and nutritional properties have won the brand a loyal following from celebrities and athletes to fashion editors, fitness gurus and beauty experts.