From beer to bourbon, free pizza to Canadian pride, there's an onslaught of new beverages and even better buys than before.
SoCo and pizza, a winning combination!
Southern Comfort have a unique new initiative that promises a pretty perfect night in. If you're a SoCo fan already, or looking for a new tipple to try, pick up a bottle from selected supermarkets and off-licences nationwide and get a personal Domino's Pizza delivered to you free!
Running right now until April 21st, the 70cl bottles have special collars on the bottle neck containing voucher codes which you can use to redeem your free pizza either over the phone, online or in-store in person. Note: Larger pizzas and extra toppings may incur additional costs. For more information, or to interact with the brand, visit their Facebook page.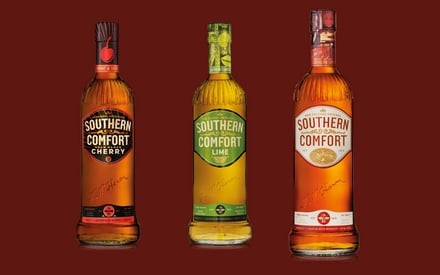 Molson Coors' 'Canadian'
They've given us greats like Arcade Fire and Jim Carrey, as well as Justin Bieber (we'll let you decide your opinion on that one), and now Canada are supplying Ireland with one their most celebrated lagers, Molson Coors.
Landing this week after 50 years on the Canadian market, it's the first international launch outside of North America. The beer will be marketed with the staunchly proud moniker of Canadian, and is "giving Ireland's lager lovers more choice and something new to get excited about," says Niall Phelan, one of the Directors of Molson Coors for the UK and Ireland.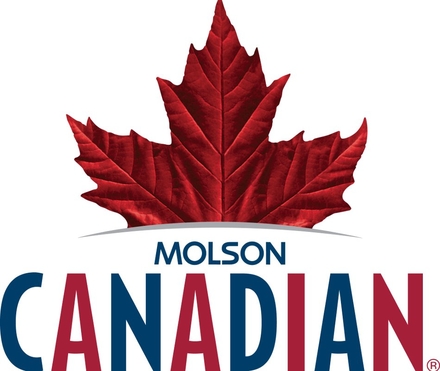 4% ABV, brewed from barley and choice hops, Canadian brings with it a clean taste, medium body and low bitterness, in a light amber colour with a quality frothy white foam.
"Not only has Ireland contributed greatly to Canada's history, a fact which is evident in the number of Irish place names dotted around the country, we continue to share a lot of similarities," says Andrew Molson, Chairman and Director of the company who brew the new lager.
"Aside from having a mutual love of beer, we grew up watching a lot of the same TV programmes and eating the same chocolate bars, and we're true kindred spirits with a mutual love of freedom, a taste for adventure, and an ear for a good tune!"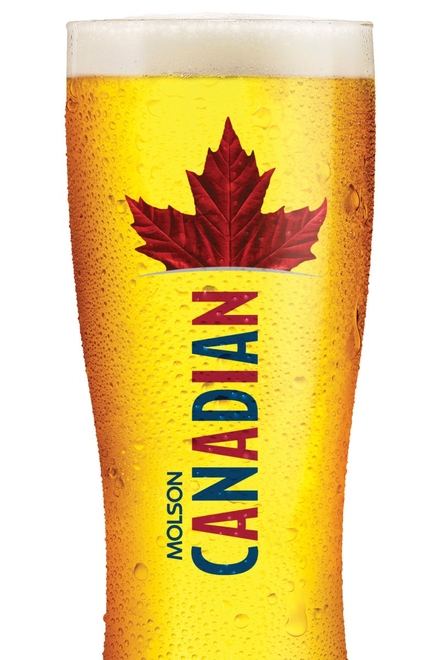 Hennessy, for you and me
Irish off-licence O'Briens have announced that Marc Boissonnet, Maison Ambassador of Hennessy, will be hosting a special tasting to celebrate the launch of Hennessy Fine de Cognac.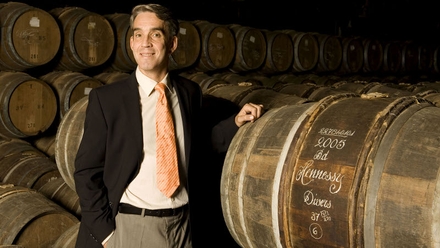 On Wednesday 17th of April at 7pm in O'Briens Donnybrook, Boissonnet will talk tasters through the complete Hennessy range, Hennessy VS, Fine de Cognac, XO and Paradis, and answer any questions tasters have.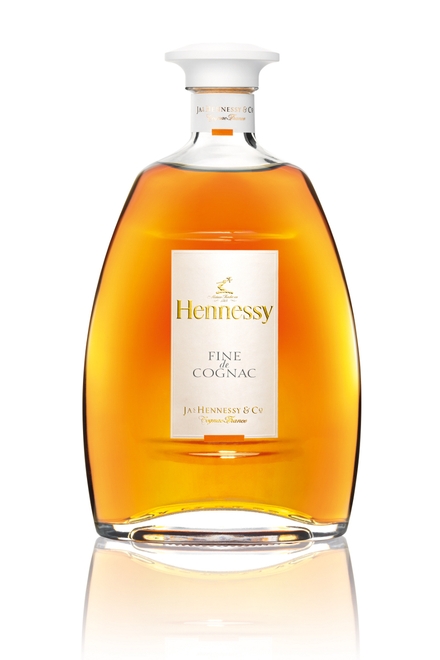 Tickets will be €10 and you can call 01 2069003 or email Holly to book tickets.
Expect a change of flavour at the Exchequer
Award-winning Dublin gastropub The Echequer has an exciting new cocktail menu which has just launched. 32 brand new mixes come in the form of Aperitifs, Digestifs, Long Drinks and creative Concoctions.
Under the watchful eye, steady hand and precise palate of Bar Manager and chief mixologist Robert Caldwell, 'The Ledger of Liquor' has been published as an exciting bar menu at the city centre location.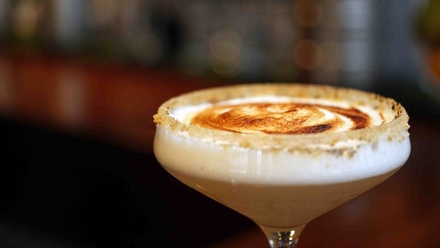 Arguably the star of the show is the 'The Key Lime Pie Meringue Martini' (€9) – A digestive biscuit rimmed glass with a key lime liquid base of Citrus Vodka, Vanilla Vodka, Lemon juice, Sicilian lemonade and lemon pie sugar topped with a floating island of flambéed meringue foam.
Another of note, 'The Invisible Iced Tea' (€11) is a real curiosity – an Exchequer take on the traditional Long Island Iced Tea, but served up completely clear.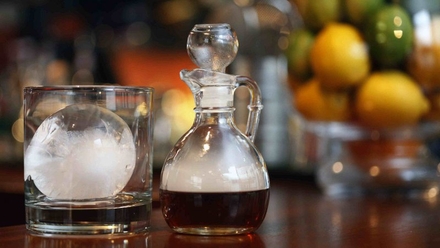 Native Australian Caldwell spent three months perfecting the cocktail Ledger, overhauling the previous choices available with updates on the classics and a little bit of invention and imagination for good measure.
Of course, traditionalists can still enjoy a hefty selection 43 different beers and spirits of all substance, including some of the finest Irish whiskeys.
Find them at their namesake, 3-5 Exchequer Street in Dublin 2. For more info, check out their website, Facebook or Twitter.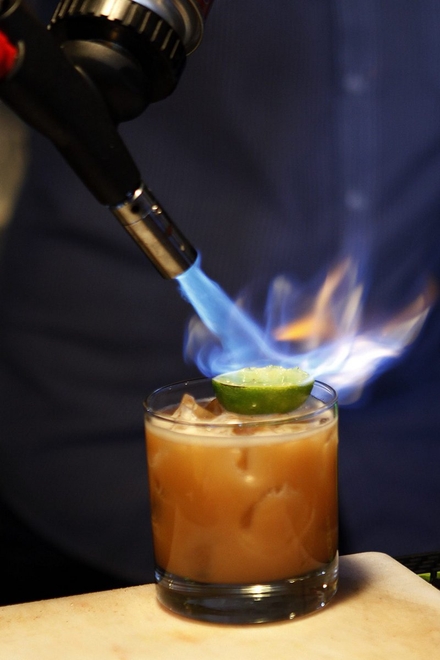 Crafty new international beers on the scene
Molson Coors is delighted to announce the exclusive Irish launch of 'The Craft Collection', a range of premium and carefully selected craft beers. The Craft Collection features award-winning beers from some of the world's most respected craft breweries including Ireland's Franciscan Well, UK breweries Sharp's and William Worthington's as well as the US's Blue Moon Brewing Company
Craft beers are also gaining wide acceptance as an excellent food-pairing alternative to wine with the appearance of more and more craft beer focused gastropubs. The original craft beers are available in bottles and on draught from selected pubs and off licences nationwide.
The Craft Collection has an online home on Facebook , where people can join in the conversation about craft beers and culture and get the opportunity to win some fantastic prizes.

Notice a familiar top chef's influence on Chalky's Beer?
Director, Niall Phelan, said; "We're currently witnessing a rapid evolution in drinking tastes, with people keen to taste exciting and distinctive beers from creative and inspired brewers. With the launch of The Craft Collection, we're offering a range of superb quality craft beers that will capture the imagination of the growing number of craft beer drinkers in Ireland and beyond."
Top Craft Beer Food Matching Tips
1) Think wine! When you would serve a crisp white wine, serve light or golden coloured lagers that are crisp and refreshing. With foods that match with full bodied red wines, serve amber or dark beers to balance the bigger flavours. As with wine, it's all a question of balance. A delicate dish deserves a beer that is well balanced and won't overwhelm the flavours in the food. On the flip side, if the flavours are full, as they would be in a game stew, a beer of equal body such as a Belgian trappist ale would work well.

2) 3 C's: The drink you're pairing with food should cut, complement or cleanse.The 'cut' can come from the bitter flavours of the hops which cut through rich dishes and bring out more subtle flavours, or work to soften spicy flavours.
Flavours which are similar can fuse together to enhance both beer and food i.e. a beer like Doom Bar with caramel flavours could complement a sticky toffee pudding. The 'complement' rule can apply to sweet, savoury, creamy, or fruity flavoured beers with their food accompaniments.
Cleansing the palate through carbonated beer bubbles ensures we enjoy and appreciate every mouthful more than the last. Chalky's Bite cuts beautifully with a mackerel escabeche.
3) Balance: Ensure the balance of the beer is balanced with the flavour of the food - don't let one overpower the other. Can you taste the food, can you taste the beer?

Top Craft Beer Tasting Tips
1) Appearance: Hold your craft beer glass up to the light to see its true appearance. Candlelight and natural sunlight are ideal. What you can see tells a story, before you even bring that glass to your lips.
2) Aroma: 80% of what you taste is actually what you smell! Use short sniffs like a rabbit and be sure not to take in any outside aromas! Temperature also has an enormous affect – a colder beer will have less of an aroma.
3) Taste: Hold the beer in your mouth, swirl it round as you
appreciate the flavours. Breathe while the beer is in your mouth. Exhale through your nose upon swallowing. So what can you taste?
4) Mouth Feel: Chew the beer! This can tell us the thickness and mouth-filling properties of a beer!
5) Finish: All beer styles finish differently. Some lean towards malty sweetness, while others may leave you with a lingering bitterness. Many styles also have a signature flavour that can be best understood during the finish.
6) Smell your hand! If you plan to taste another beer, smell your hand! This will act as a reset button for your sense of smell and prepare you for the next tasting. Remember also to drink some water or eat some bread to help cleanse the palate
-Patrick Hanlon