School is just around the corner. We won't reminisce on the redundant summer that has just taken place, instead focusing on getting through the colder months as quickly and efficiently as possible. With school books bought, uniforms ordered and timetables to get used to, whether your children are starting primary, secondary or college, there is no need to be lost in the September bustle.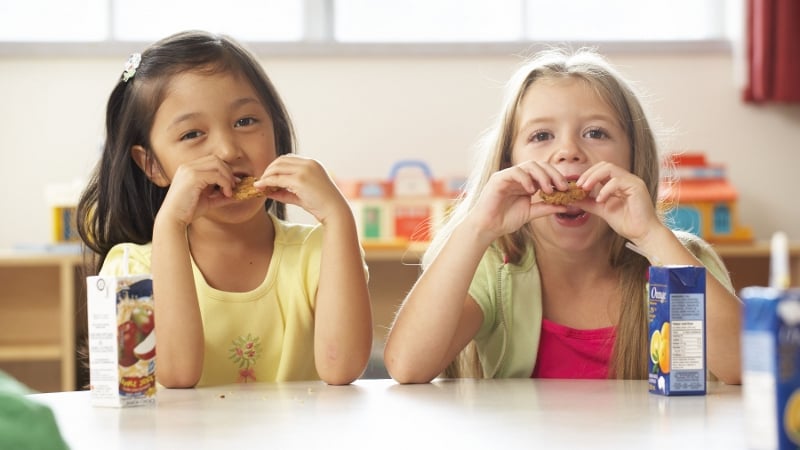 We put a question to our followers on Twitter  and Facebook as to what they put in their kids' lunchboxes and we got a huge response.
Margaret Smith, blogger at UmNumNumm gave a handy tip of turning radishes into toadstools to get kids eating healthy vegetables and enjoying them.  She added some healthy snack ideas as well, 'a selection of nuts, crackers, fruit (peeled and portioned where possible). Sandwiches cut into cool shapes, pasta or couscous salad'.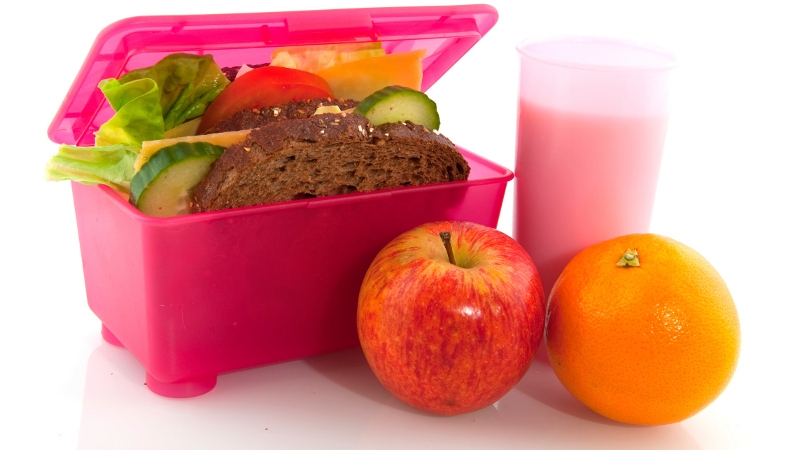 Another Twitter follower, Aisling Larkin, said that it's always best to make batches of sweet treats and freeze them, like her "homemade mini-muffins" which she adds linseed and flax to for extra health benefits. She continued, "One delicious small homemade cookie/cake with organic flour, real butter and free range eggs will satisfy them better". Though time and cost are against us all, a home-baked treat will give you the peace of mind that you know exactly what is in the food fuelling your little ones in school.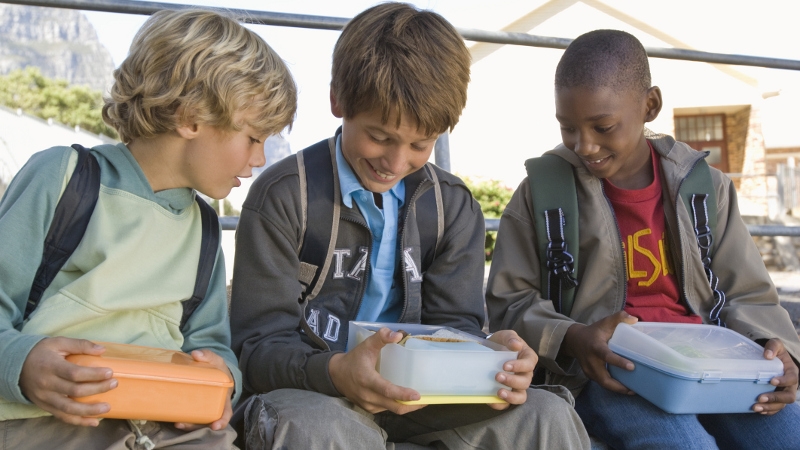 Rachel Allen told us that one of her boys loves hummus, cucumber and feta during school time and Clodagh McKenna agreed. McKenna is passionate about healthy and quick meals for children and families and gave some great ideas, including 'hummus, yoghurt dips, veg cut in funky shapes , spinach wraps, Irish smoothies and flapjacks..'
The school days don't only beckon early starts, healthy breakfasts and lunchbox-planning, what about when the kids get home from school? Dinners are as important as breakfast and lunch, rejuvenating yourself and the children after a long day. You think you've gotten off the hook with getting through breakfast and lunch, hassle-free, but dinner is right around the corner to throw you a curve ball, so don't let it knock you down.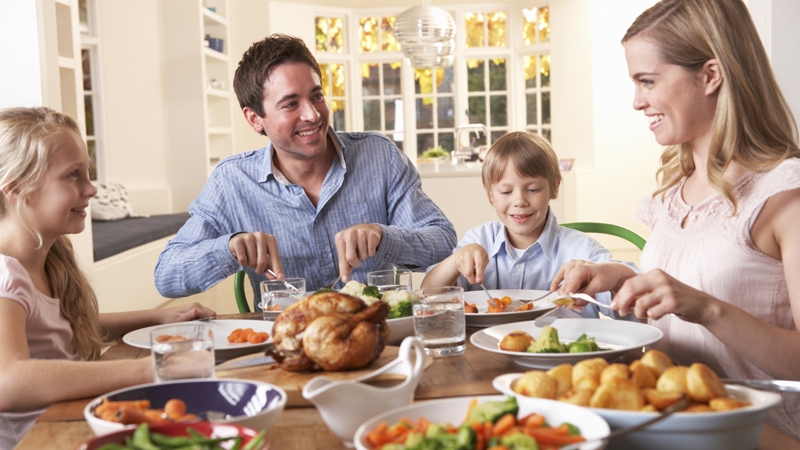 Tesco have some great deals at the moment ahead of the back to school rush, see in-store for specific deals which change weekly. A great offer lately has been 3 for 2 on selected meats, allowing you to freeze, thaw and cook or re-heat pre-planned dishes. 
Comparing fresh fruit and vegetable prices across the supermarket chains will definitely pay off in the long run and all price their fresh produce very competitively. Though they all cannot be frozen, now is the perfect time to stock up and trial different fresh produce. Do you have a recipe that you've come across on RTÉ Food or in a magazine? Have a browser full of bookmarked blog posts you're dying to put to the test? Use this week as a calm period before the storm, to make sure you don't get tripped up. Try something like couscous salad with roast peppers and leek or homemade coleslaw with cabbage and cucumber, even batches of guacamole?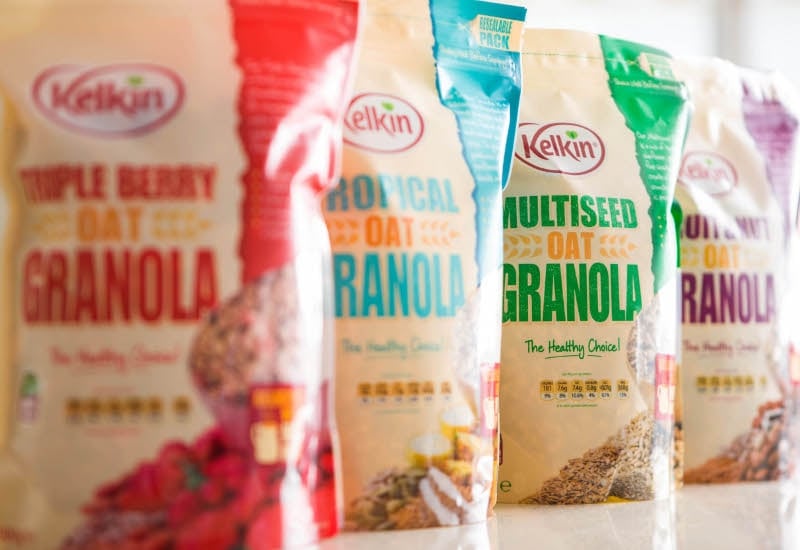 Try a little sprinkling of Kelkin's range of granola on fresh berries with Duneen Greek yoghurt from Aldi, either as breakfast, a lunchbox treat or an afternoon snack. Kelkin also have a great range of healthy ingredients and treats for the school year. Check out some of their recent gluten-free recipes that we featured on the site for those all-important after-school dinners. For a healthy lunchbox snack, why not freeze Innocent Smoothie tubes, they will stay cool and full of flavour 'til lunchtime!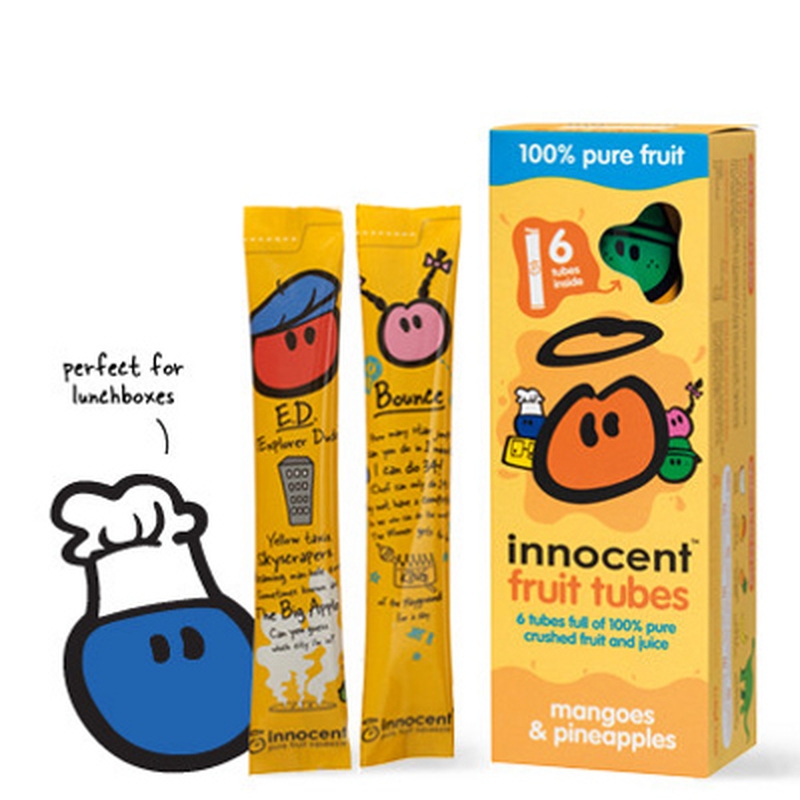 For some more school time lunch and meal ideas, check out the RTÉ Food recipe section on our website. Here's some of our top picks  you can click through and print off, Edward Hayden's pancake smoked salmon rolls , Sally Bee's healthy sausage rolls , Martin Shanahan's homemade fish fingers , Rachel Allen's quick quesadillas and Rozanne Stevens' picnic pizza muffins .
MeetMums have a great little guide to lunchbox filling , with tips, tricks and photos to show you how easy it can be to make healthy, satisfying lunchboxes, as do the lovely MummyPages  who have user recipes too. Shiela Kiely, Gimme The Recipe blogger and cookbook author, has a great table and lunchbox guide on her blog that can be downloaded and printed off to help plan your school day's feeding.
Make the most of this last week before school and with some of the tips above you can be more prepared and confident going back to school than any other, least of all the kids! As the old adage goes, 'failure to plan means planning to fail'...