Over the past few weeks, customers may have noticed slight changes in Tesco stores local to them. At the beginning of this month, Tesco unveiled their newest counter cheese line, Tesco Cheeses of Ireland.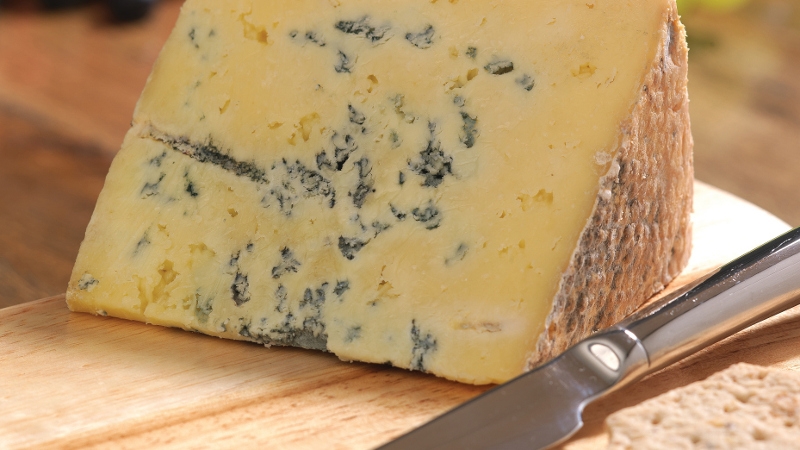 The range features 28 Irish artisan cheeses from 18 different cheese makers. The new counters will feature in 90 Tesco stores nationwide.
"Our new Cheeses of Ireland range brings together the best of Irish cheese from across the country, giving customers a taste of the highest quality cheeses at affordable prices" Barra McFeely, Tesco cheese buyer, said. "My experience as both a cheese maker and as a cheese buyer with Tesco means that I could choose local cheeses which I know our customers will love."
Blue Cheese
New to Tesco is the Louth-based Bellingham Blue Cheeses including the Finest Mature Bellingham Blue and the Finest Boyne Valley Blue - an Irish blue cheese made from goats' milk. Finest Mature Bellingham Blue Cheese is a delicious cows' raw-milk cheese and is one of only a few Irish blue cheeses. This selection of cheeses would suit those who like to enjoy their cheese with something sweet.
Plain Cheddar Cheese
Also new to Tesco are four cheeses from New Market Co-op's exciting range which include; Mild North Cord Red Cheddar, Mature North Cork Cheddar, Mild North Cork White Cheddar and Finest Vintage North Cork White Cheddar. These plain cheddar cheeses are perfect for cheese lovers who like their cheese plain and simple yet deliciously tasty.
Flavoured Cheddar Cheese
For those who enjoy flavoured cheddar cheeses, Old Irish Creamery's Blueberry Cheddar and Cahill's Irish Whiskey Cheddar, Ballintubber Cheddar or Blueberry cheddar cheeses are sure to delight! Cahill's like to incorporate unique cheddar flavours into their cheeses and the range is highly acclaimed throughout the world.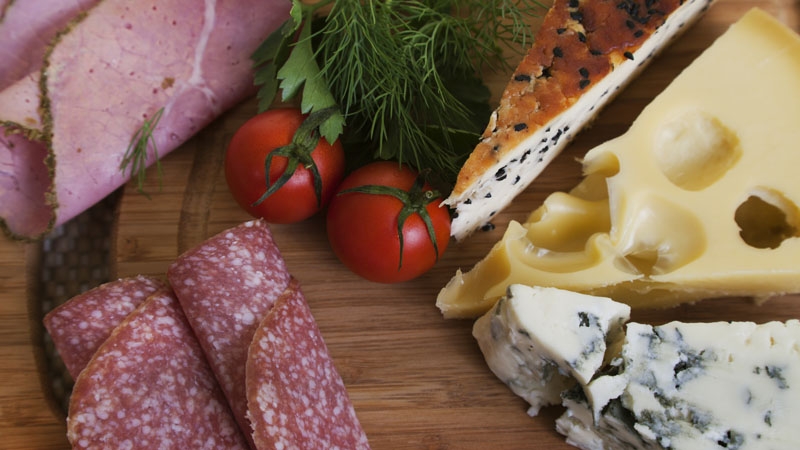 For cheese lovers, this new counter will make an after-dinner cheese board a necessity
Goats Cheese
Goats' cheese continues to soar in popularity in Ireland with Chulchoill and Tullyboy goats' cheeses from cheese makers Cooleeney Cheeses in Thurles and Tullyboy Cheese in Cavan aiming to please goats' cheese lovers. Chulchoill is made by Cooleeney Cheese makers and is most unusual as it cut in the shape of a log. The texture is creamy round the edge, somewhat chalky in the centre and interestingly gets creamier with age. Whilst Tullyboy cheese is made from pasteurised milk and takes three hours to make and also three hours to press.
Semi Soft Cheese
There is plenty of choice for those who prefer semi soft cheese with 5 semi-soft cheeses in Tesco's Cheese's of Ireland range including Milleens Cheese, Smoked Gubbeen, Finest Ardrahan, Durrus Cheese and Gubbeen Cheese. The semi soft cheeses are perfect for those who enjoy a texture that is slightly firmer than the soft category.
Soft Cheese
The exclusive Dunbarra Cheese was developed by Tesco Cheese Buyer and Cheese Maker, Barra McFeely. The cheese was originally made in Dublin and is regarded as Dublin's only artisanal cheese. This delicious cheese is a soft-ripened cows' milk cheese, available in wheels, with a distinct Celtic swirl pattern.