'The Library' is a new restaurant set within 'Dandelion', the well-known Dublin bar which fronts onto St Stephen's Green. With new menus, chef and management team 'The Library at Dandelion' has ambitions to become a dining destination in its own right, offering great food, cooked to a high standard, served in a casual setting.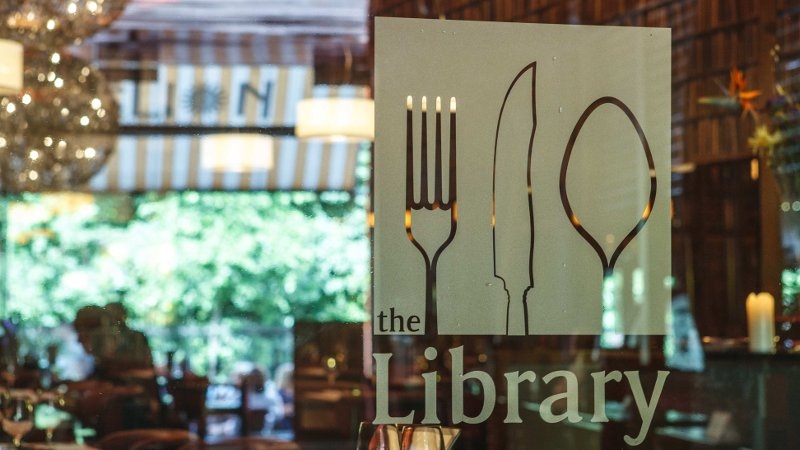 Two choices of menu are available; the earlier, lunch menu offers two courses for €16.95, or three for €19.95. The Á La Carte dinner menu begins with starters from €6, followed by mains between €15 and €28. There is some crossover between the menus, with both being well-balanced and imaginative.
Roberto Sabongi first trained under Conrad Gallagher, before establishing himself as head chef at Bridge Bar & Grill. Now instilled as head chef of The Library, he has designed the menu to best reflect his preferred style of cooking and signature dishes.
One of the stars of the menu is Sabongi's ham hock and pistachio wellington, which uses rare pork breeds, served on slate with apple purée and horseradish cream. Sabongi particularly recommends the pan-roasted sea bream main, which is served with Sicilian caponata and salsa Verdi. For dessert, sweet treats are baked daily, including the indulgent, French classic cherry clafoutis.
Lunchtime is a breeze with indulgent quick bites like sautéed Chestnut mushrooms served on toasted sourdough with a runny egg on top for under €10, or even the spicy baby-back ribs with celeriac and apple salad for €11.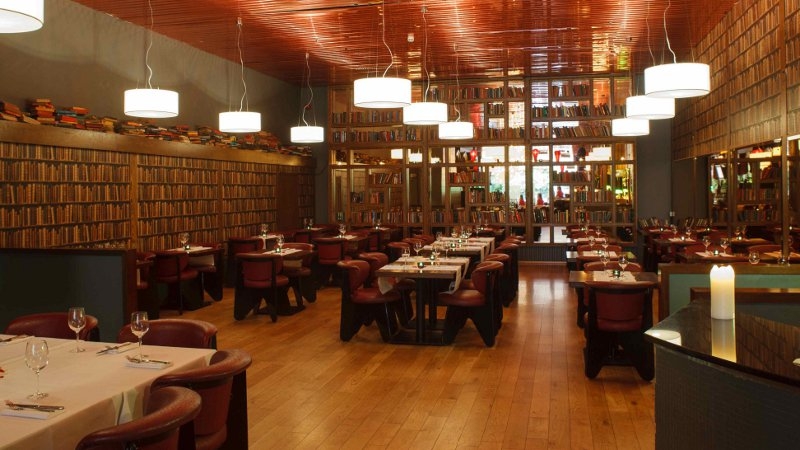 One of the coups of the new restaurant is its location. Central to Grafton Street's busy shopping thoroughfare and close to the buzzing nightlife of the city, the location also serves passing tourists well. 
The Library is enclosed on three sides, and set up a few feet from the rest of the ground floor, creating a quieter, more relaxing space within the busy, popular Dandelion bar. The 90-seater restaurant comfortably serves large groups or a sea of intimate tables for two. For ambience, shelves of hardbacked books, smoked mirrors and dimmed candles set the warm, cosy mood each evening.

The Library at The Dandelion is open Monday to Saturday from midday to 10pm.
130 to 133 St Stephen's Green West, Dublin 2.
T: (01) 476 0870
E: thelibrary@welovedandelion.ie
W: http://www.thelibrary.ie/
Facebook: The-Library-at-Dandelion
Twitter: @thelibrary_ie