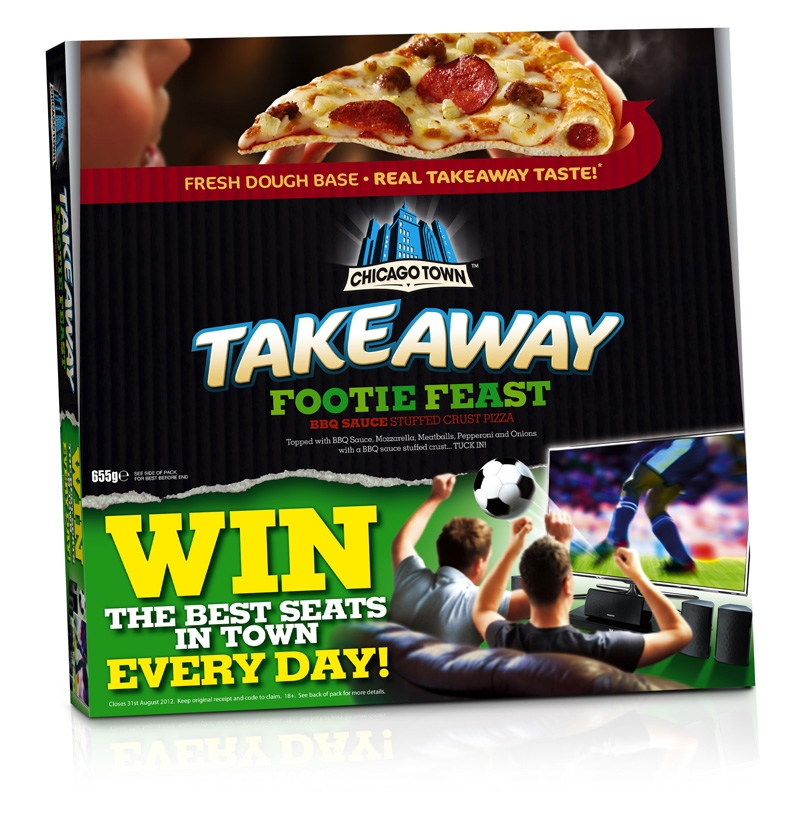 With football fever sweeping the country and support for our Boys in Green reaching epic proportions, Chicago Town have launched the Footie Feast Pizza, in honour of Trap and the Boys. What a simple and easy idea if you are planning on having a gang around to watch the game and don't want to miss out on any of the action by being stuck in the kitchen!
The pizza is loaded with BBQ sauce, Mozarella, Meatballs, Pepperoni and onions - it's also got a BBQ stuffed crust.
As well as this special edition pizza, Chicago Town are also giving away smart TVs, surround sound systems, Xbox Kinect consoles and games, along with drinks fridges abd Chicago Town pizza vouchers.
Check out special pizza packs in most stores now for all the competition details.