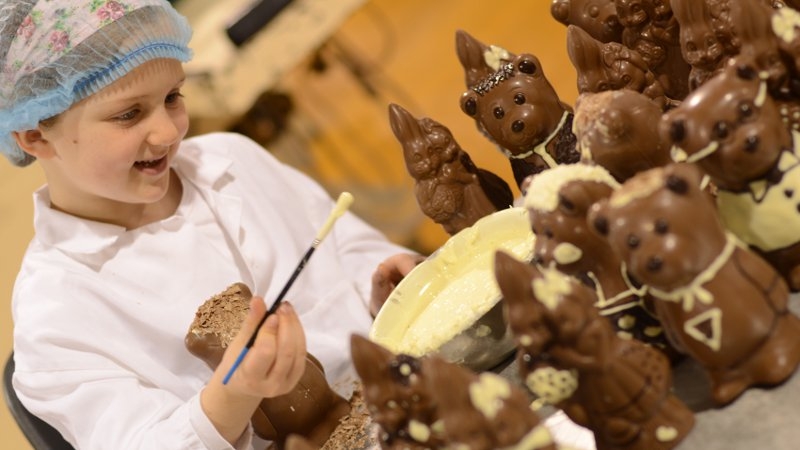 The summer holidays are just around the corner and it can be difficult to find things to entertain the kids. If you are looking for something different the Butler Chocolate Experience sounds like it could be fun.
The experience includes a movie theatre which plays a chocolate movie explaining the history of its discovery by the Mayans, where chocolate comes from and a history of Butlers Chocolates. The Chocolate Museum showcases The Aztec Emperor Montezuma, from whom the Spanish who brought chocolate to Europe and expands on the company history since its foundation in 1932 and how chocolate is made.
There is also a panoramic tour of the factory floor where the magic of Butlers comes to life. Kids and adults get to personalise their own chocolate novelty to bring home in the Chocolate Experience room and also get to dress-up like a chocolatiers. There is also an onsite Butlers Chocolate Café for a mums and dads.
The Butlers Chocolate Experience is a visitor centre situated in The Butlers Chocolates factory in Clonshaugh.
The group tour is priced €12.50 per person which includes the complete tour, visit to interactive experience room and chocolate novelty. Family price starts from €45. Email experience@butlers.ie or call (01) 6710599 to make a booking. All tours must be booked in advance.