The public will have a rare and first opportunity to try fresh Irish sheep's milk at an upcoming food festival.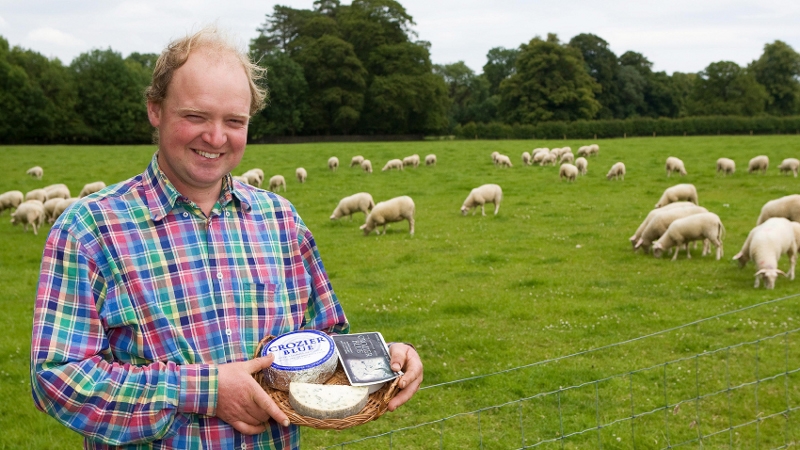 Henry Clifton with his Crozier Blue cheese range and his flock of milking sheep
The company behind the Crozier Blue cheese brand will be on hand at Sheridans Cheesemongers' Irish Food Festival to offer samples to tempt customers. The aim of the tasting session is to expose the public to the qualities of lesser-known sheep's milk and to spur customers on to try the Crozier Blue range.
The festival will take place at the Virginia Road Station headquarters in Co. Meath, featuring some of Ireland's top food producers sampling and explaining about their different products.
"It's the perfect time of year to try sheep's milk" said Sarah Furno, daughter of Jane and Louis Grubb, the company owners. "It has a lovely smooth, mild flavour right now, it is very approachable and lots different to goat's milk which tends to be stronger".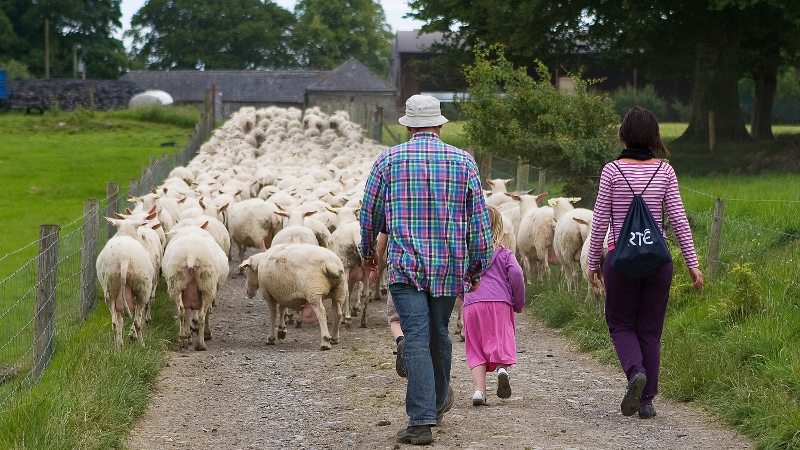 Sheep's milk is fortified with higher levels of vitamins and minerals, particularly calcium and zinc. It is also better tolerated by individuals allergic to bovine dairy products.
J&L Grubb established the better-known Cashel Blue cheese product in the early Eighties. Nine years later, after gaining a flock of milking sheep, the couple's nephew, Henry Clifton, set about creating the Crozier Blue brand, which is still the only cheese made from sheep's milk in Ireland.