Nestled within Harold's Cross, you would be forgiven for thinking that the idea of the modern pub was something of legend. The term 'gastropub' has been tainted and bandied about, while 'carvery' and 'local' are often disappointing phrases, rarely conjuring up ideas of comfort, quality and satisfaction.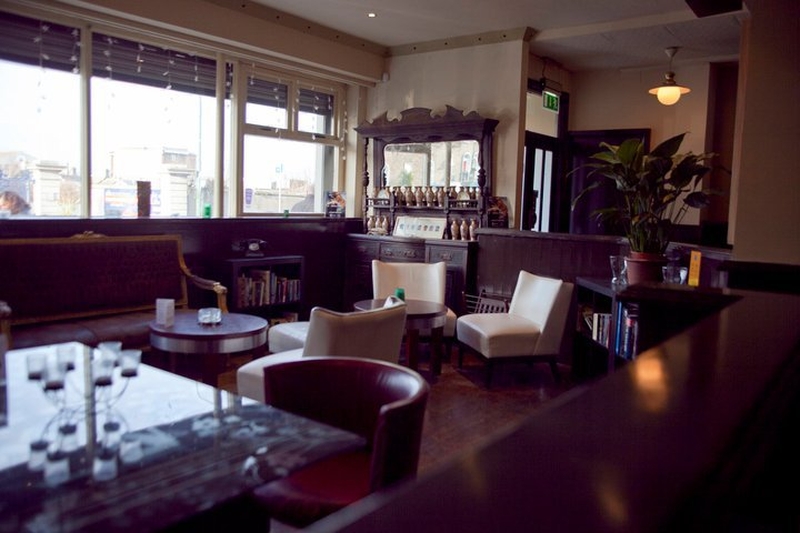 Enter Sean Mac D's, a pub/grub experience with a difference. Aiming to please everybody, the recently renovated location has been reinvigorated with a touch of style. From the lowly, local chickens wandering round the garden to the fine art and prints on the walls, this is a place with difference.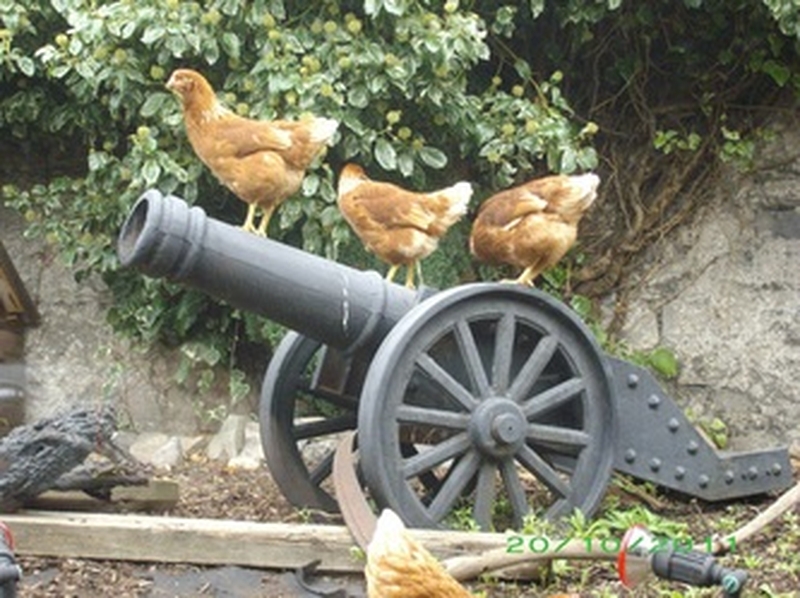 Live music is available on a weekly basis, with movie nights (recently classics like Fear and Loathing in Las Vegas, In Bruges and The Big Lebowski were shown) casino nights, quizzes and golf excursions organised between. How about evening trying your hand at the upcoming Open Mic night on June 3rd!
With threemenus on offer, lunch, brunch and dinner, the overall feeling is comfort and value. That doesn't mean presentation or service takes a hit, large mains like homemade cottage pie or bangers and chive mash come in at €11.95 each. For dinner, the beer-battered, crispy cod comes in at €13.95 as well as lots of choices between chicken, duck, beef and vegetarian.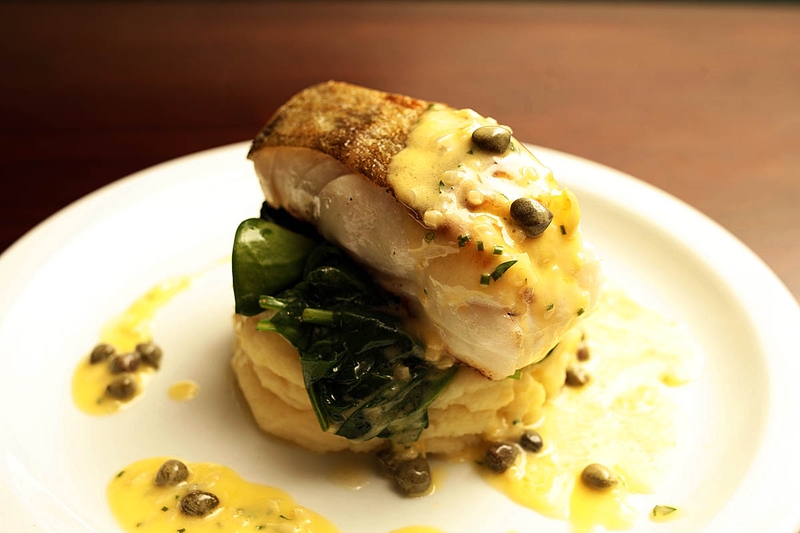 Sean Mac D's' cod main
For lunch, the usual applies with regards soup and salads, however take a look at the gourmet sandwiches on offer, at the top of the scale, €8.95 for a steak sandwich with all the trimmings (fries or salad or even soup too) right down to smoked salmon with lemon aioli for €5.95. Enjoy with a beer in hand while watching the match, or eat while siping on a cool, crisp New Zealand white at the front of MacD's.
On the weekend, keep relaxed and let Sean's take all the hassle out of a slap-up breakfast. Full Irish for under a tenner and eggs Florentine for just over a fiver.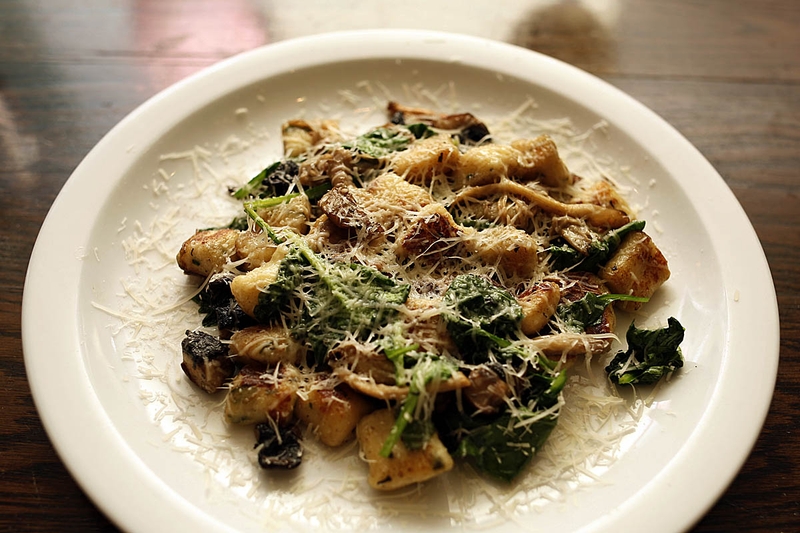 Parmesan potato gnocchi with mushroom and spinach, both a starter and a main on the menu
The wine list boasts a healthy mix of red and white from France, Spain, Italy and New Zealand. Bottles range from about €20 to €40, while there is a whole host of international beers of different variety at the bar. Countless tastes are catered for and the friendly staff are more than happy to assist and elaborate!
Sean Mac D's has received positive reviews from a whole host of bloggers and critics across Irish media, though don't let them know-it-all's sway your opinion, check it out for yourself! Find Sean Mac D's on Twitter and Facebook !