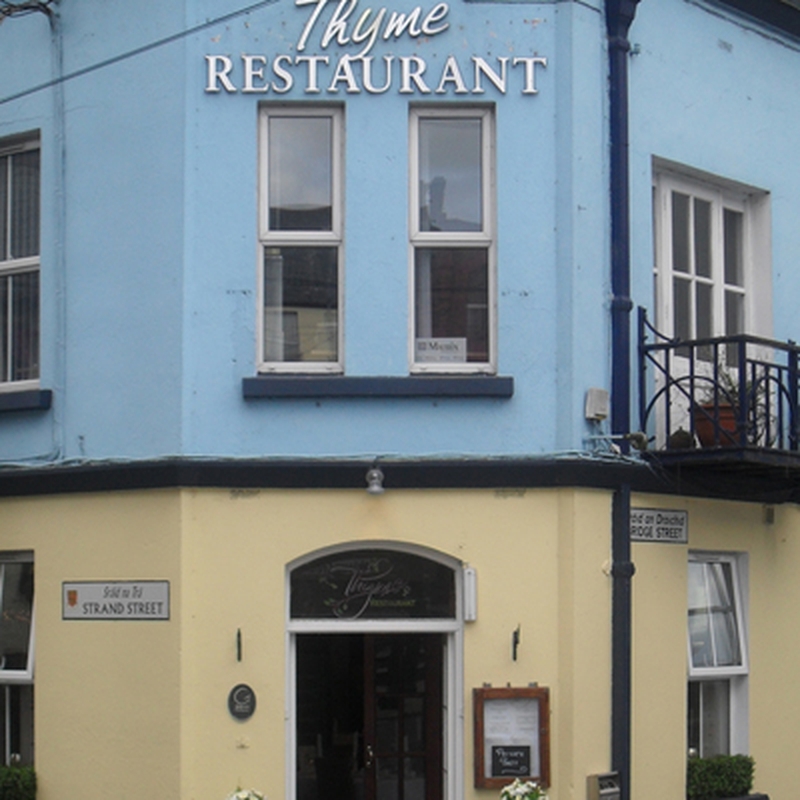 Thyme Restaurant, Athlone, Co Westmeath, has been awarded Bord Bia's Just Ask! Restaurant of the Month for May . 
 Established five years ago and located right in the centre of Athlone, Thyme Restaurant is one of the town's most popular eating places.  'Delicious food at affordable prices' is the stated aim at this cosy little spot and it's clearly getting it right as its appeal to people of all ages means that weekend tables need to be booked well ahead.  The restaurant has been awarded Bord Bia's Just Ask winner for May because of its dedication to sourcing ingredients locally.
Owner-Chef, John Coffey is a member of Euro-toques Ireland, and committed to the philosophy of quality food sourcing, with an emphasis on seasonal, local and artisan ingredients. "We are trying to promote the great local produce we have on our doorstep as much as possible and really see the benefits," comments John Coffey.  "We are proud to state that almost everything we serve is from local (or as local as possible) farmers".  
 Many of the key ingredients are from around Athlone and most of the others are from the general midlands area. These foods include: bacon, eggs and butter, vegetables and chicken from Athlone suppliers Paul Lawlor, Paddy Halligan and Seamus Fagan, respectively; additional supplies of vegetables and chicken from Beechlawn Organic Farm, Ballinasloe, and 'The  Friendlly Farmer' (Ronan Byrne) of Athenry.  Free range Tamworth pork in sourced from Fergus Dunne of Tullamore, and Irish Food Writers' Guild Award winning Castlemine Farm in Co Roscommon also supplies pork, black pudding, lamb and all of the beef except sirloin, which comes from Brendan Coyle of Bellurgan Meats, Dundalk.  The fish, which according to John Coffey is "all Irish, sustainable and fresh" , is landed at Kilmore Quay and the main supplier is Atlantis Seafood, Wexford. 
Just Ask! is a Bord Bia campaign which aims to encourage consumers to look for information on where their food comes from when eating out and encourages chef's to provide the information on their menus. According to recent research from Bord Bia, 81% of Irish diners believe it's important that restaurants use local produce with 72% deeming it important that the origin of meat is listed on the menu.
To get involved in Just Ask! or to find out more, see www.bordbia.ie . With so many great value restaurants right on your doorstep, eating out is still on the menu!