Ah the beauty of St. Patrick's Day…
It's a day where we are truly free to display our Irishness to the world, the core and the pride within our hearts. Often given a bad reputation, St. Patrick's Day is actually traditionally celebrated as a reminder of the arrival of Christianity in Ireland. However, through time the focus has changed and today it stands as a day of an expression of culture, however you choose to celebrate.
Some may celebrate with mass and a family meal, others may spend the day visiting relatives or coming together for a drink. Tourists can live vicariously as Irish for the day, while young people may visit the parades and be lost amongst the colour and magic.
But what about the food on Paddy's Day? Chips on the side of the road before a parade? Bar food in the local? A Chinese takeaway for convenience? Perish the thought! So we decided to try and discover what would be the most Irish of Irish dishes to mark the occasion.
We took to our trusted social networks, Twitter and Facebook, to find out what the public think is the best dish for the national Irish holiday.
On Facebook the overwhelming sentiment was to keep it traditional with cabbage, bacon and spuds. Kevin Fitzgerald said "It's got to be green Irish bacon and cabbage, floury spuds and homemade parsley sauce" while Deirdre Barton commented "bacon and cabbage…followed by green jelly and ice cream". Mary Cullinane agreed and commented that bacon and cabbage is "a feast fit for a king, brings back happy childhood memories".
Meanwhile, on Twitter, the chefs decided they wanted a look in! Donal Skehan said that it would have to be "an Irish stew and some good Irish soda bread! No messin!" and Clodagh McKenna told us she was baking up "fab St. Paddy's Day cup cakes, chocolate base with a mint green icing".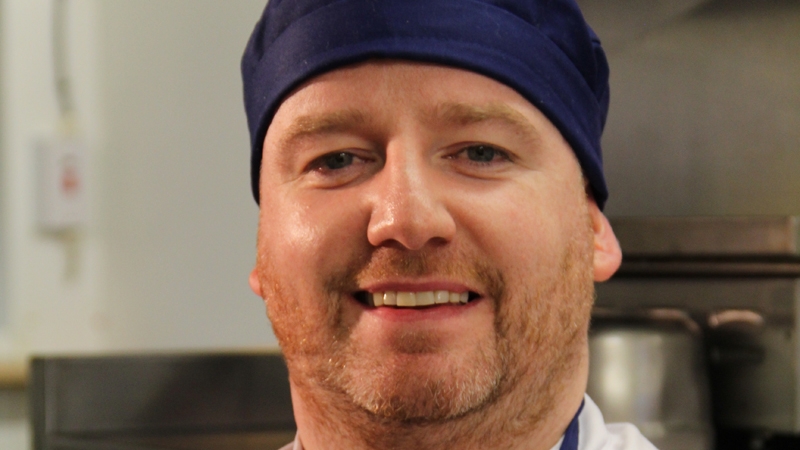 Gary O'Hanlon said "after 6 years in Boston they're convinced we're a Corned Beef & Cabbage nation!" and he suggested making something like "honey mead glazed corned beef with curly kale, kale crisps, colcannon and parsley cream".
Gary also gave us a full 3-course meal idea. Starting with a ham hock and cabbage terrine with creamed leeks, followed by a roasted rump of Roscommon Lamb with wild mushrooms and finished with this beautiful chocolate Guiness dessert (LINK).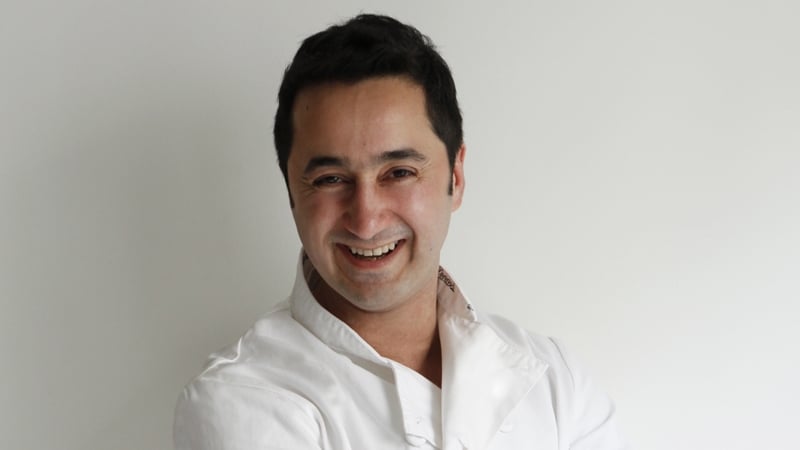 Arun Kapil, of Green Saffron, thought up the most beautiful starter of "Spinach, Leek & Nettle Soup, Chilli Croutons, Soured Black Cardamom Cream…." light yet warm and filling, reminding us all of the true Irish countryside with a modern twist, marrying traditional and modern Irish culture.
Other thoughts sent to us were using Ballymaloe Relish, corned beef, boxty and that champ or colcannon is a must-make. Why not try your hand at Kevin Dundon's champ or his boxty , Lily Higgins' Irish soda bread , Richie Wilson's ham hock terrine or Neven Maguire's traditional Irish stew ?
Give us your thoughts on your perfectly Irish St. Patrick's day meal!
Anyone just want a cress sandwich and a shamrock shake after all this?