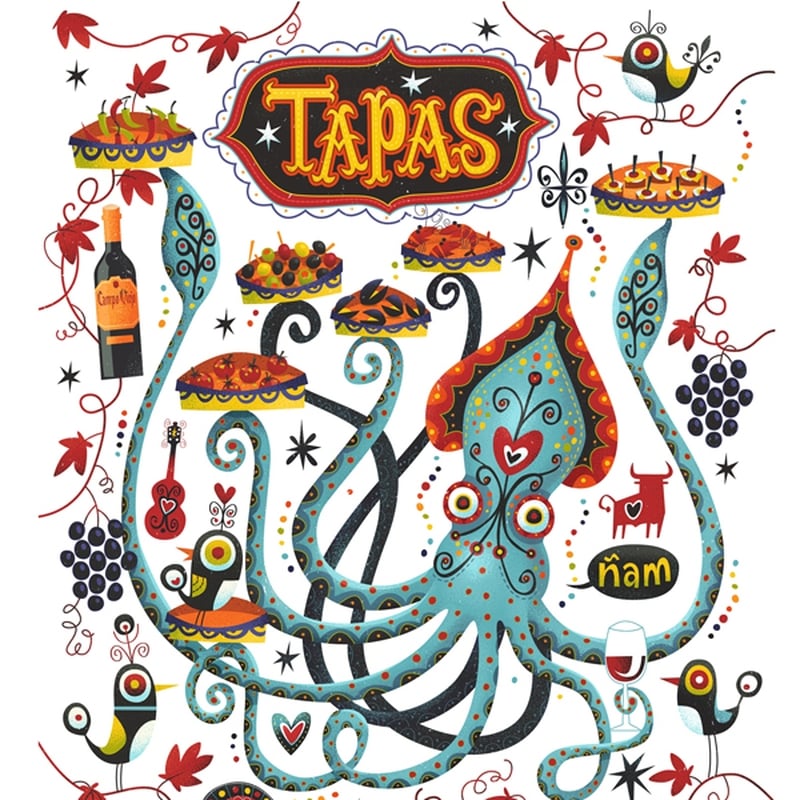 This June and July sees the return of the Campo Viejo Tapas Trail in Dublin and Cork, where food and wine enthusuasts can come together and fully immerse themselves in the Spanish culinary culture of tapas. The trail has become an annual celebration of Spanish food and wine, as people on the trail can enjoy tapas with friends and family at four of the best tapas restaurants in Dublin and Cork.
Each year Campo Viejo collaborate with an artist for the Tapas Trail to produce a piece which is inspired by Campo Viejo, Spanish culture and the Tapas Trail itself. Trail goers can get a feel for the Spanish vibrancy and expressive colourful way of living as colourful art installations by renowned Irish artist Steve Simpson are displayed in each of the participating restaurants.
Speaking about the launch, Elaine Cullen, Senior Brand Manager of Campo Viejo, said: "We're delighted that the Campo Viejo Tapas Trail is returning to Dublin and Cork for 2014. Campo Viejo is a wine which is full of colour and passion and this will be seen through the tapas served in each of the restaurants, but also in our collaboration with artist Steve Simpson. We're huge fans of Steve's work and are really looking forward to the Campo Viejo Tapas Trail participants seeing the bespoke pieces he has created for this year's Trail, all while enjoying a glass of Campo Viejo Reserva."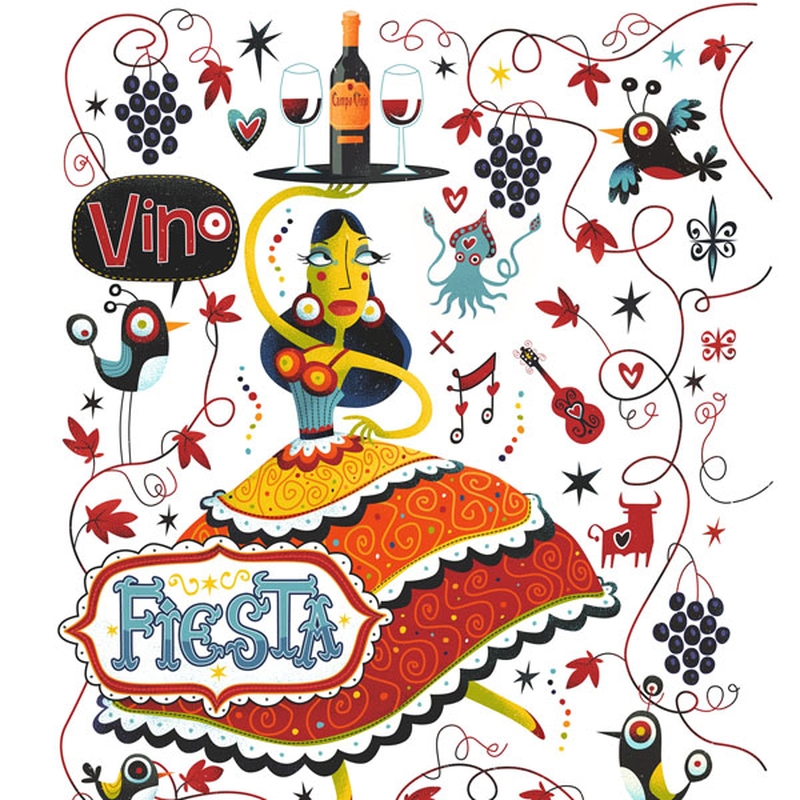 Dublin restaurants participating in the 2014 Campo Viejo Tapas Trail are Drury Buildings, Drury Street, The Market Bar, Fade Street, Baggots Hutton, South William Street and Zaragoza, South William Street. Participating Cork restaurants are Arthur Mayne's, Pembroke Street, Electric, South Mall, The Cornstore, Cornmarket Street and Oysters, Lapps Quay.
The hugely popular trail runs from June 4 - 29 in Dublin and from 6 - 30 July in Cork. For further information and to purchase tickets, priced at €25 per person, log onto www.campoviejotapastrail.ie
The first two weeks of the Dublin Trail are sold out but tickets for week 3 will be available on May 29th and tickets for week 4 will be available on June 6th. Tickets are still available for the Cork trail and more will be added on the same dates also.