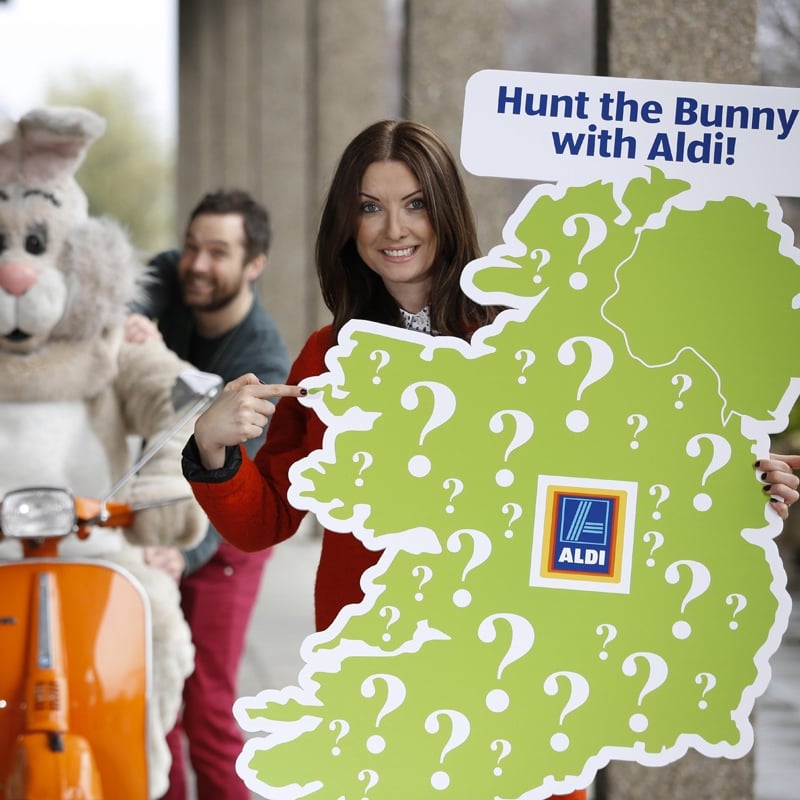 Bunny mania is set to sweep the country this Easter, as Aldi and RTÉ 2fm are urging listeners to "hop to it" and hunt down the Aldi2fm Bunny.
From Monday 14th to Friday 18th April, 2fm listeners can win €1,000 of Aldi shopping vouchers each day with Aldi's first nationwide bunny hunt. Success requires being all ears and listening out for daily clues on RTÉ 2fm's Breakfast Republic and The Nicky Byrne Show to track down the Aldi2fm Bunny across Ireland.  With the Bunny hopping to a different location around the country each day, to win the listener needs to hunt him down and be the first person to ask "Are you the Aldi2fm Bunny?".
Listeners can also win €250 in Aldi shopping vouchers by picking up a Aldi 2fm Bunny car window sticker from any of Aldi's 107 Irish stores and displaying it on your car. If the Aldi2fm Bunny picks and reads out your registration plate, you have 30 minutes to ring the show and claim your prize.
Further details on  www.facebook.com/aldiireland  or @aldibunnyhunt #aldi2fmbunnyhunt.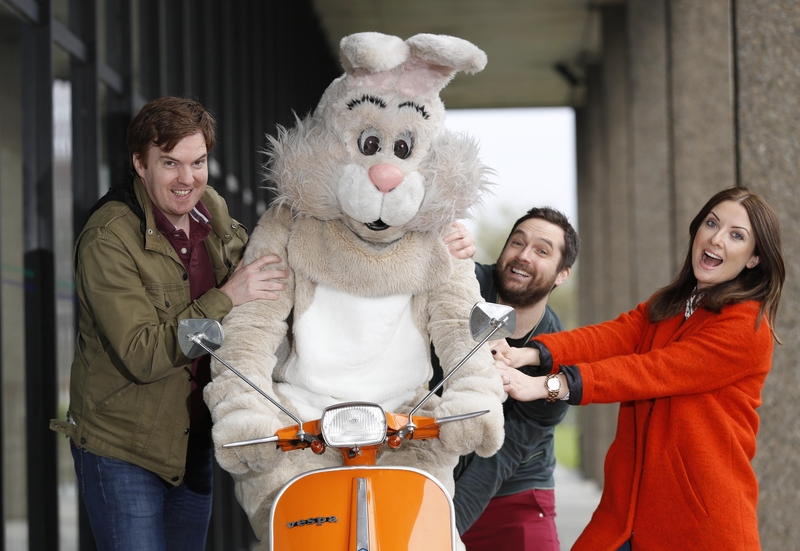 The Aldi2fm Easter Bunny together with RTÉ 2fm's new presenters Bernard O'Shea, Keith Walsh and Jennifer Maguire. Pictures Conor McCabe Photography.