As we put those gloomy wintery months behind us, it is important to put our best foot forward and put a Spring in our step.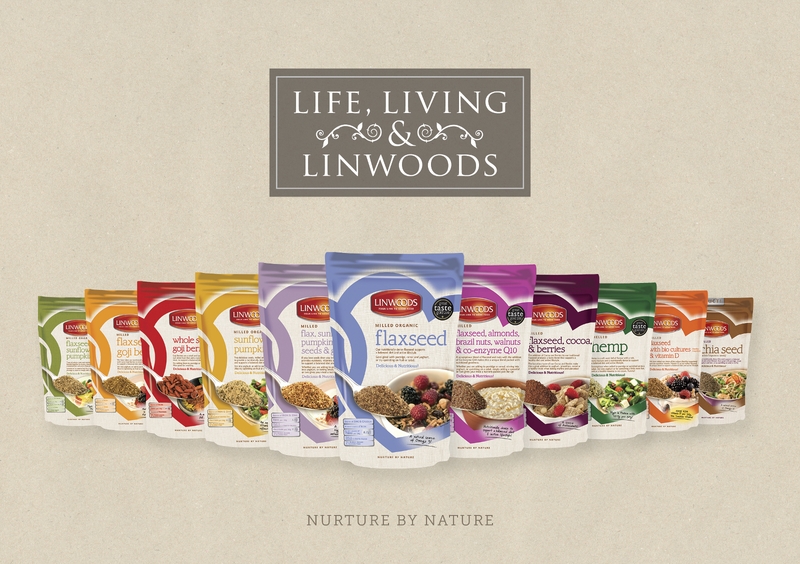 The award-winning Linwoods range of delicious, nutritious 'Superfoods' is a great solution for those who want to ensure that their diet comprises everything they need to help them feeling.
For optimum health and a well-balanced diet, it is important to include essential fatty acids, vitamins and minerals, which are all jam-packed into the Linwoods Superfoods range. All their ingredients are natural, gluten free, have no added sugar and are organic, where possible; making it easy to get that much needed daily healthy boost.
Established in 1965 and based in Armagh, Linwoods is a family owned company that manufactures a range of healthy Superfoods. The products are sourced in their raw form from around the world and are selected from the best suppliers and growers to ensure the highest quality and standards.
They use a 'cold milled' process which protects the essential fatty acids, ensuring all the nutritional goodness is contained in the seeds. Cold milled seeds aid quick and easy absorption into the body, providing an immediate energy source and a range of health benefits, while still tasting great.  With eleven variants in the range to choose from, simply sprinkle your favourite into your everyday meals or snacks throughout the day for a tasty and nutritious boost.
Maeve McKeefry, Brand Manager, Linwoods said: "Linwoods healthy Superfoods are an innovative range of cold milled seeds, nuts and berries with additional ingredients such as Co-Enzyme Q10, BioCultures, Vitamin D and Cocoa making it easy and convenient for Irish consumers to reap the health benefits of essential fatty acids, vitamins and minerals when added to meals or snacks at any time of the day."
The Linwoods range of healthy Superfoods are available in Tesco, Supervalu, Dunnes Stores, Holland & Barrett, large independent retailers and health food stores as well as selected pharmacies across Ireland.