Crisp lovers are in for a real treat as Keogh's Farm have unveiled their fourth core flavour to their range of artisan, hand-cooked potato crisps. Combining two great Irish products, the Keogh's Farm team have partnered with O'Neill's Irish Atlantic Sea Salt for the new crisp flavour - Keogh's Irish Atlantic Sea Salt.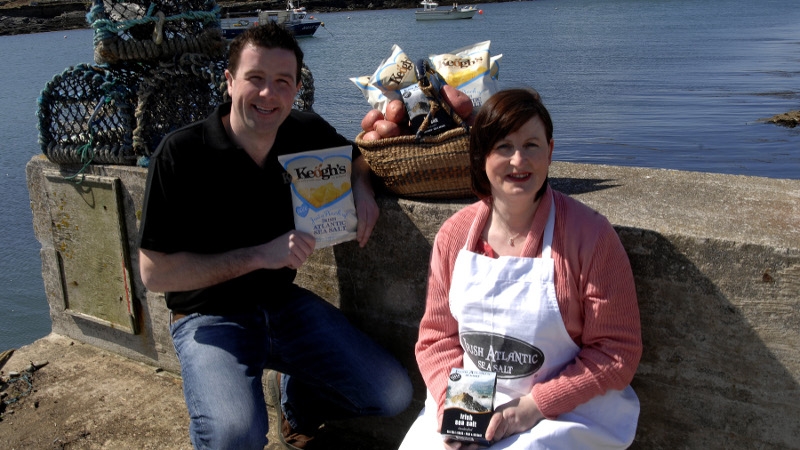 Launched last week in the stunning Beara Peninsula in Co. Cork, the 'lightly salted' crisps benefit from O'Neills' distinct brand of dried sea salt, being the sole harvesters of gourmet salt directly from the Irish Atlantic Sea. The O'Neill family skillfully handcraft sea salt flakes on the rugged Peninsula in West Cork using the pristine seawaters that surround their home to produce brilliantly white, pure sea salt flakes.
Keogh's have been farming the rich fertile lands of north county Dublin for over 4 generations to supply fresh, Irish produce to the local market.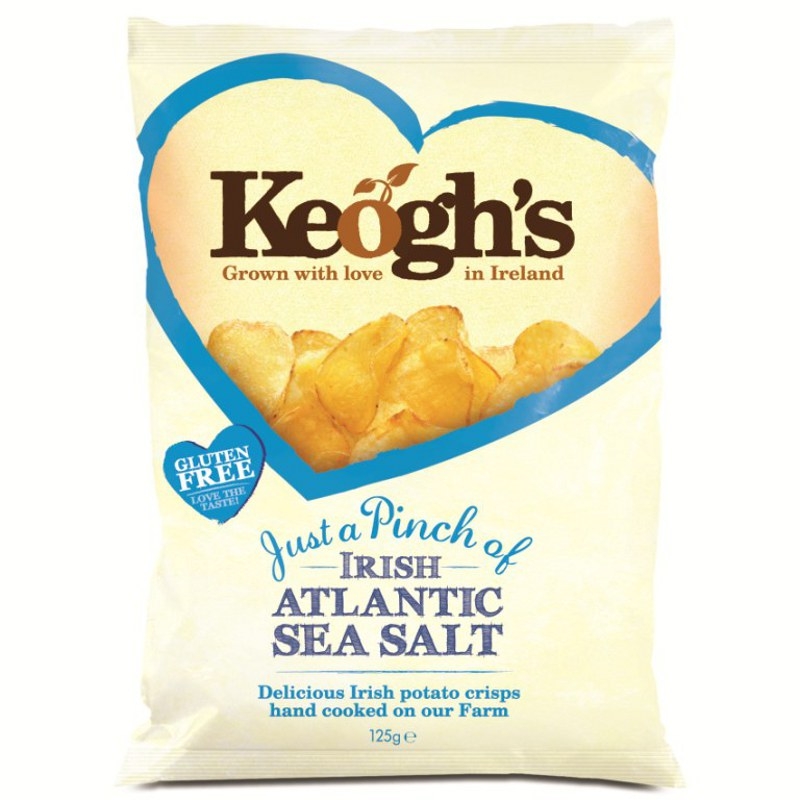 "We are excited and proud of this unique, Irish partnership between Keogh's and O'Neill's. We decided to use Irish Atlantic Sea Salt in our new flavour as it in keeping with the strong tradition Keogh's have for producing only the best Irish produce using locally sourced fresh ingredients. This marriage of two Irish producers has resulted in a delicious 'Lightly Salted' flavour that is a great addition to the Keogh's artisan range of hand cooked potato crisps", commented Tom Keogh of Keogh's at the launch on the Beara Peninsula.
Aileen and Michael O'Neill of O'Neill's Irish Atlantic Sea Salt said, "We are delighted to work with Keogh's on this fantastic new flavour. Keogh's is a great brand and one with such passion behind it. Both the Keogh and O'Neill families share the same commitment toquality, taste and keeping it Irish."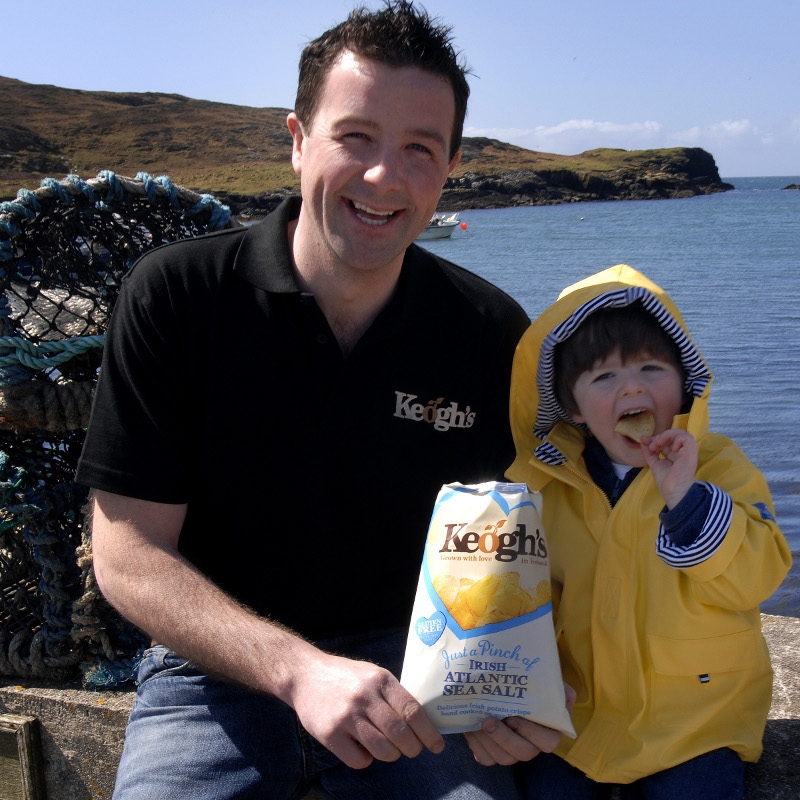 Keogh's Irish Atlantic Sea Salt Crisps areavailable in Superquinn and Dunnes Stores nationwide as well as select independent food retailers in a large sharing bag for €2.49 and a small impulse bag for 99c.