Irish chcocolate brand Lily O'Brien's has been given a stylish makeover with a new look and a new taste.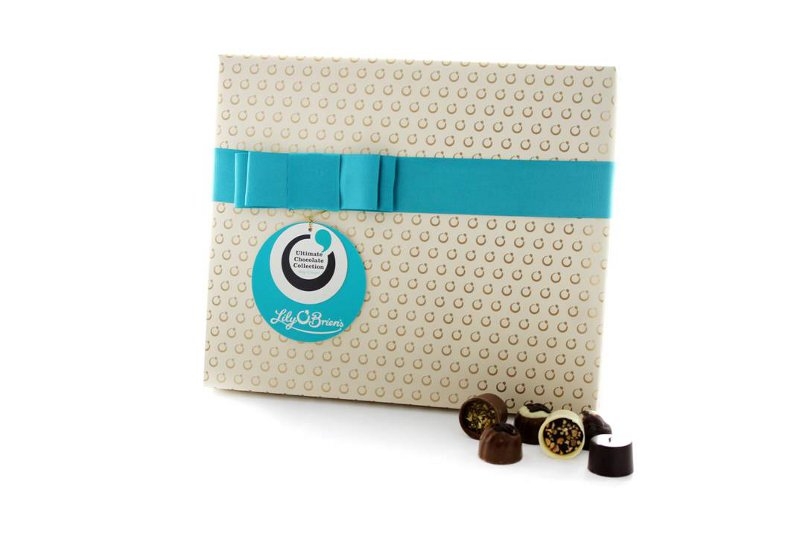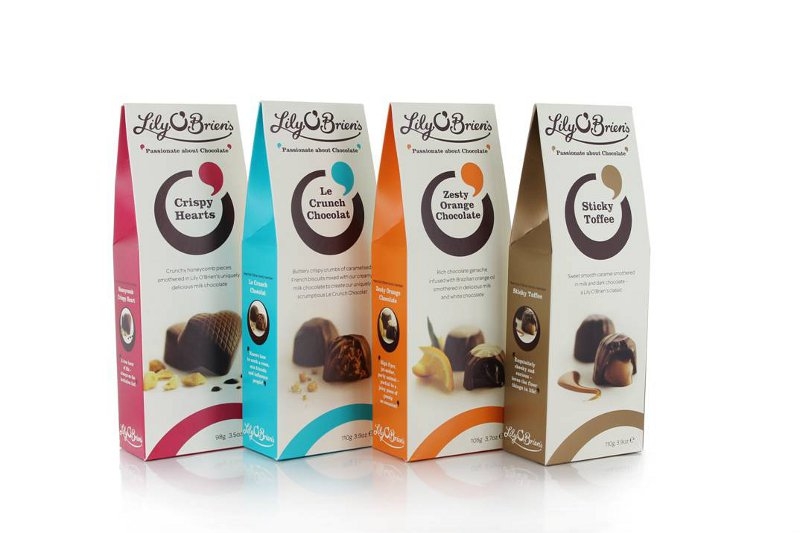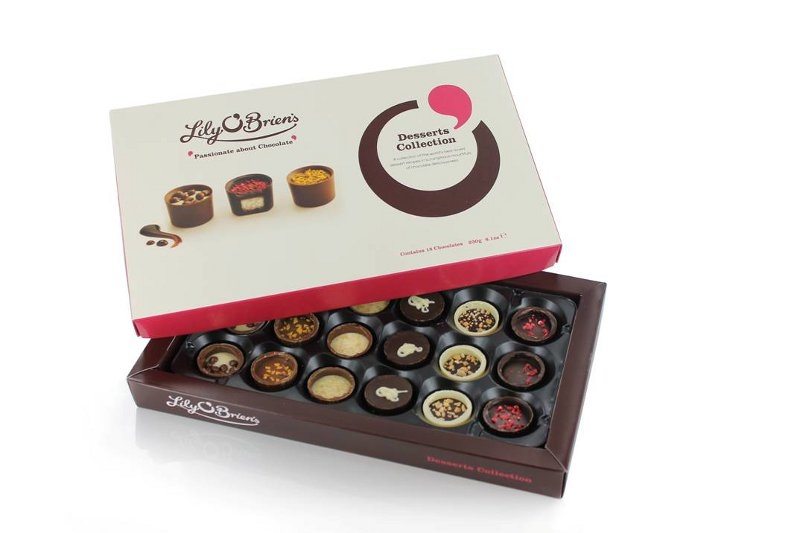 Created by Dubliner Gillian Reidy, the packaging was redesigned with a minimalistic look. The new look logo takes inspiration from historical Celtic Torque designs, which provide a subtle yet classic nod to the company's strong Irish heritage.
Dessert lovers are guaranteed to enjoy every mouthful from the Desserts Collection, €10.00, which is filled with a collection of the world's best-loved dessert recipes! The 18 chocolates include Hazelnut Torte, Passion Fruit Posset, Banoffee Pie, Crème Brûlée, Raspberry Infusion and Key Lime Pie.
The Pouches, €3.49 each, are perfect for sharing with each chocolate individually wrapped and flavours include Sticky Toffee, Zesty Orange Chocolate, Crispy Hearts and Le Crunch Chocolat.
The Ultimate Chocolate Collection, €10.00 - €15.00, is a scrumptious new assortment containing unique recipes from Lemon Meringue Pie and Death by Chocolate, to Caramel Macchiato and Praline Perfection, to name but a few of the treats inside.
You can buy Lily O'Brien's Chocolates online at www.lilyobriens.ie and in stockists nationwide.