Catherine Fulvio this week takes to the skies as she flies across the Atlantic and back to spread the word on some St Patrick's Day culinary tastes and traditions.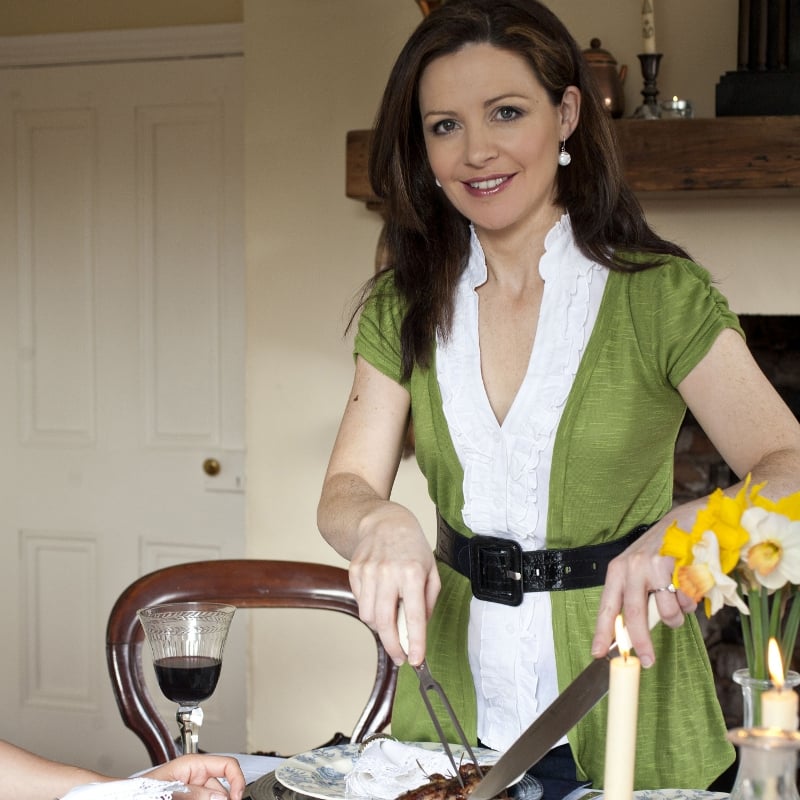 This will be the third consecutive year for Catherine to share her legendary St Patrick's Day recipes internationally - from the melting pot of New York to the metropolis of London.  And this year she will be playing host at a media lunch in New York this Wednesday where she will introduce some farmhouse flavours in time for the national holiday.
On Thursday 14th March, Fulvio will be cooking on the hugely popular NBC Today Show as part of their Melting Pot cookery series. Catherine's piece will air at 9am EST (1pm Irish time). Almost instantly afterwards, Catherine jets to London where she makes her debut appearance on BBC's Saturday Kitchen on Saturday 16th March, to cook up a storm with seasonal Irish fare.
"Promoting [Irish exports] is an important sector of the Irish economy and showcasing some of the wonderful quality Irish produce through my media activities in the week up to St Patrick's day is a pleasure.  I look forward to encouraging more visitors to come and visit Ireland for a real Irish experience, so much of which is about our food" Fulvio adds.
Look out for Catherine's recipes, along with other Irish chefs and writers, in this week's RTÉ Guide which includes a St. Patrick's Day food special! For lots of great St. Patrick's Day recipes, including Catherine's Beef and Guinness casserole and fruit crumble, keep clicking onto RTÉ Food .