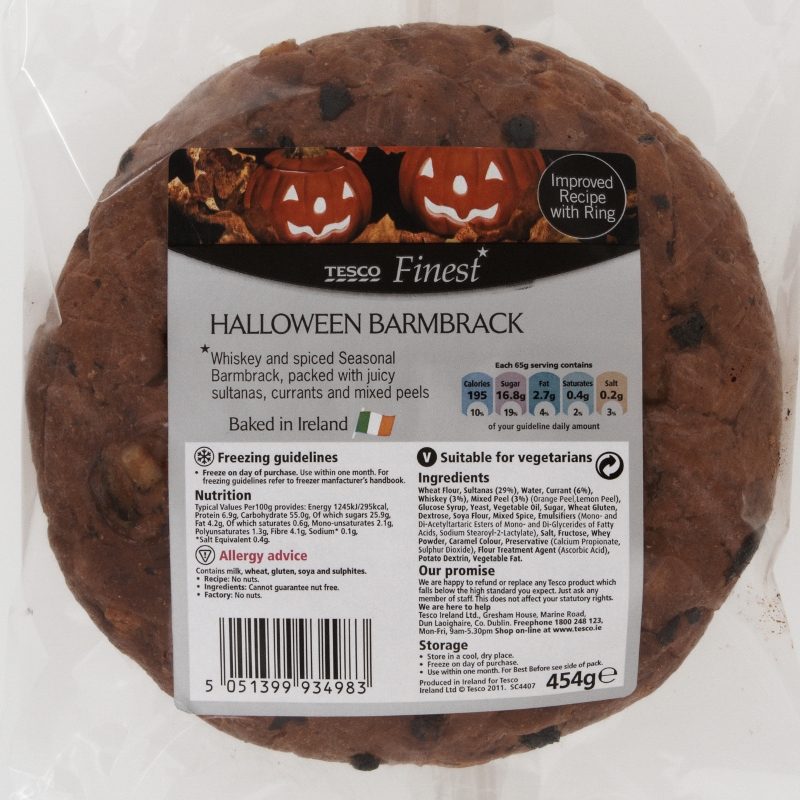 With Halloween fast approaching why not treat the family to a delicious traditional treat with Tesco's Barmbrack range available in store from October 9.
The Tesco Finest Halloween Barmbrack 454g €2.99, is a moist fruit filled brack made with whiskey and packed with juicy sultanas, currants and mixed peel. This tasty brack, which includes the traditional ring, is baked in Ireland.
The Tesco Halloween Barmbrack 454g €2.00 (on promotion from €2.50) is made with an improved recipe and is now made with 34% more fruit making it the perfect Halloween brack for all the family. This brack includes a delicious mix of sultanas, mixed spice and peel, is also baked in Ireland and comes with the traditional ring.
Check out www.tesco.ie for more Halloween offers.