Two great beer festivals are simultaneously happening at opposite ends of Ireland and we have them rounded up nicely for you!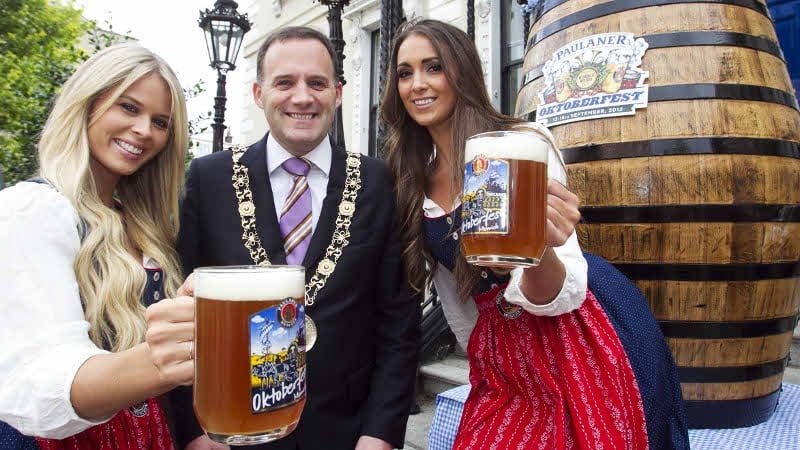 The elegant surroundings of The Round Room, adjacent to The Mansion House, Dublin Lord Mayor's official residence, will play host to the beer festival and fans are invited to sample a bit of culture with Paulaner.
Over four evenings, fans and beer-enthusiasts can soak up traditional Bavarian banter, complete with a stockpile of pretzels and bratwurst. The Bavarian Strollers will musically entertain while Bavarian barmaids will serve some ice cold refreshment. The festival kicks off tonight at 5pm and continues until Saturday 5pm to midnight, with Sunday opening from 3pm until 10pm. Entry is free, but booking for larger parties is advised.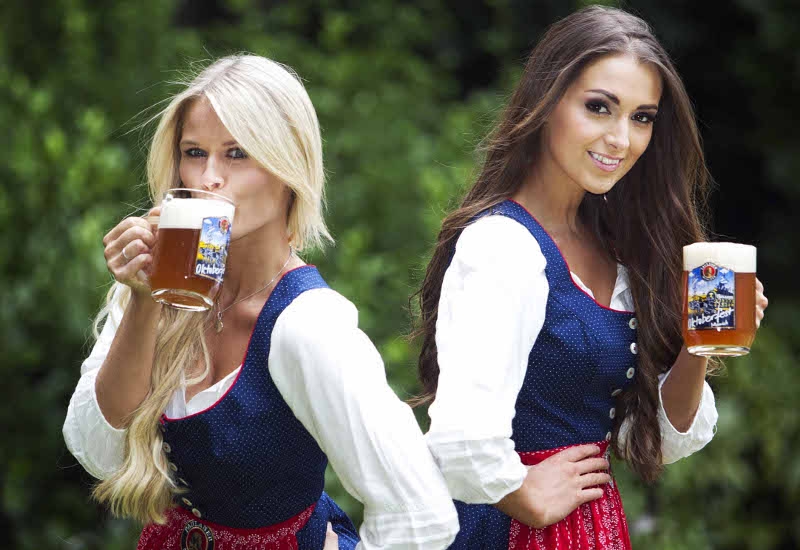 Down in Cork, Oktoberfest Beag is also back with a bang by popular demand. Kicking off today for almost ten days of beer excitement, the festival takes place at the Old Beamish and Crawford Brewery on South Main Street, Cork.
Last year's event saw over 7,000 visitors attend and embrace everything German. This year is no exception and promises to top last, with tasty beers and authentic German dishes to boot. The Edelweiss Oompah Band will entertain alongside various forms of traditional music and games. Food will be served from Mr Hans Frankfurter with lots of traditional Bavarian cuisine including 'Schweinsbraten' (slow cooked pork).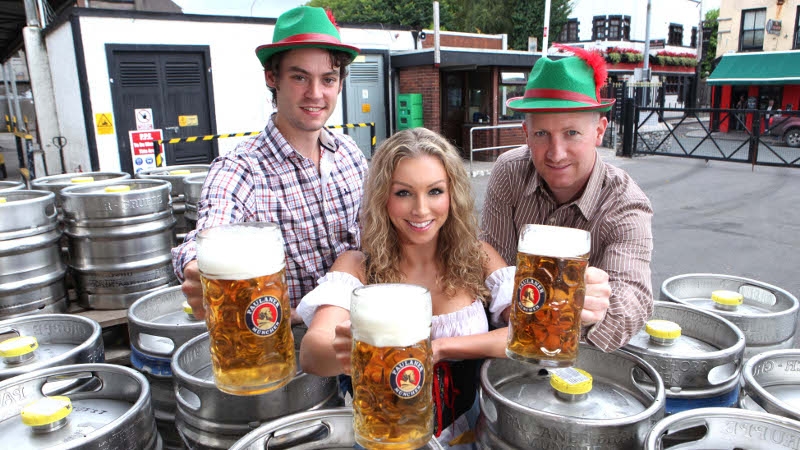 Ernest Cantillion, Oktoberfest Beag organiser, is delighted to bring the festival back to Cork for the third year in a row and says "We are thrilled with the response we are getting so far from customers and it is great that we can bring the festival back once again. We would like to say a huge thank you to our title sponsors Paulaner, and also to Cork City Council for their great support over the years."
Phil Ryan, event organiser, says "We are seeing great interest again this year from corporates with enquiries up from 3,000 to 5,000. Businesses are looking for a cost effective and fun way to entertain their staff and that is exactly what Octoberfest can provide."  Corporate packages for groups of over 20 people include a reserved section with food and drink vouchers for guests, and are now available.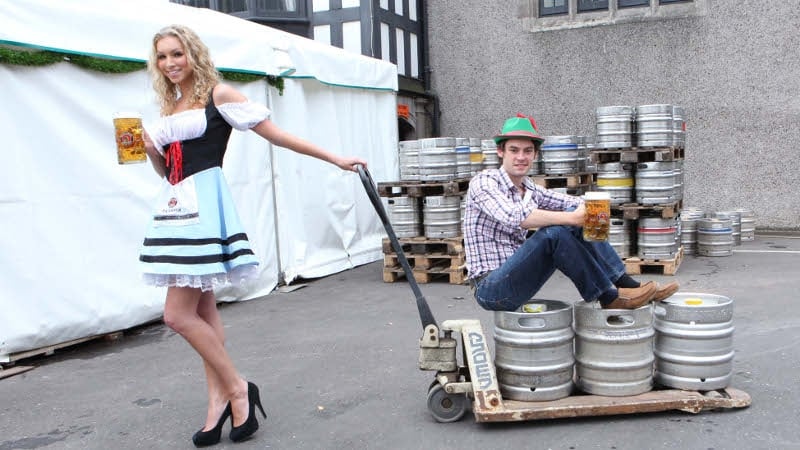 So dust off your lederhosen and Dirndls and prepare to have a night to remember! Tickets start from just €10, with a number of packages available. For all the latest news and information, or to purchase tickets visit www.oktoberfestbeag.ie or find them on Facebook.