The Dublin Bay Prawn Festival, which will take place in Howth Harbour from April 25 - 27, was launched today.
The three-day foodie festival celebrates the revered Dublin Bay prawn and tasting sessions will be in full swing throughout the weekend. Top chefs will be joined by local fishermen for cookery demonstrations and fish preparation sessions while Howth's fabulous restaurants will be on hand to showcase their own delicious dishes.
The festivities will continue into the evening as the sun sets with a fireworks display on April 26.
Elaine O'Sullivan of Fingal Tourism said: "The Dublin Bay Prawn Festival is a foodie heaven for fish lovers and is not to be missed! For one weekend a year, the delicious Dublin Bay Prawn takes centre stage. Only twenty minutes from Dublin City Centre, we look forward to welcoming all for one of the most exciting events in the Howth foodie calendar."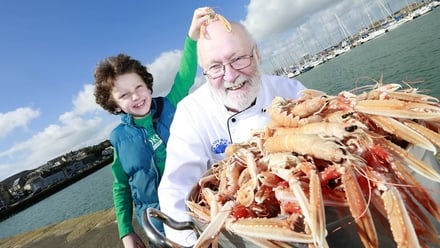 Special prawn punt vouchers can be purchased for €5 each upon entry to the festival and can be used throughout the weekend.
For more information visit www.dublinbayprawnfestival.ie