Celebrating Afternoon Tea week on RTÉ Food, Patrick Hanlon compiles some of the top baking classes across the country.
There's little more comforting than a warm cup of freshly-brewed tea and the crumb and sweet kiss of a warm scone or fresh and spongy cake. Slink up beside a glass of recently-popped champagne on a warm summer's day and you have a recipe for the perfect afternoon tea experience.
You may be experiencing the above vision in the surroundings of a lavish hotel or it may even be in your back garden. These days you can recreate a personal, intimate and proudly homemade afternoon tea experience from the comfort of home - whether you are spoiling someone with tea as a gift, organising a bake sale or just taking a little 'me' time.
If you feel you haven't got the skill or feel a bit tentative in the kitchen, no need to fear - 10 of the best cookery schools in the country have classes tailor made for you...
Dublin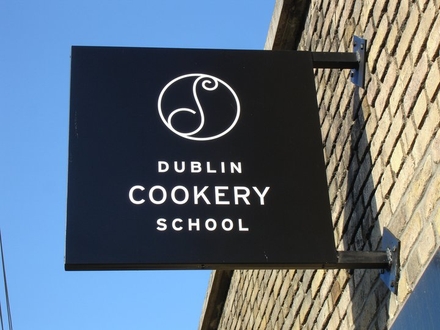 First to Dublin, and to Dublin Cookery School, the recent recipients of Ireland's Best Cookery School at the Irish Restaurant Awards. DCS are organising a hands-on, full day baking course on Saturday June 22nd, from 9:30am to 4pm.
As you would expect at DCS, there are wonderful recipes, putting a flourish on even simple ideas. The clear, precise instructions make many of the ideas very straightforward but there is challenge, too, as we move to ways of working with yeast and pastry. Savoury tarts and quiches with homemade bread form the basis of a great lunch.
In the afternoon expect to be back at the stove so that you can go home with cake, biscuits and muffins and a determination to get baking at every opportunity. The course costs €150 per person. To book, visit their website.
Celbridge, Co. Kildare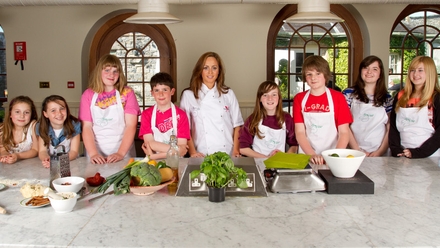 To Kildare next, where the Village @ Lyons team in Celbridge are staging a demonstration on how to perfect the art of finger food and mini bites - an essential component of a unique afternoon tea experience.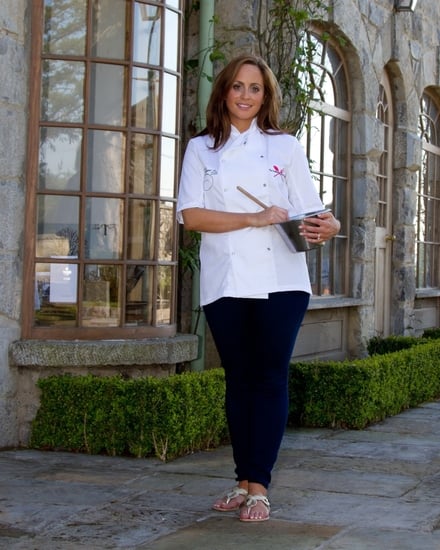 From pastries to special occasion cakes, macaroons to cupcakes. Something for all of those who have a sweet tooth. The afternoon course runs on Friday 28th and Saturday 29th of June, both days 3pm until 5:30pm at a cost of €35 per person. Book online via their website.
Howth
In the beautiful Howth, a bread baking and cake making masterclass is being organised for Sunday June 30th at The Kitchen in the Castle.
This hands-on session ensures that you will know exactly how to make yeast bread, sweet pastry, and the fluffiest sponge ever, plus all the other delights we like to make. You'll go home with a goodie bag of treats, and it is advised to bring some plastic containers for the extra. All that and a lunch with a glass of wine comes to €140 per person. The day lasts from 10:30am until 4:30pm and can be booked via their website.
Galway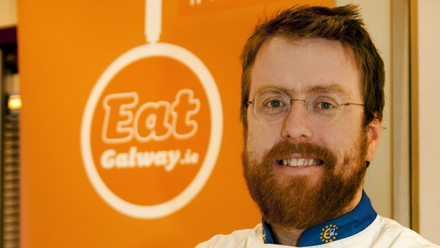 The famed Galway restaurant Aniar also organise some of the best cookery classes and demonstrations in the country, under the watchful eye of owner J.P. MacMahon. This time around it's the art of the loaf.
This one day course teaches student how to make bread in all its shapes and varieties. From a simple white loaf to sweet brioche or bagel, from sourdough to rye and wholemeal, this course will show you how to become a better baker. This course includes a light lunch (while the bread is rising!).
Taking place on Sunday June 30th, this course lasts from 10am until 5pm and bears a cost of €150 per person. Email or call (091 535 947) to book.
Dublin City Centre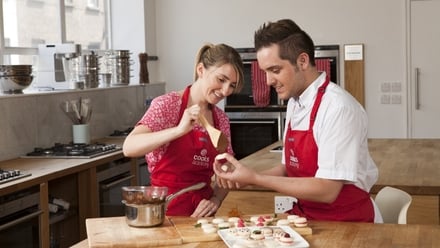 Right bang in the middle of Dublin City next is Cooks Academy who are hosting one of their infamous masterclasses - this time detailing how to decorate cute cupcakes and the art of icing (a skill most of us could probably learn a thing or two about!)
Taking place on the evening of July 2nd 2013, from 6:30pm until 9pm, learn how to make beautiful and impressive cupcakes decorated with your own personally made icings and flowers. Costs €70 per person and book online.
Belfast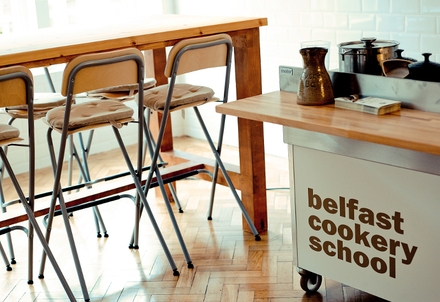 Following on in July, Belfast Cookery School are hosting a baking night on Friday July 5th, from 6pm until 9pm.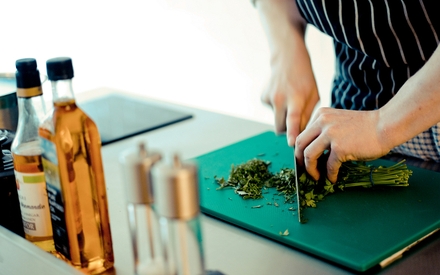 Head along and learn how to make cupcakes, Victoria Sponge and Bakewell Tarts with chef in the know, Shea. Only a few spots left, at a cost of £50 per person each, which can be booked on their website.
Donnybrook, Dublin 4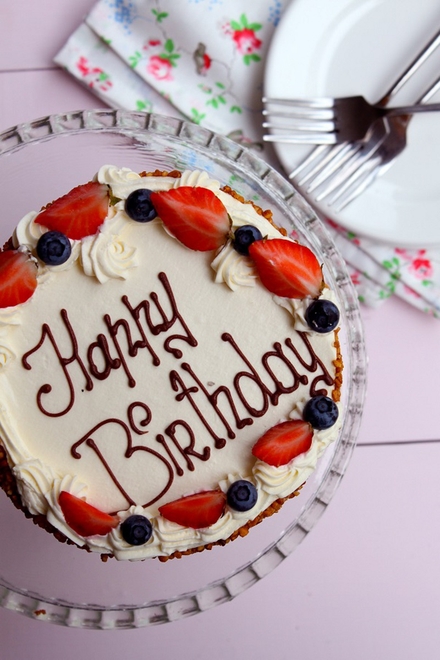 Back to Dublin where in the leafy suburb of Donnybrook, a former fashion designer-turned pastry chef extraordinaire, Robert Jacob of the Dylan Hotel, will share his passion for great designs together with his culinary flair at a hands-on class in Donnybrook Fair.
Icing, decorating, stacking and layering – when in the kitchen with Robert Jacob there are no design boundaries; creativity and imagination are the only requisites for this class. If you are made of the stuff, pop along on Saturday 6th July from 10am until 4pm. Jacob's class costs €140 per person and can be booked online or via phone (01 668 3556).
Howth, Co. Dublin
Heading back to Howth, the Kitchen at the Castle will host a tea party themed cookery class which will introduce novices to the art of French patisserie, making both sweet and savoury snacks for the perfect afternoon tea ceremony.
Costing €65 per person and running on Wednesday July 10th from 7pm until 9:45pm, if interested you can book online.
Ballyknocken, Co. Wicklow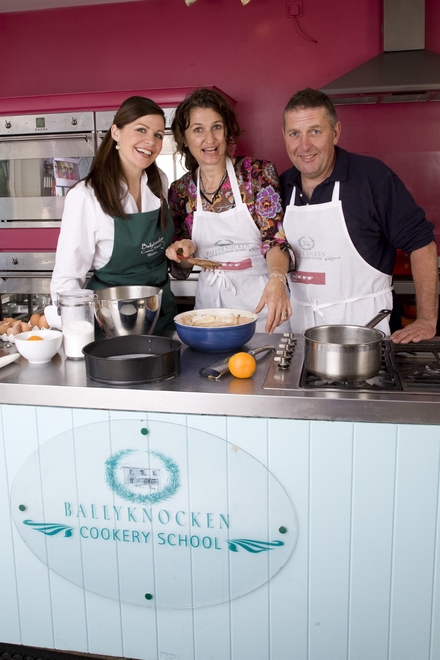 Just outside Ashford in Wicklow stand Catherine Fulvio's team at the Ballyknocken House and Cookery School. Pop down for a visit and to learn all about cakes, in all shapes and sizes, for a half day course on Saturday August 3rd from 2:30pm until 6:30pm.
Try your hand at making coconut cake, cupcakes, cake pops amd a demonstration in decorating a celebration cake. The course costs €115 each and can be booked via the website.
Palmerstown, Co. Dublin

If all of the above courses don't quite suit you or don't teach exactly what you are looking for, head on over to Palmerstown on the outskirts of Dublin city where you will find the Baking Academy of Ireland.
This cookery school has classes on offer throughout the length of the summer with all your baking needs met - from bread to cake, sugar craft to chocolate, as well as pastry and kids cooking classes available. Log on to their website for more info or to book.
Patrick Hanlon