In new research, Bord Bia find that the Irish are eating more fish when dining out, but need help cooking it at home
New research from Bord Bia shows 85% of the Irish public who eat fish at home cook it at least once a month. However, 42% of the population who love eating fish at restaurants say they don't have the confidence to prepare it at home themselves.
The survey was carried out on behalf of Bord Bia which has launched a campaign to encourage consumers to buy more hake. As part of the campaign, Bord Bia has commissioned celebrated seafood chef Martin Shanahan, of RTÉ's recent Surf 'n' Turf series, to create five tasty new hake recipes – which can be accessed at www.bordbia.ie.fish along with tips for buying, storing and cooking fish.
"We're so lucky to have a plentiful supply of delicious white fish in our waters and we should be making the most of it," Shanahan said. "Hake, haddock and whiting are great ingredients because they're simple to cook and healthy to eat. I'm hoping to inspire the nation with these new hake dishes which are sure to be a hit with your nearest and dearest!"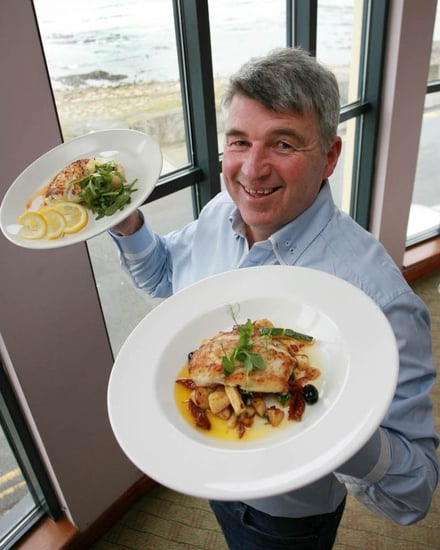 In the research, over a third of those surveyed said they cooked fish at least once a week and half of respondants said they chose fish for its health benefits compared to meat and poultry.
A quarter of those surveyed admitted they lack kitchen confidence when cooking with fish, while one in five called out for more recipes to be available to inspire and educate them to cook with fish more and the majority responded that they would be happy to test creative recipes at home if available.
Teresa Brophy, Consumer & Trade Marketing Manager, Bord Bia said: "Fresh hake is becoming increasingly popular among Irish shoppers who spent €3.5 million on it in 2012 – an increase of 83% on the previous year".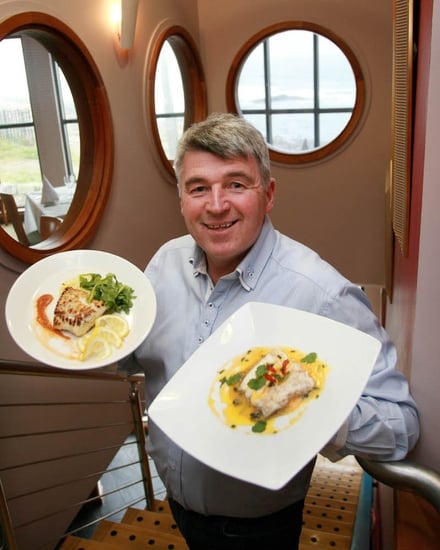 "However", Brophy continued, "our research has shown that while many consumers enjoy cooking hake at home, they're looking for inspiration when it comes to fresh new recipe ideas so we teamed up with Martin Shanahan to help show people how healthy hake is to eat, plus how simple it is to cook".
As well as accessing Martin's five new hake recipes, visitors to www.bordbia.ie/fish will have the chance to win a trip to Kinsale, Co. Cork including dinner at Martin's award-winning restaurant, Fishy Fishy.