The fantastic, food-filled week returns again this week to Dublin's fair city...
The bi-annual event, organised by Dublintown.ie, returns for another installment between Monday 25th February and Sunday 3rd of March.
Promoting food across the city, eateries provide special offers, great value meal deals and organise outstanding events to get people discovering the plethora of great restaurants, cafés and bars spread out across Dublin.
Not solely focused on paying to eat out, the week aims to stir up passion and pride in people and to interact with their food and locality, whether you're a fanatical foodie or just looking to begin trying some new culinary experiences.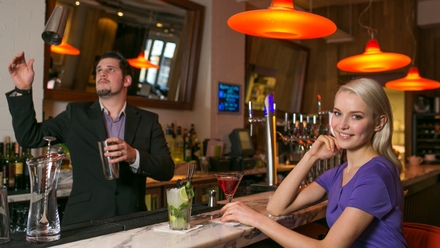 Diners can expect similar hefty discounts as with previous installments, this time with additional offers and events from both bars and cafés. This year's Dine in Dublin brings together a unique mix of demonstrations, competitions, prosecco evenings, wine-tastings, trad sessions, belly dancing events, and much more.
Speaking about the initiative, Clyde Carroll, Marketing and Communications Director of DublinTown.ie said: "This year we are really amplifying the wide range of entertainment options that are available to diners throughout the week. Whatever diners decide to do, Dublin Town has something for everyone".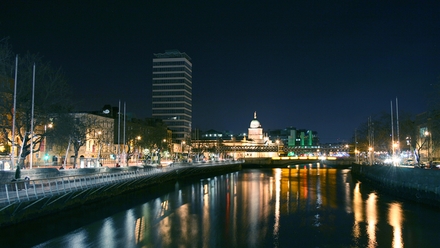 Here's some offers we found particularly intriguing for this week. For a full list see the Dine in Dublin website:
We love the laidback, cosy atmosphere of Brioche (Aungier St.) who specialise in French cuisine served Spanish tapas style, with varied wines too.
*
Passionate about olive oil? Eileen Dunne Crescenzi will be demonstrating the wonderful, varied world of Italian olive oils. Taking place in Bar Italia (Ormond Quay, D1) on Wednesday night at 6:30pm.
*
Haven't tried out the Fade St. Social yet? MasterChef Ireland's Dylan McGrath has a great three-course menu at €25 per person featuring some of their á la Carte menu's best. Great amongst friends.
*
For a sit-down, romantic date for two Camden Street's Camden Kitchen has a delectable three-course menu at €25 per person with some tantalising, wild and organic fare. Amongst those on offer include hake fillet with squid ink risotto, smoked haddock croquettes with caviar, and chestnut créme brulée!
*
The little French gem hidden right off Grafton Street, become a wine connoisseur with wine tastings at La Cave (South Anne St.) Monday through to Wednesday evenings.
*
For fine dining at a discounted price, the great chefs at Fallon & Byrne have devised a five-course meal, coming in at €42.50 per person which includes four and five choices per course as well as a glass of prosecco and amuse bouche.
*
Dine in Dublin has partnered with Temptster to make it easier to facilitate last minute bookings via the Temptster smart phone app. For more information on Temptster, check out our recent feature on the exciting new Irish smartphone app.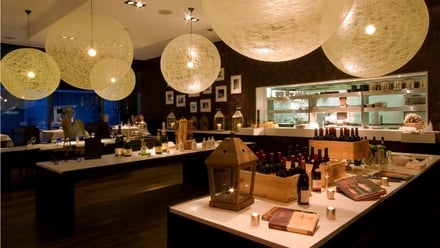 V'nV Restaurant in Dublin's Radisson Blu Royal Hotel on Golden Lane is also participating
On top of all the delicious offers, Park Rite is offering a Dine in Dublin discounted evening rate of €3 in selected Park Rite car parks from 6pm to close and a lunchtime offer of your 2nd hour free. For more information on Park Rite locations, please see www.dineindublin.ie/parking.
For more information and a list of the restaurants participating in Dine in Dublin visit www.dineindublin.ie. Trying out Dine in Dublin? Let us know what you try by sending us a tweet on Twitter to @RTEfood. #DID2013
Patrick Hanlon