We look back at one of 2012's best new products for foodies, the Irish-made board game Smorgasboard®
Beginning 2013 with a fresh new start, It's imperative to look back on a successful year and congratulate yourself on achievements, while learning from and embracing past mistakes. That rings especially true for one of our featured producers from last year, the creators behind the SMORGASBOARD® board game. We revisit their progress six months on...
Last year we caught up with Richard Kelly and Maggie Leonard, a couple from Drogheda, Co. Louth, who took on one mammoth extra job to focus on a new venture – developing a board game for food lovers.
Along with the help of their pivotal product approver, 18-month old son Tom, the pair raised vital funds for to design, trial, manufacture, and market their board game through FundIt.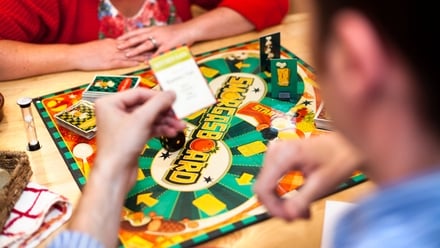 "It's been an exciting few months, if at times somewhat difficult", says Richard looking back over six months following their successful crowd-sourced fund. "With the help of our funders and a little bit of luck from Hasbro Ireland, we successfully turned a concept into a finished product".
The board game, wholly designed and produced in Ireland, almost didn't make it to market even with the backing of pre-orders and start-up funds. "We had always wanted to have SMORGASBOARD® manufactured in Ireland, however, originally it did not look like this would be possible", Richard explains. After their China-based manufacturer went AWOL during the final stages of ordering, a positive turn of events occurred, with Waterford-based Hasbro Ireland agreeing to manufacture the product. The product now proudly carries the Guaranteed Irish logo, having been created, designed and manufactured in the country.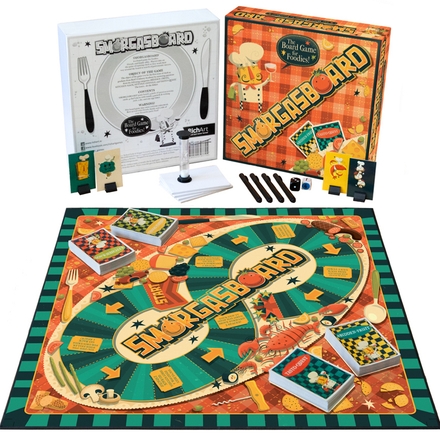 "One of the most exciting stages of the project was working with award-winning illustrator Steve Simpson" Maggie adds. "We both loved his work and knew he had produced illustrations for some big names, so we weren't sure if SMORGASBOARD® would be something in which he would be interested."
"When we met with Steve and he said yes, it was like winning a small lottery! We couldn't be happier with his work and love what it has brought to the game" Maggie says. The product received an injection of colour and character from Simpson, compared with the original prototype.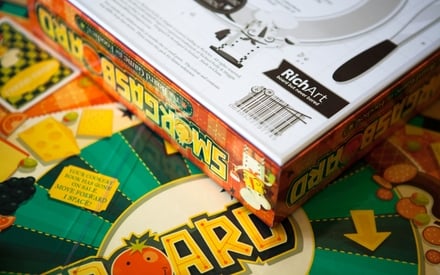 After sending the finished product to their internet funders, the product landed on the market in select retailers nationwide, comfortably ahead of the busy run up to Christmas. "We've been busy sending orders around the country to stockists including Avoca, Fallon & Byrne and Ballymaloe" Maggie exclaims, while Richard adds: "If you told me 3 years ago that our game would be on the shelves for Christmas 2012, I probably wouldn't have believed it!"
"We're both passionate about food and spending time with our friends and family, which is where the idea for the game was conceived". Now with another little helper imminently on the way, the couple continue to focus on building the consumer base for their product. It's looking like SMORGASBOARD® may just be a household staple by Christmas 2013!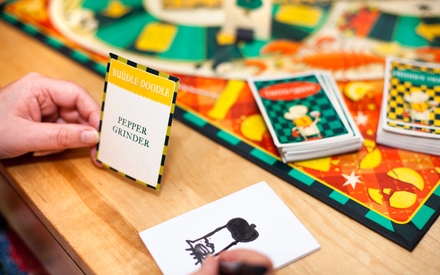 Those who want a bite of the SMORGASBOARD® action can simply log on to www.smorgasboard.ie for a list of stockists or to purchase online.