Taking a leaf from Angelina's highly-mocked Oscars outfit, many starlets opted to show a whole lot of leg at this year's Golden Globe Awards.
The prize for highest gown slit went to Miranda Kerr who dazzled in a magenta gown with a dangerously thigh-high slit. Wrapped around the arm of her leading man, Orlando Bloom, the Victoria's Secret model managed to pull the look off.
However, a whole heap of other celebrities took to the trend as well, including an orange-hued Lea Michele, Heidi Klum, Rosie Huntington-Whiteley, and Eva Longoria.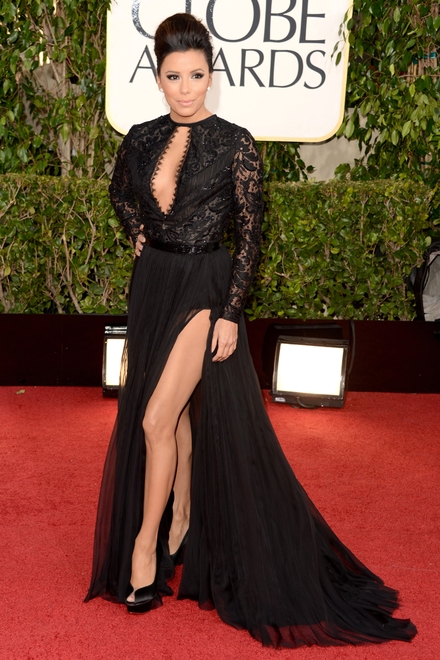 Longoria wore a black Emilio Pucci gown which was a little try-hard, featuring a whole lot of cleavage and a rivalling amount of leg. It was however, a welcome step outside of Longoria's comfort zone.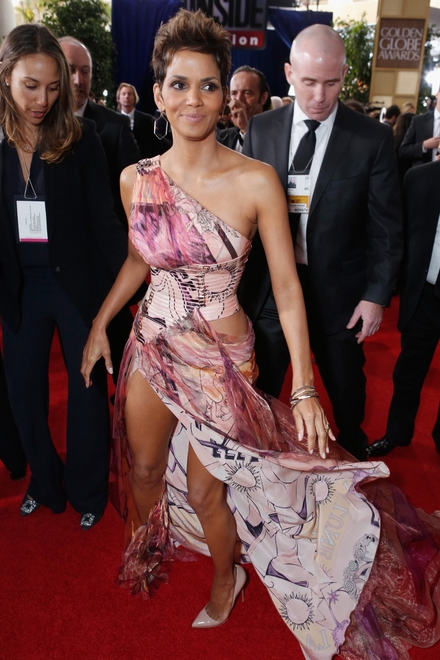 Another leg shocker came from Halle Berry. The actress arrived in a printed Atelier Versace gown with elaborate cut-outs. The actress surely has the body and skin to boot but the whole look was out of place on the red carpet.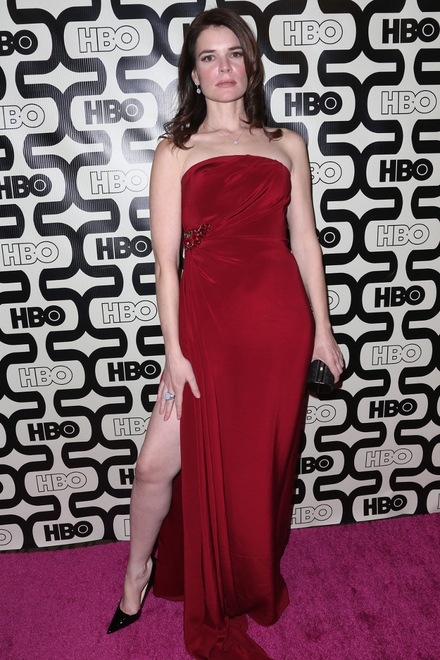 Possibly the worst offender of 'The Jolie', was Breaking Bad actress Betsy Brandt.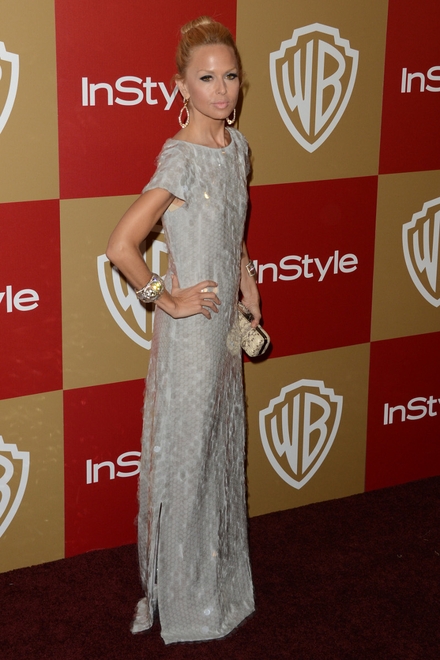 A shocking look came in the form of Rachel Zoe. The celebrity stylist and reality television star looked extremely gaunt and tired, masked by a heavy layer of cosmetics and a grey, shapeless gown. The nude make-up, along with her lightened locks, made the stylist look completely washed out.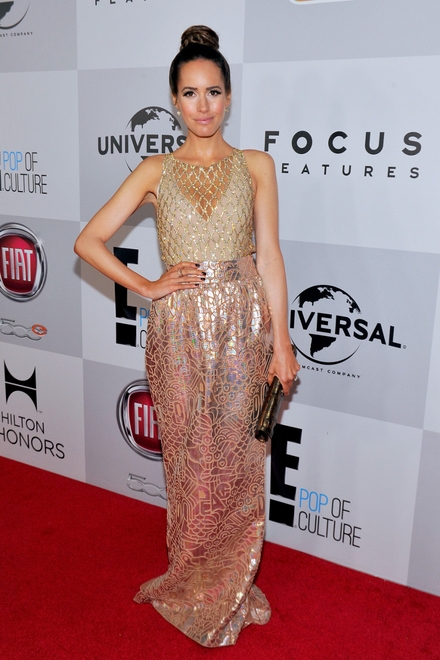 Similarly, fellow stylist and TV presenter Louise Roe turned up in a scale-like gown in coral colours. While we saw an influx of mermaid gowns with fishtails, Roe looked a little more mackerel than mermaid.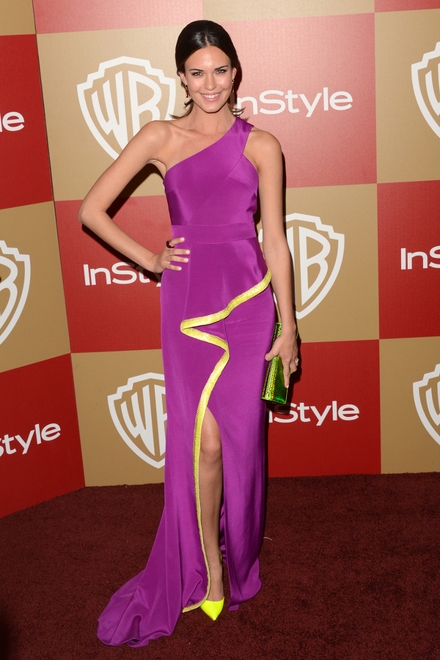 Other stars chose to dazzle with garish print and loud colours. Actress Odette Annable, wife of Brothers & Sisters star Dave Annable, wore a fuchsia and lemon gown which was a mix-match, or mis-match, of different gown trends - a one-shoulder, bandage-style gown, with slight peplum detail, a train and a knee-high slit.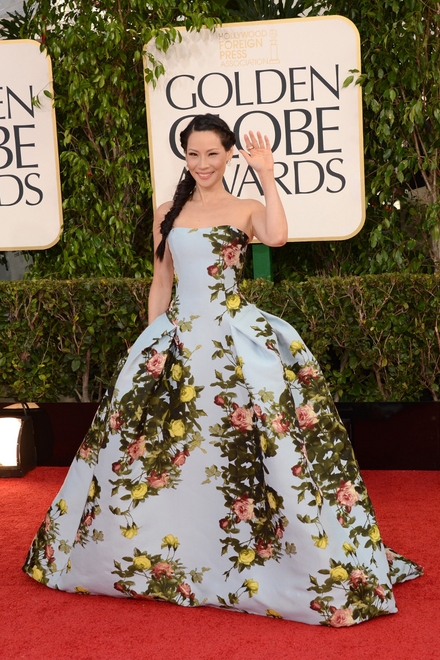 Lucy Liu shocked on the red carpet wearing an elaborate, printed Carolina Herrera gown. Though it fit her like a glove, the petite actress stood out for all the wrong reasons, with a Pocahontas ponytail jarring against the couture gown.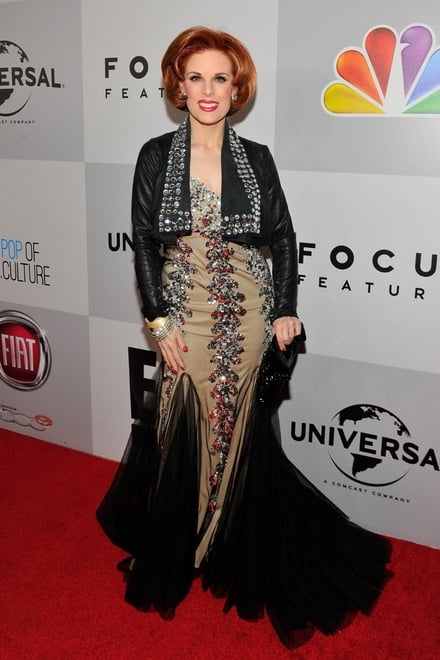 Actress Kat Kramer, most known for her role in 2010's Little Fockers, arrived in a confused look. Pairing a leather, diamond-studded biker jacket with an elaborate nude and black, bejewelled gown.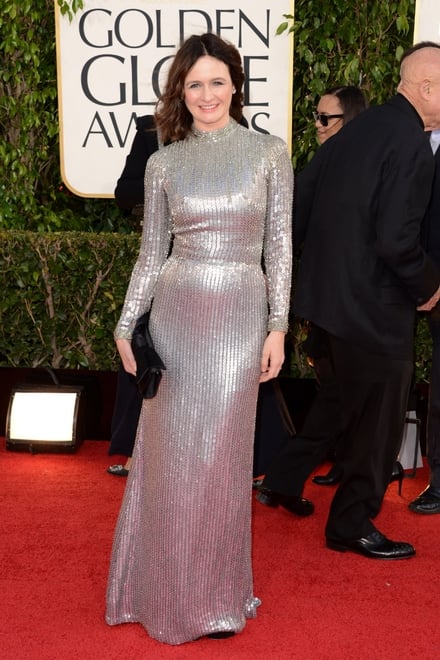 Emily Mortimer chose an unfortunate gown for the ceremony which hugged her in very unflattering places. Looking more chain mail than shimmering beads, the English actress tied her look with a messy, bedhead hairstyle which failed to bring the look together.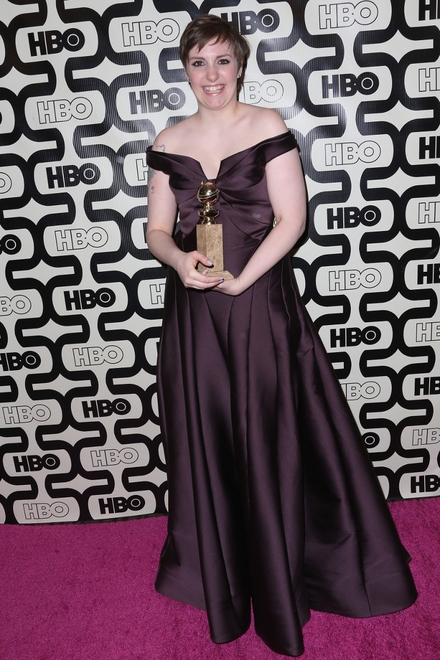 Lena Dunham, star of the HBO hit series Girls, chose to wear an ill-fitting gown in deep purple. The quirky star looked as if she had been forced to wear the classic gown as her choppy haircut and tattoos jarred with the traditional-style gown. We wanted to see something fresh and comfortable for the rising star.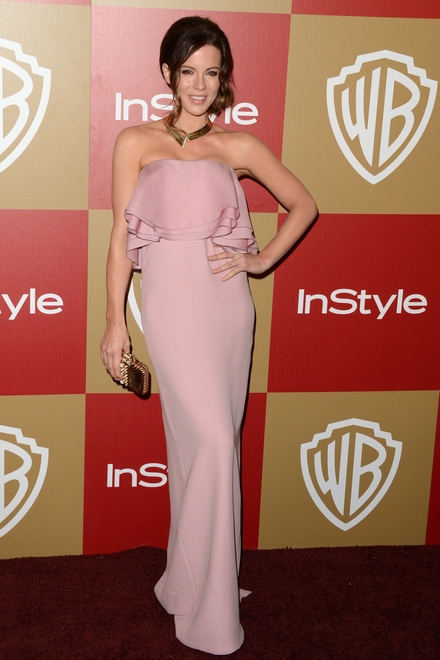 Though she wasn't the worst dressed at all, the gown Kate Beckinsale chose to wear just didn't match up to the other styles on the night. More fitting to hide a pregnancy than to make a red carpet statement, the English actress took peplum to a whole different level.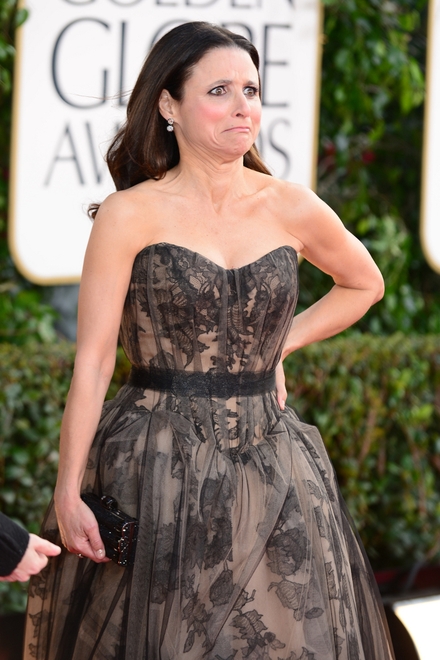 Comedienne and actress Julia-Louise Dreyfus seemed as baffled by her look as we are. Dreyfus chose to wear a gown which made her look twice the size she really us. Lace and tulle covered a nude gown with a heavy skirt.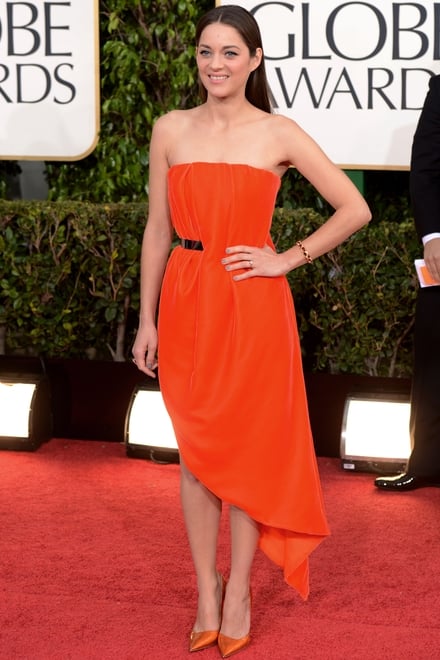 Others who failed to impress but didn't totally disappoint included Salma Hayek, Sienna Miller, and Marion Cotillard, who all seemed a shell of their former fashionable selves in forgettable gowns.