Cheryl Cole writes about her one-time friendship with Victoria Beckham at the 2006 World Cup and how she handled constant jibes about her weight.
The two struck up a friendship will accompanying their husbands to the 2006 World Cup in Germany.
In her new autobiography, the Girls Aloud singer writes that Victoria proclaimed "I'm happy to be thin" when her weight was constantly criticised in the media.
Cheryl quotes the singer as saying "When they say, I'm too thin, I just think: 'You know what? I'm happy to be thin. I'm into fashion and I like being able to wear whatever I like. It's my business, and if other people don't like it, that's their business"'.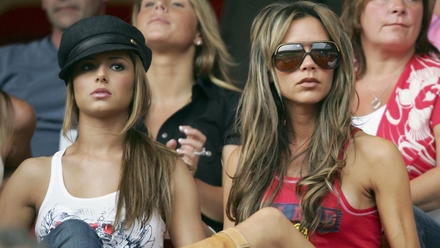 Speaking to the Fight For This Love singer about the media surrounding her relationship with David Beckham, Victoria replied "How do I cope? I cope because I have to, because it's the way my life is. I'm hardened to it. I know how I'm perceived is not how I am, and that's what matters".