Longtime friend and fan of actress Anne Hathaway, designer Valentino Garavani has announced he will design the actresses' wedding dress
Hathaway (29) is set to marry her long-term partner, actor Adam Shulman, after four years of dating in an upcoming ceremony. The pair became engaged almost a year ago in November 2011, though a specific wedding date has not been revealed
The 80 year-old designer has come out of retirement to design and oversee production of Hathaway's dress. "She's a very good friend of mine" Garavani told E! "She's like my daughter. She's sensational. She's fantastic" he gushed.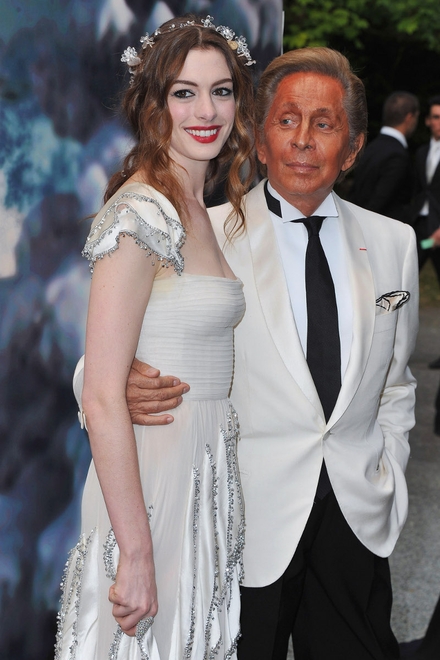 Hathaway has been a long-time supporter of the designer, donning his designs to numerous red carpet events including the Academy Awards, Costume Insitute Gala and several high-profile Gala.
The actress wore Valentino as recently as this week, attending the New York City Ballet Gala in a sheer, green and black gown with floral motif.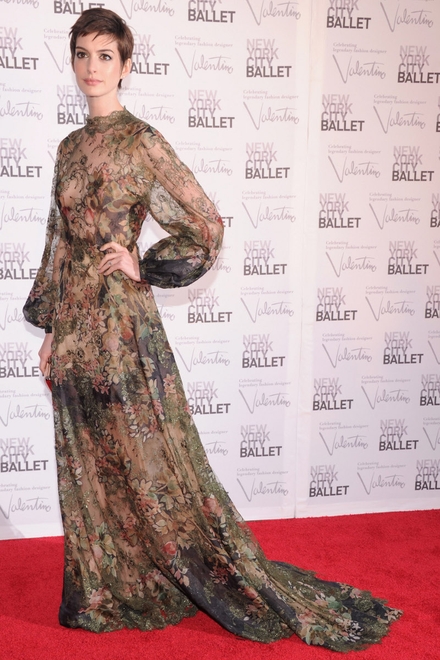 Check out some of our favourite Anne Hathaway in Valentino looks: