Darren Kennedy has launched his second collection for Louis Copeland.
The stylish TV presenter first collaborated with the Irish tailors in autumn/winter 2013, and now has created a men's suit capsule collection for spring/summer 2014.
The new DK x LC collection features six suit styles in a contemporary fit, using fine fabrics sourced from Italy. Each suit features a 'man-about-town' bicycle motif as the exclusive lining for the range.
Kennedy said: "This new DK x LC collection is something both Louis and I are incredibly proud of. To see the phenomenal success of our first collaboration and to have received such a positive reaction, both at home and abroad, has been immensely encouraging. The new collection will appeal to a variety of men looking to achieve a slick yet contemporary look.
"We've incorporated the highest quality Italian fabrics that are both durable and lightweight, along with our signature broad peaked lapel to create a collection of future modern classics. In a DK x LC first, we've also designed a midnight blue tuxedo crafted in a super fine mohair cloth with a natural lustre. It's looks the business and I've no doubt Daniel Craig will be itching to get his hands on one!"
Louis Copeland added: "The DK x LC collections have been a huge hit with our customers. Although known for our classic tailoring, working with Darren has enabled us to show Louis Copeland fans that we also push the boundaries and welcome a new generation of suit wearers through our doors'.
Take a look at imagery from the range below.
The 'Michael' White/blue Glen Check 3-piece, €1095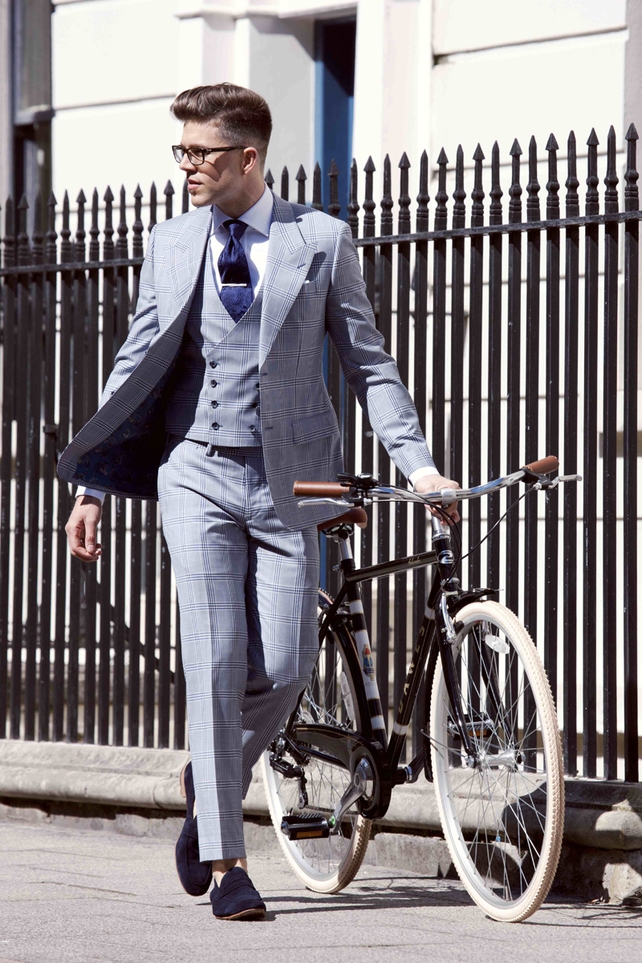 The 'Aidan' Electric Blue Micro Check 3-piece, €1065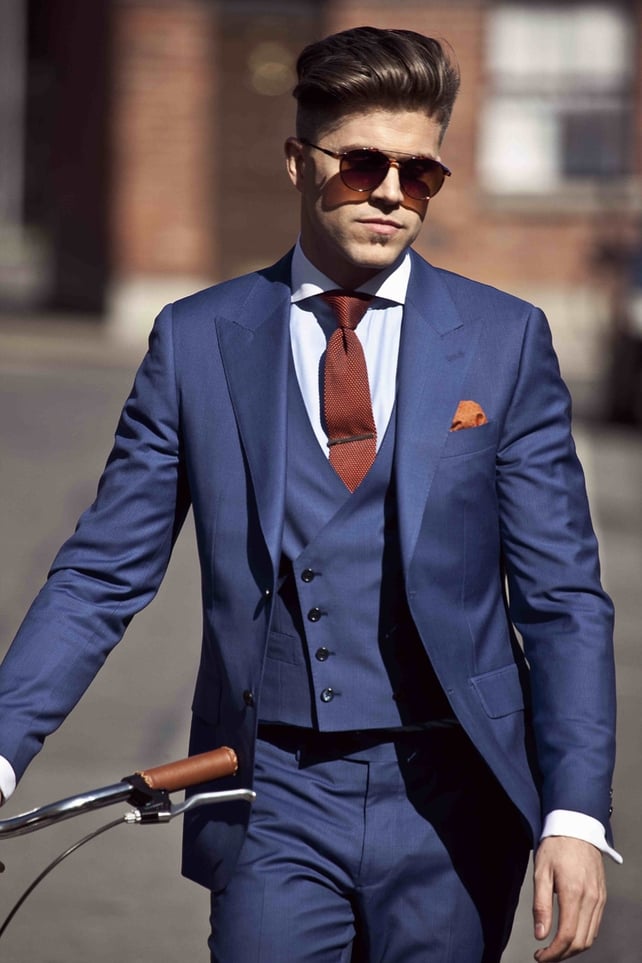 The 'Tristan' Camo, €950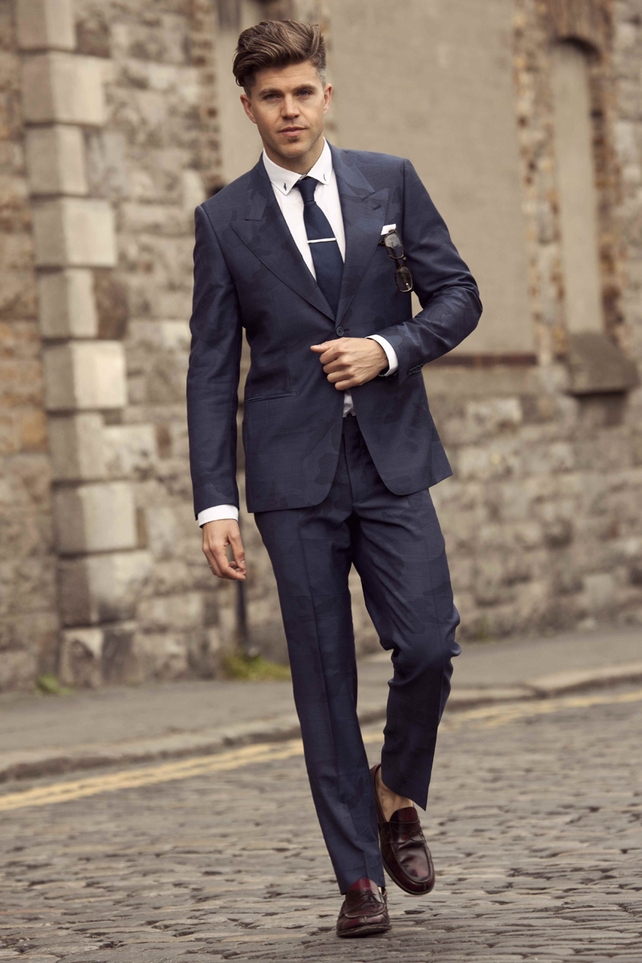 The 'Jefferson' Double Breasted Navy Glen check flannel, €950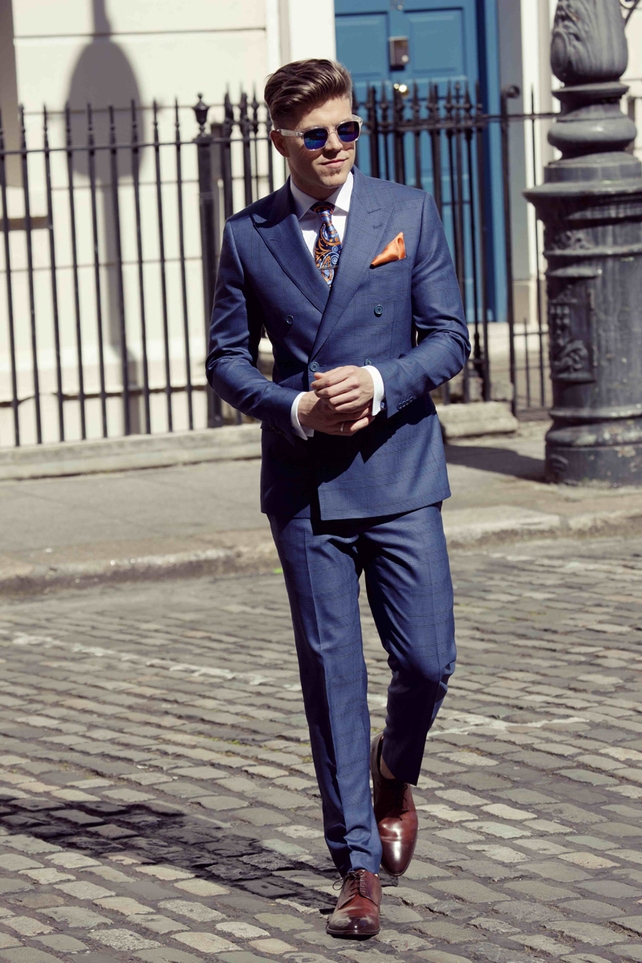 The 'Adam' Brown & Beige Gingham 3-piece, €1,195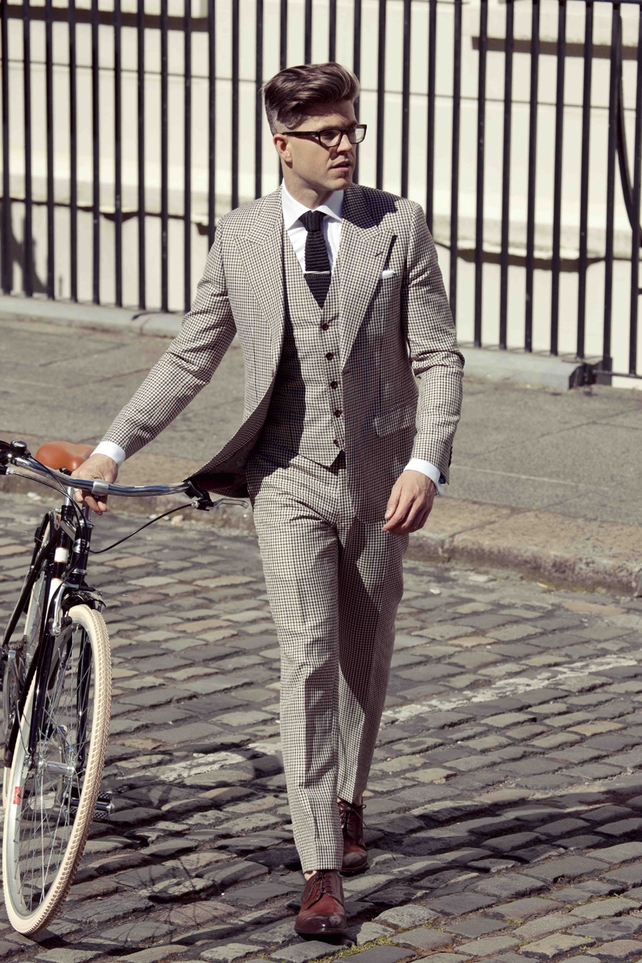 The 'Harry' Midnight Blue Dress Suit, €1095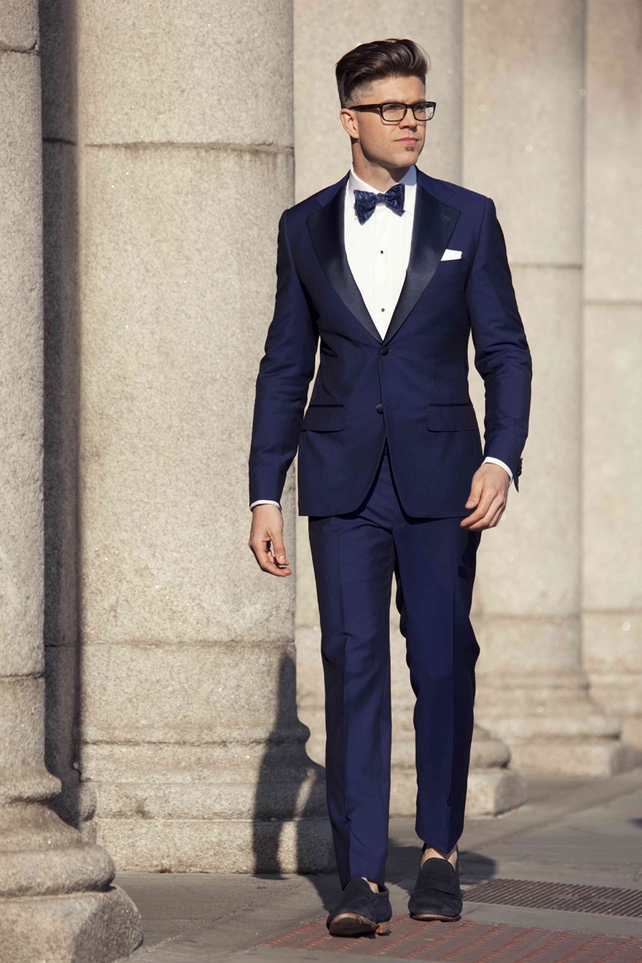 The Darren Kennedy for Louis Copeland 'DK x LC' range is available in Louis Copeland stores as well as online at www.louiscopeland.com