Nissan have just launched a new initiative, giving you the chance to win a custom car for a year.
The ten Nissan Generation Next winners will receive a Nissan car to achieve their goals and dreams.
The initiative was launched last week at the UCD Fashion Show, where Designer of the Year Linn Hatlelid became the fourth ambassador to get a Nissan Juke for the next 12 months to help her achieve her goal of making it in the fashion industry.
There are still six chances to be crowned a Nissan Generation Next ambassador, which aims to help the nation's best and brightest succeed in their chosen field, be it the arts, sport, business, food or science.
To be in with a chance of winning one of the remaining six places left on the Nissan Generation Next programme, all you have to do is apply online at www.nissangenerationnext.ie and outline why you feel you are an ideal candidate for Nissan Generation Next and how driving a Nissan for a year would help you in realising you goals.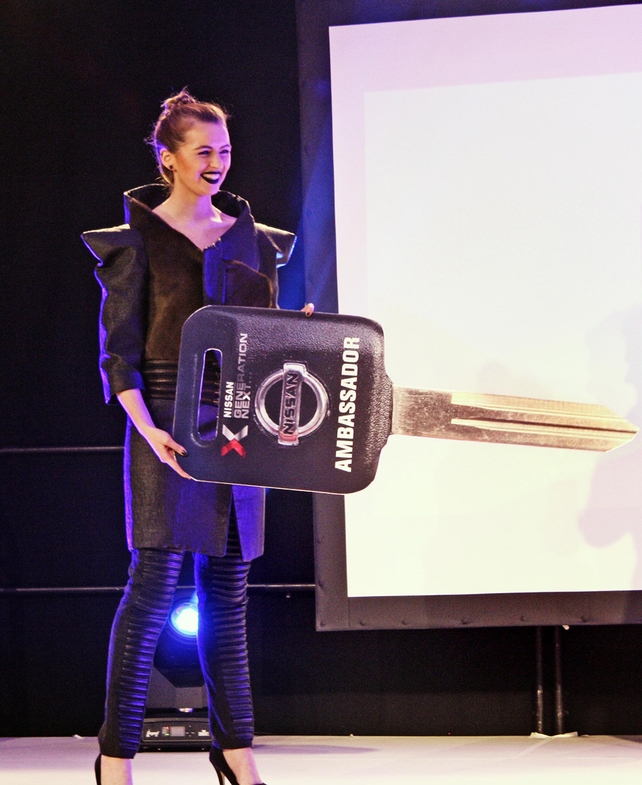 UCD Designer of the Year Linn Hatlelid