Blanchett stuns in Valentino at Dubai Film Festival
Cate Blanchett chose to wear an elegant Valetino gown that covered most of her body to the Dubai International Film Festival, as is the custom for women in the Arab nation.
The deep plum coloured dress showed off Blanchett's slim figure and the addition of a large gold necklace completed the look that was understated yet dramatic.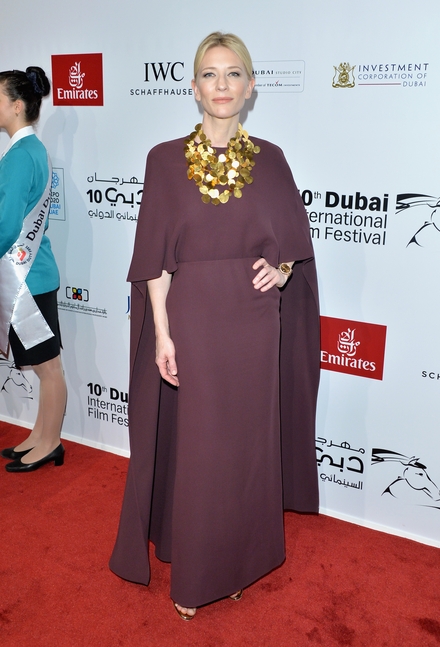 With neutral make up and a simple up-do she showcased her flawless complexion.
The gown is part of Valentino's spring/summer 2014 collection.