After 16 years as artistic director at Louis Vuitton, Marc Jacobs had his last show with the fashion house at Paris fashion week.
The show was very much a celebration of Jacobs' career at Louis Vuitton but rumours of an emotional swan-song show flew around Paris beforehand and the set showcased details from past LV shows under Jacobs' reign.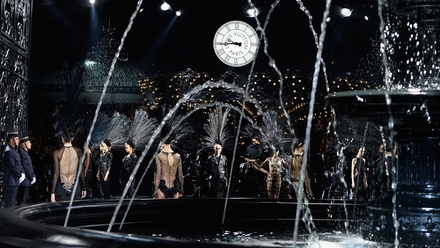 At the back of the set hung a huge clock that began to tick backwards as the show kicked off and it was an emotional show for Jacobs, even the models all wore black as if in mourning.
Jacobs told The Guardian after the show, "I always look at every collection as though it were my last." Two hours later it was announced that he was officially leaving his post.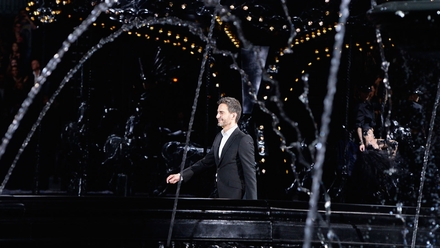 He continued, "Black to me is the colour of the chicest women in Paris, it's Juliette Greco, it's Francoise Hardy, it's Edith Piaf in a little black dress, it's the left bank of Paris.
"It seemed like the chicest way to show all these dazzling textures."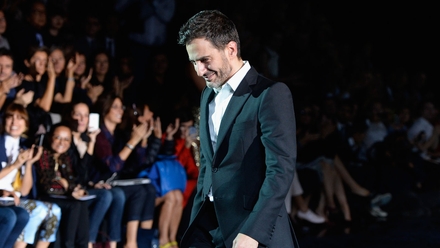 Jacobs will now focus more on his own label.
Nicolas Ghesquiere is rumoured to be his replacement following his departure from Balenciaga.