The runways of New York Fashion week were teeming with beautiful new creations from some of our favourite designers but what are the trends that you'll be rocking this coming spring/summer 2014?
Ruth Aravena has the answer.
Orange
Orange is most definitely the new black with a whole heap of our favourite designers opting to include the super bright shade into their collections. Orange adds the perfect pop of colour to any outfit particularly when it's worn on the lips like the models in the Pabal Gurung, Creatures of the Wind, Rag & Bone shows.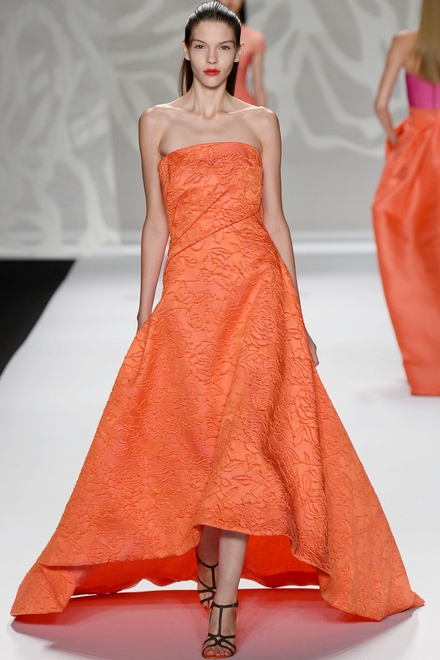 Monique Lhuillier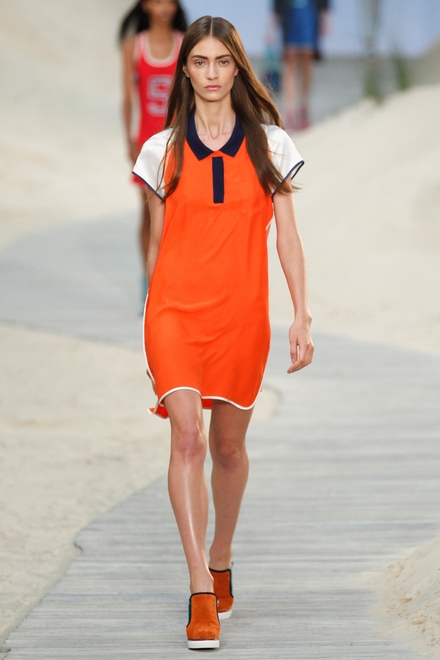 Tommy Hilfiger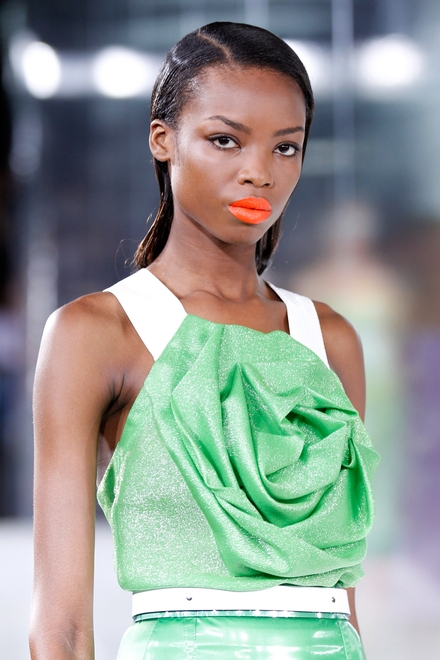 Prabal Gurung
Sheer
This is a trend that has been around for some time and it's definitely not going anywhere anytime soon with Alexandar Wang, Philip Lim, Victoria Beckham and Marchesa all incorporating sheer items into their collections.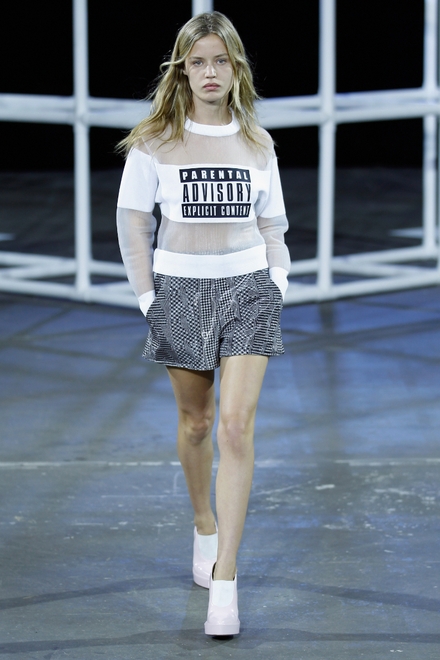 Alexander Wang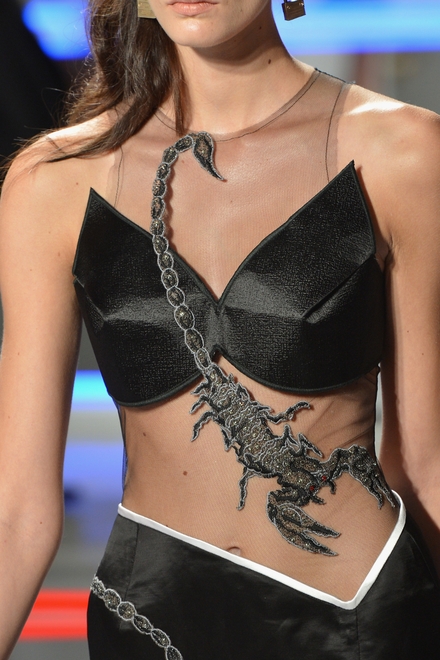 Rodarte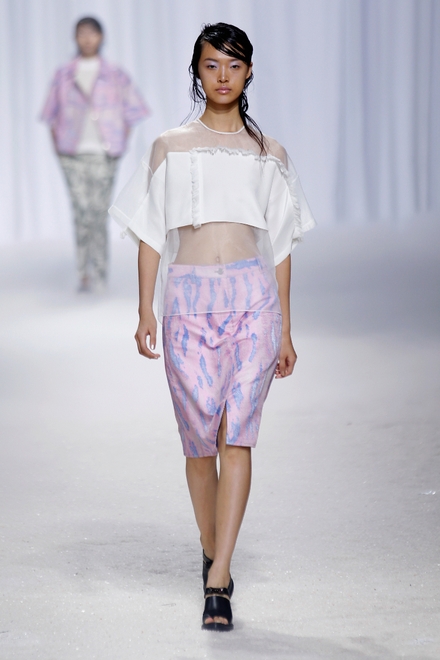 3.1 Philip Lim
Braids
You probably rocked this trend all through primary school and now Rebeeca Minkoff, Naeem Kahn and Diesel have decided its time for a rival. Think Frida Kahlo crown braids and classy French plaits and you've got the look down.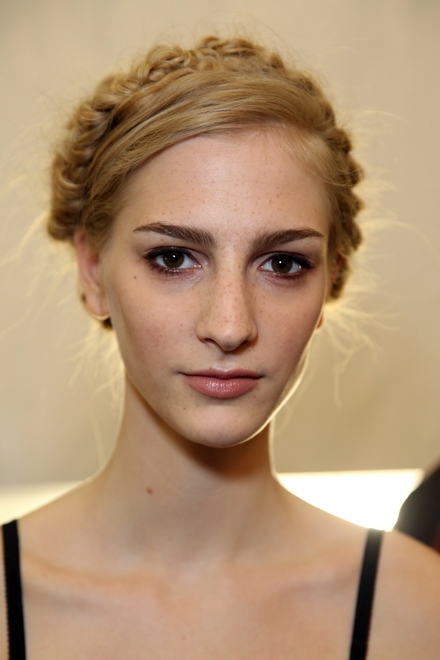 Rebecca Minkoff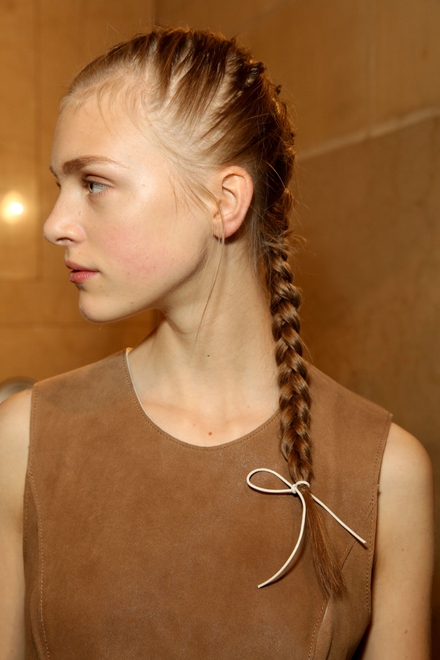 Diesel
White
Almost every designer seemed to be loving the all white look for spring/summer which isn't surprising given the beautifully chic and modern feel it can bring to an outfit. If you're really feeling brave go for a head-to-toe white look for some serious fashion brownie points.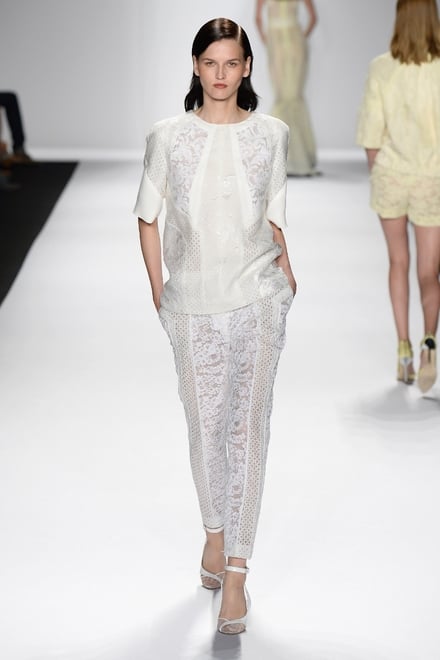 J Mendel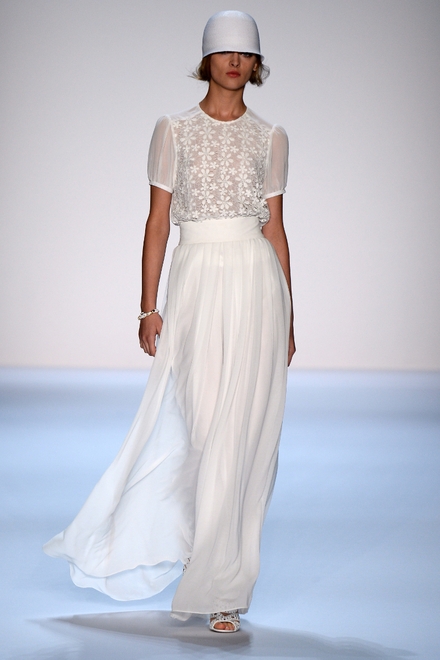 Badgley Mischka
Modern Preppy
The preppy look has gotten a make over with modern tailoring and a slightly more effortless feel. Victoria Beckham in particular championed flirty school girl-esque skirts with slicked back pony tails while Rag & Bone introduced a slouchier version of the much loved varsity sweater.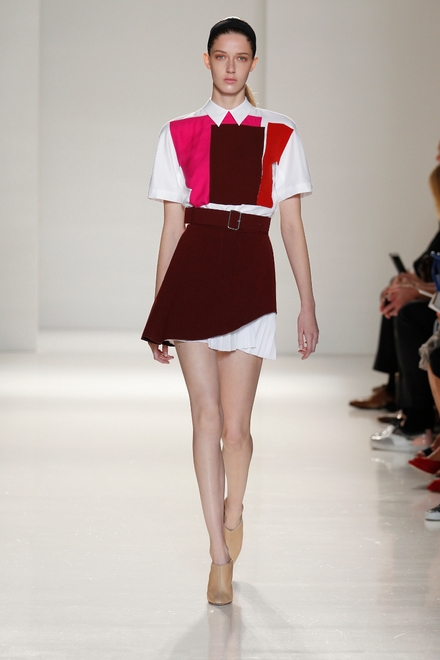 Victoria Beckham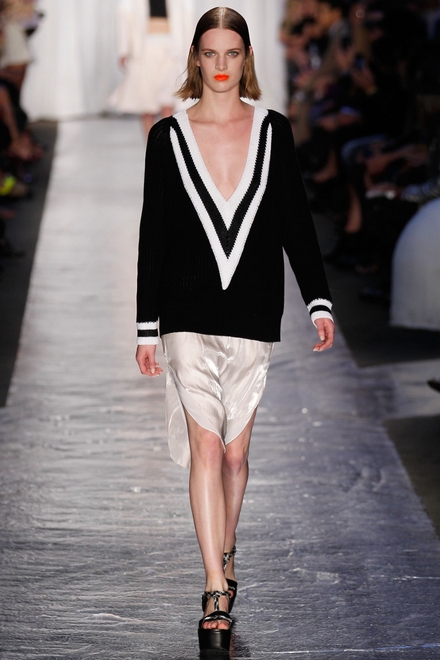 Rag & Bone
Flats
Let your feet rejoice in happiness because flats are back for spring/summer 2014 as seen on the runways of Oscar de la Renta, Peter Som, Creatures of the Wind and Helmut Lang.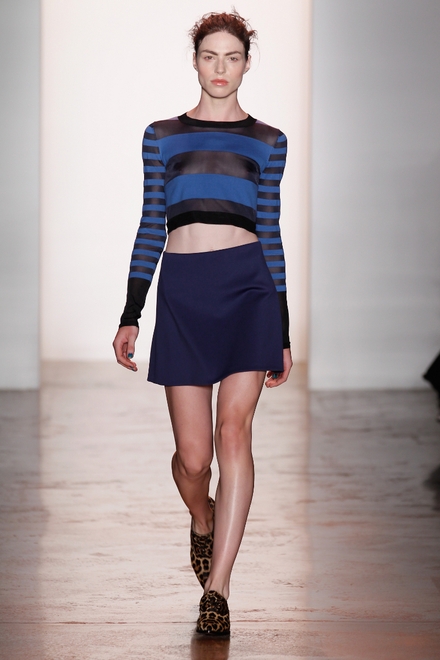 Peter Som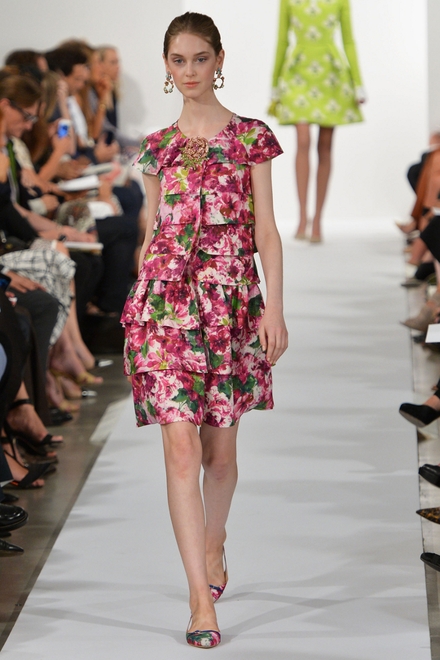 Oscar de la Renta
Ruth Aravena