Rihanna has unveiled her latest collection for high street giant, River Island.
The star's new 80 piece autumn/winter collection is a mix of urban sports lux and sophisticated chic and features fabrics such as tartan, metallic, camouflage, stripes, leather, denim, florals, mesh and jersey.
This will be the 25-year-old's second collection for the store having unveiled her first collection in February during London Fashion Week to mixed reviews.
The thigh high splits and super-short crop-tops of her last offering make their return alongside underwear, hats and t-shirts featuring slogans just as "G4Life" and the singer's nick-name "RiRi".
The campaign, which was shot by Lachlan Bailey, was directed by Rihanna herself and features some of the newest crop of supermodels including as Ji Hye Park, Nayasha Kusakina, Milou Van Grossen and Tati Cotliar.
The collection is set to be released in two parts, the first part will be released on September 12th and will consist of the sportier elements of the range and the second part will be released in November and will contain more glamorous items.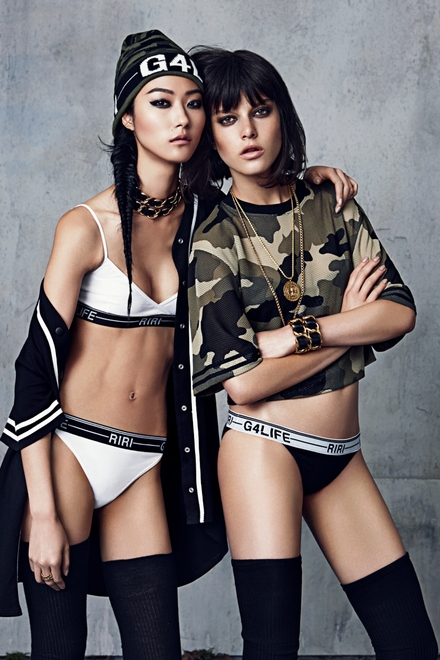 Rihanna for River Island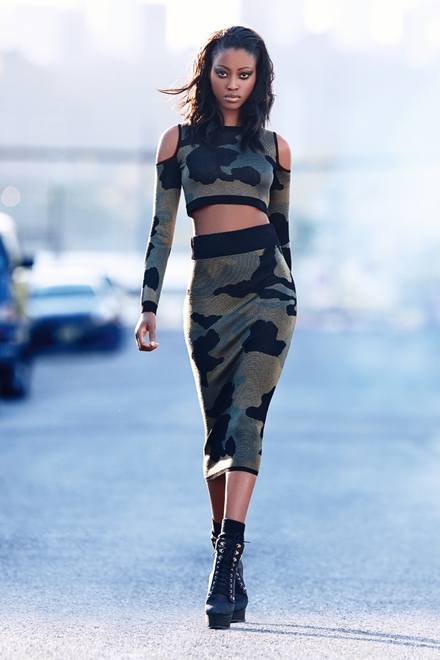 Rihanna for River Island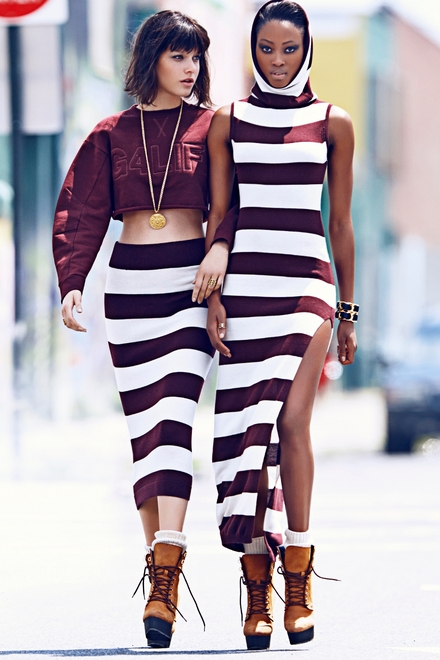 Rihanna for River Island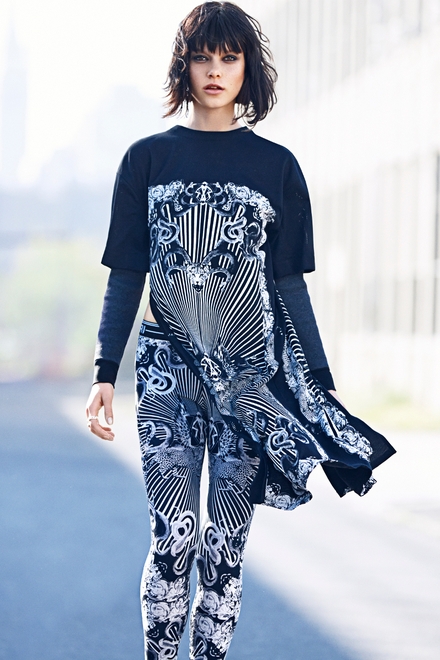 Rihanna for River Island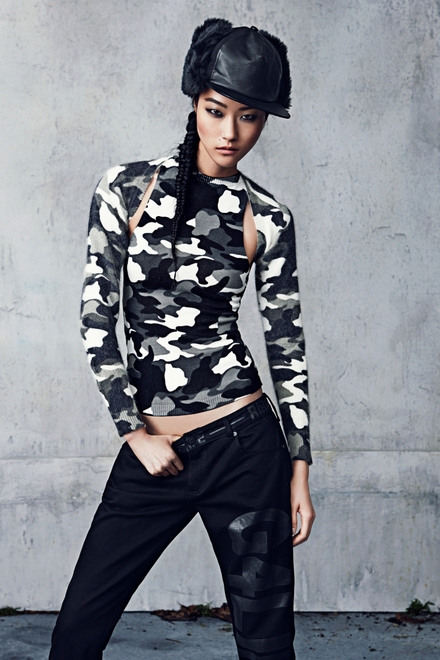 Rihanna for River Island
Check out all the behind the scenes action from the Rihanna for River Island campaign