This week, Brown Thomas showcased the latest autumn/winter fashions in a jam-packed fashion show in the store.
A/W is always our favourite season, and the pieces that will be dropping into BT over the coming months live up to our high expectations.
A wide range of trends are represented, including grunge, minimalism and masculine/feminine, leading to a range of silhouettes to suit many body types.
A common thread noticed in the pieces was the Hitchcock heroine look - which combined structured, midi-length dresses with defined waists. This curve-friendly look is sure to appeal to many - it's power dressing at its best. Look to Gucci, Prada, Erdem and Bottega Veneta to get the trend.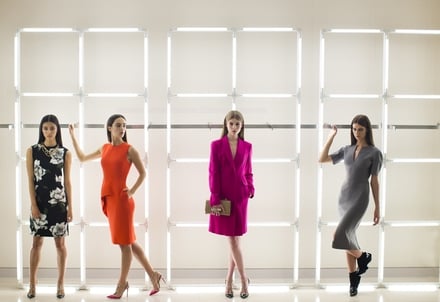 Our personal favourite seen at the BT press preview was the grunge trend, which saw skinny leather trousers paired with knits and oversized coats, a very wearable look to keep out the cold in style.
If you're in the market for a new coat, much inspiration can be taken from the selection available at Brown Thomas, including oversized cocoon shapes at Celine, military at Balenciaga and cinched-in waists at Prada.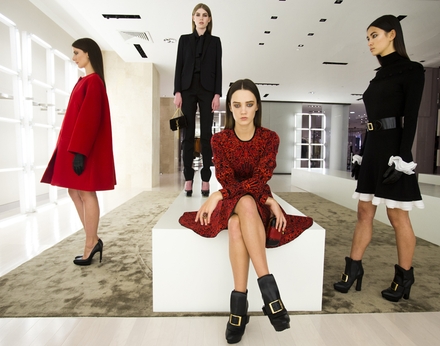 And if you're going to be donning skirts this a/w, make it a midi length and pair with a pointed heel - supremely ladylike.
New labels in womenswear available at the department store include the Olsen twins' minimal offering The Row, S from Max Mara, ALC and Sacai. Additionally, Tom Ford and McQ shoes and Valentino, Marni and Furla handbags have also been added to the luxurious line-up for the season ahead.