Irish milliner, Georgina Heffernan believes that confidence is the key to wearing a hat well.
The rising millinery star said: "You have to wear it as naturally as if you were born with it. If it makes you so self conscious that you stoop or cower, you are better off hatless."
She added: "There must be a symbiosis between your hat and your personality. Confident, stylish females wear hats. So do women who want to appear to be confident and stylish."
Georgina explains how her love affair with hats began when she was struggling to find suitable headpieces to wear to social events, "My philosophy became: if you can't find it, create it."
The fashion stylist from Wicklow only made her first hat nine months ago but has already released a selection of beautiful headpieces.
Georgina began her millinery career by attending night courses at the Grafton Academy and then going on to train with with milliner Piers Atkinson who has created hats for Kate Middleton, Lady Gaga, Rihanna and Kate Moss.
"Working with Piers Atkinson was a fantastic opportunity," she admits. "The first day I arrived at the studios in Hackney, I expected to be helping with orders or answering the phone. Instead, I ended up working on a collection of hats for Paris Fashion Week. I was thrown in at the deep end and although it was terrifying, it was also wonderful because I learned so much."
Georgina now works out of a studio just off Baggot Street and spends her time creating hats crafted from high quality felts, pinapock straws, beautiful hand shaped feathers and Italian silks.
With the Galway races just around the corner, a hat from Georgina's collection would be the perfect addition to your Ladies Day outfit and would be sure to score you some serious style points.
Georgina Heffernan millinery can be purchased at Bow & Pearl Ranelagh, Bonzie, Spring Garden Alley, Waterford City or through her studio at Moxie, Lad Lane, Dublin 2.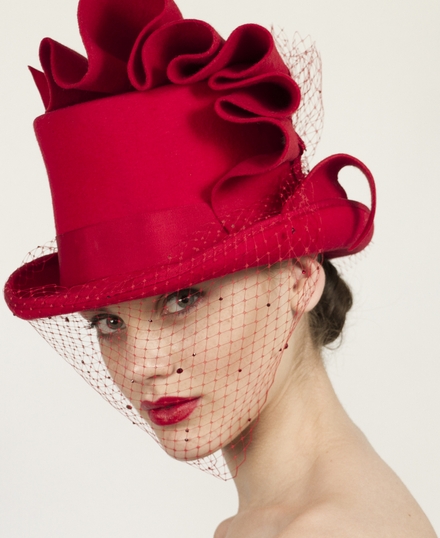 Hat by Georgina Heffernan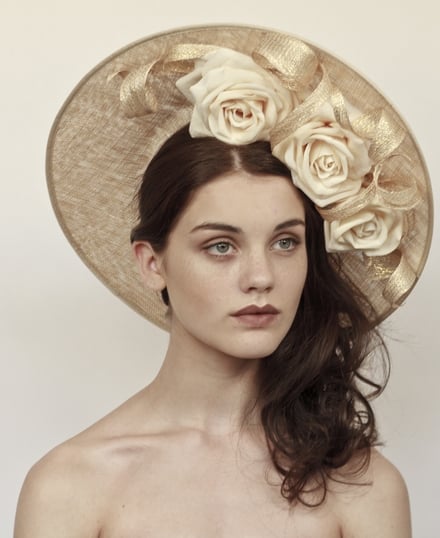 Hat by Georgina Heffernan