Debenhams Ireland has brought out a lingerie advertising campaign which uses un-airbrushed images.
The retailer is aiming to encourage positive-body image through mininmal retouching and has also used paralympian and disabled models in advertising campaigns in the past.
Sharon Webb, Head of Lingerie buying and design for Debenhams, said: "We want to help customers feel confident about their figures without bombarding them with unattainable body images.
"As well as being a positive from a moral point of view, it ticks the economic boxes as well. Millions of pounds a year are spent by organisations retouching perfectly good images.
"As a rule we only airbrush minor things like pigmentation or stray hair and rely on the natural beauty of models to make our product look great."
The before and after shots demonstrate how much the image could have been altered using of the following techniques:
Face and neck slimmed
Under-eyes smoothed and lightened
Teeth whitened
Eyes whitened
Waist pulled in
Arms slimmed
Tidy hands
Underarms tidied
Legs made thinner
Stray hairs tidied
Skin tone changed, smoothed and brightened
Cleavage enhanced
Unretouched image: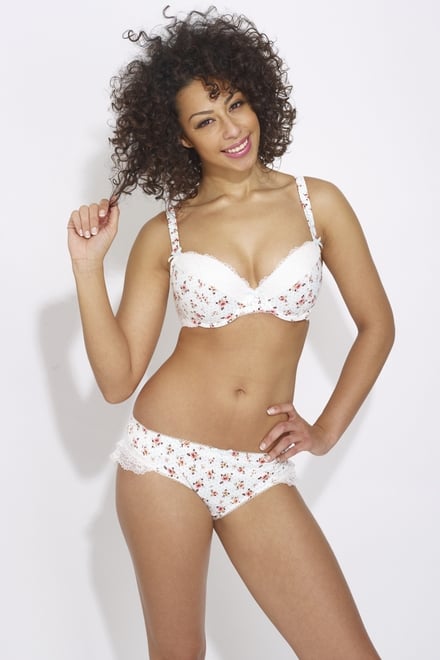 Digitally altered image: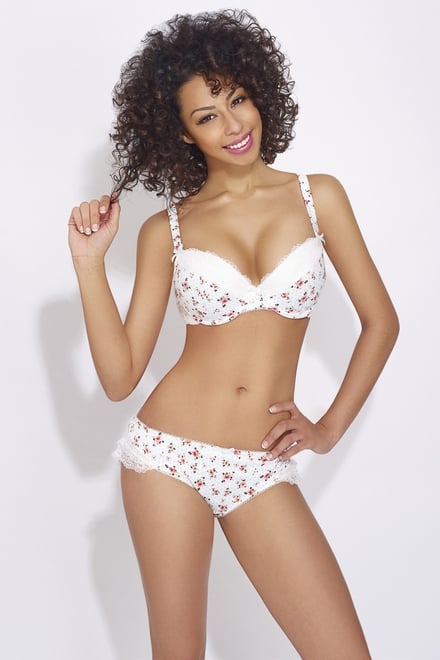 Lingerie designer Aliza Reger said: "Airbrushing and other trickery are not necessary in order for women to look beautiful.
"Hopefully this act will demonstrate that products such as lingerie modelled by real women who have not been retouched can sell just as well as products advertised with extensive airbrushing, which has become the norm."