Give your wardrobe an update without an expensive shopping trip by altering pieces you already own.
If you're an eBay addict like myself, you're sure to have experienced the particular brand of disappointment that comes with buying clothes that just aren't right from the online site.
These regrettable purchases usually are thrown to the back of my wardrobe where they slowly begin gathering dust, before eventually being dropped off at a charity shop or clothing bank.
Luckily for me, and my wardrobe, I have discovered an affordable option to perk up clothes that don't fit, or need a bit of tweaking to get just right.
The Zip Yard is a chain of high street clothing alteration outlets which offers a high quality, speedy service for their customers.
The service is competitively priced, with skirts and dresses shortened from €12.50, trousers re-hemmed from €6, zips replaced from €12 and sleeves shortened from €12.
I visited The Zip Yard's South Anne Street store and brought in a vintage silk print dress that I bought off eBay for just 16 dollars and needed to have shortened. The skirt had a sarong-style wrap which came up shorter at the side and tied at the waist, so I knew it needed a professional touch to shorten to the midi-skirt length I wanted.
The Zip Yard had the job done within two days, and I was delighted with the result. As an added bonus I was able to use the extra material leftover as a matching headband!
The stores also offer a remodelling service for pieces of clothing that need a more dramatic overhaul, such as the red Penneys blazer below which was given a minimalist update.
For further information on The Zip Yard's locations and services, visit http://www.thezipyard.ie/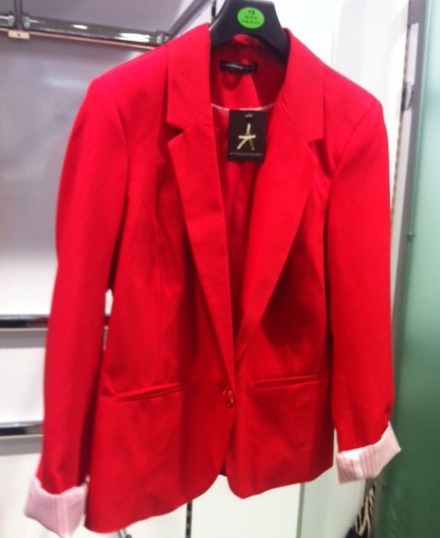 Penneys blazer before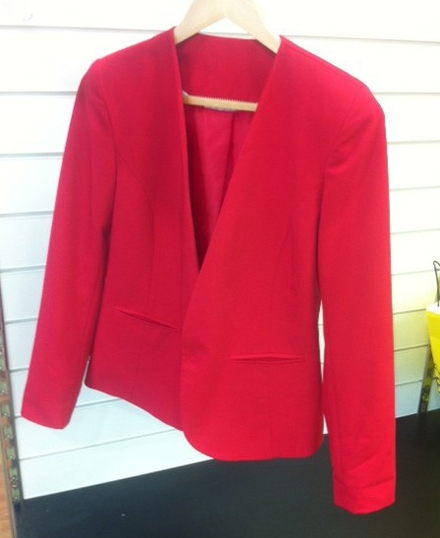 Penneys blazer after