You don't have to be a model size 10 to wear the newest trends for summer. A new campaign introduces style for all ages and all shapes.
A high street department store has launched a new fashion campaign using a diverse selection of models - including an amputee, a Paralympian and a senior citizen. Debenhams' latest campaign features Paralympian amputee Stefanie Reid, three models over 40 and a woman of just five feet tall - almost a foot shorter than typical catwalk models.
Swimwear shots for the campaign also celebrate larger sizes by using a model who is a size 18, while another model was born without her left forearm and was discovered when she won the TV show Missing Next Top Model.
The latest campaign is not the first time Debenhams has taken a stand against industry norms; in the past the retailer has banned airbrushing, used disabled models and introduced size 18 mannequins in many of its stores.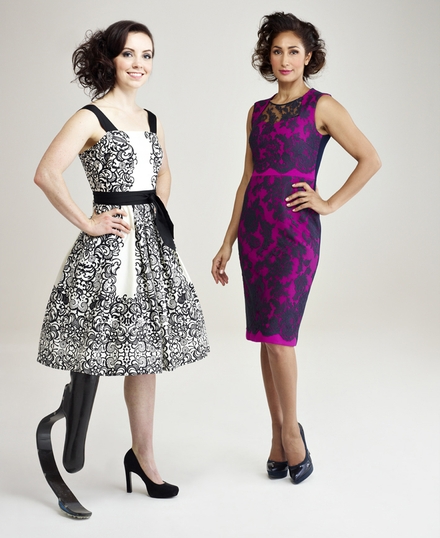 For the retailer's 'High Summer Look Book' Debenhams worked with inclusivity campaigner and fashion industry commentator Caryn Franklin. The aim both hope, is to further challenge perceived norms of the fashion industry showing that a broader range of body and beauty ideals is a good thing.
"Our customers are not the same shape or size so our latest look book celebrates this diversity. We would be delighted if others followed our lead. Hopefully these shots will be a step, albeit a small one, towards more people feeling more comfortable about their bodies," said Ed Watson, Director of PR, Debenhams.
"To showcase the range of sizes and labels at Debenhams this season, we chose models to inspire us with their own unique looks and personalities. I loved seeing the way that clothes emboldened each woman and man and I loved being on a shoot where no two models were the same," said Caryn Franklin.
"As a commentator on the importance of seeing a broader range of body and beauty ideals in our media, I never underestimate the power of great clothes to bolster self-esteem, or the impact of imagery that celebrates difference," she said.