The Face, the reality modelling show devised by America's Oxygen network, has been picked up by Sky Living for a UK cycle later this year.
Head judge and executive producer Naomi Campbell is set to take the American format back to her home country, but fellow judges Coco Rocha and Karolina Kurkova will not follow her across the pond.
The series, which was first broadcast on Oxygen last year in the States, saw the three supermodels hand-pick a selection of potential models and embark upon 'real-life' model challenges in order to be crowned the face of an iconic international brand.
"UK talent is world class, so I'm really looking forward to uncovering our next rising star," Campbell said in an interview with Vogue. The 42 year-old South London native added: "I am looking for the ultimate model. It doesn't matter where you are from or who you are".
"I'm looking for contestants who have the whole package - a beautiful face, great body, unique look, confidence, drive and passion, the ability to change and transform, a willingness to follow direction and above all, a strong work ethic".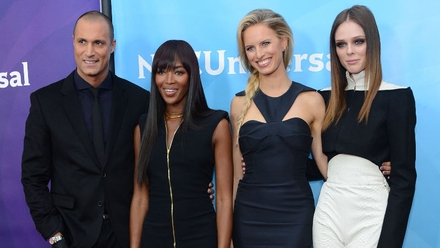 Campbell with her co-stars Karolina Kurkova, Coco Rocha and former America's Next Top Model judge Nigel Barker
As Rocha and Kurkova will not join the new show, replacement judges will be found, none of which have been confirmed yet.
"Bringing the show over from the US is a real honour. I'm really looking forward to uncovering our next rising star. The show is a real insight into the modelling world, it's authentic and fast-paced," Campbell added.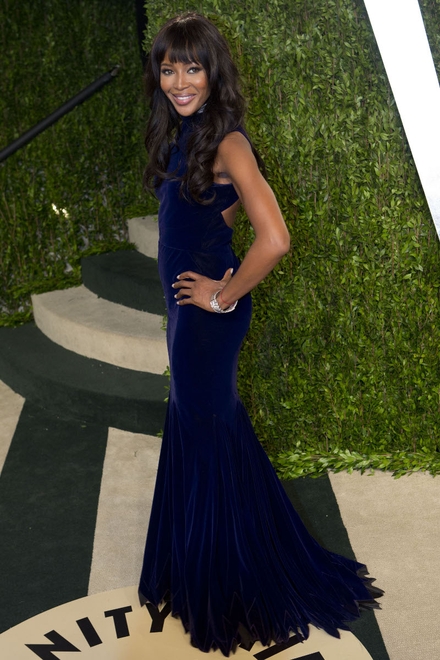 Princess Productions are behind the show, who produce shows like Sky 1's Got To Dance, BBC's Something For The Weekend and Channel 4's T4 and Sunday Brunch. Auditions will begin in early April, with filming beginning immediately after. No television air date has been confirmed yet.
Girls over the age of 18 and taller then 5 ft 7", with or without previous modelling experience, are asked to email thefacecasting@princesstv.com for their chance to learn from the likes of Naomi.